When Nicola Spirig passed Kat Matthews with around 14km of Sub7Sub8 remaining on Sunday, just for a moment the British star feared the worst.
Spirig, having hung admirably tough on a brutal bike leg around the Dekra Lausitzring, had gradually chopped away at Kat's lead through the first 28km of the run.
Matthews though refused to give up, fuelled mentally by two simple words of encouragement from her husband Mark, riding alongside on a bike.
Kat Matthews definitely can
Speaking afterwards Kat revealed: "I definitely thought it was a pass for good. She'd been taking that gap up over every kilometre we'd done. As soon as she'd gone past, my husband said, 'You can.' And I was like 'I can.'
"So I just had that moment of realisation that actually, I shouldn't just give up and let her go."
Three short kilometres later Kat would storm back into the lead, and this time it was absolutely for good as she surged clear to win in an incredible time of 7:31:54 – smashing that 8-hour barrier and almost exactly matching her pre-race target.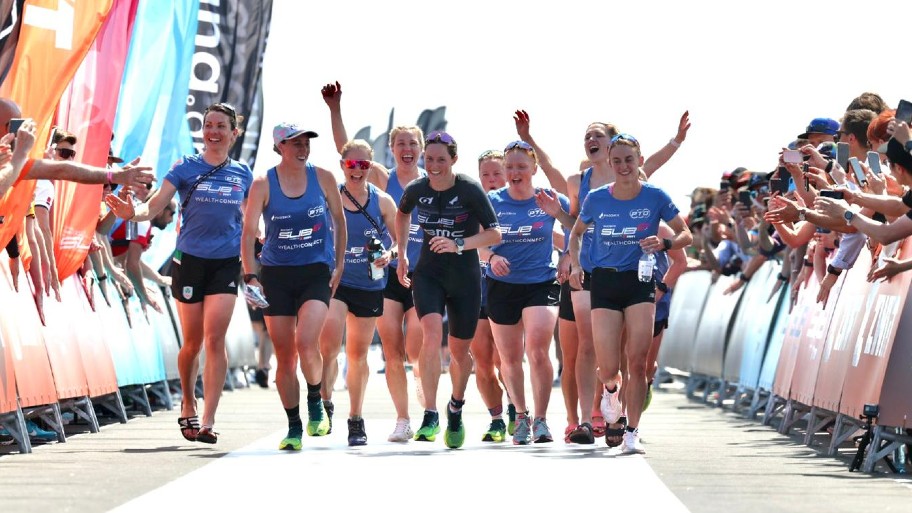 Matthews is riding the crest of a wave now – exactly one month ago she finished a brilliant second behind a resurgent Daniela Ryf at the delayed 2021 IRONMAN World Championship in St George.
No time for rest
After those two sensational performances in the last few weeks some athletes might be looking to rest, but not Kat. Within minutes of Sunday's finish she was already looking ahead.
"I feel like I'm not ready for a break. I'll probably regret that in two weeks' time, but I came off a bit of a low period before St. George. Now with this, I want a consistent training block and then obviously Collins Cup, and Kona."
Spirig, the incredible 40-year-old mother of three and triathlon legend, produced a magnificent performance in defeat, also smashing Sub8 with a finishing time of 7:34:19. Not a bad way to mark what will be the last major test of her storied career.
Nicola eyes family time
Like Kat, she is already looking ahead, but to different goals. Post professional triathlon and most importantly ones which are very close to home.
She said: " I will finish this year. I will do some more racing; I haven't planned yet what races, which will be just for fun. And then I am looking forward to putting more time and more effort into my foundation work…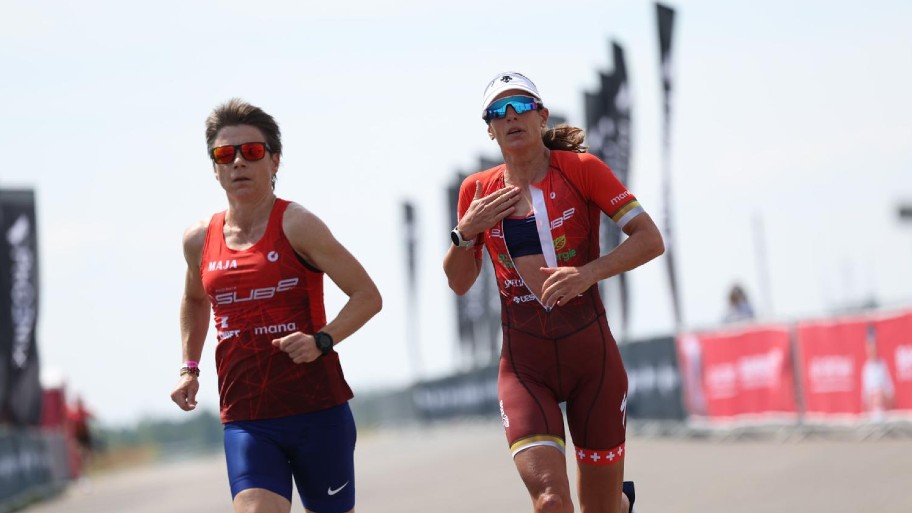 "And I'm talking to some sponsors to work with them afterwards. So a lot of exciting things, but most of all, I'm looking forward to time with my kids, doing sports with my own kids."