"Singapore and Finland then 'boom' – 100% short distance!"
That's the masterplan from September onwards as Kristian Blummenfelt locks in on defending his Olympic crown in Paris next summer.
The Norwegian has carried all before him in middle and long-distance over the last couple of seasons, winning both the IRONMAN and 70.3 World Championships as well as topping the PTO World Rankings and much, much more.
The last few months have seen him combine middle and short course racing, culminating with his current incredible schedule which sees him fly off from a top 10 in the Paris Test Event to the PTO Asian Open in Singapore early on Sunday morning.
He saw Alex Yee, the man who took silver to his gold in Tokyo, run away with victory on Friday but has vowed to do everything in his power to keep his title next summer when back in the French capital.
'It really has to be that brutal'
Speaking to TRI247's Tomos Land, he said: "It's been very nice to finally have a look at the Olympic course for next year. It's going to be epic.
"I guess the river swim in Parus will have the same sort of feeling you get in Hamburg when you have a fantastic atmosphere all around the course.
"I probably went too far to the left coming back in the swim but have a better understanding now and then on the bike it proved surprisingly easy to catch the front group – I thought would be more tricky on that type of course.
"The run started okay and I tried to settle down for the podium but I was dropping on and off the group and ended up in ninth, a minute or so down on where I want to be but I guess a little bit impacted by the travelling and racing over the last couple of weeks."
That now continues with the Singapore trip, followed a week later by the 70.3 Worlds in Lahti but Blummenfelt vowed: "Two more middle distance races and then that is it until after Paris 2024, I really have to be brutal in which races I'm prioritising in the training.
"Just in general fitness I need to be doing more running, like doing the running properly. We'll maybe bring in another track session a week, so three rather than two.
"Maybe take down a little bit of cycling volume and sacrificing a bit there and also getting the swim level further up. I thought I swam quite poorly here compared to what I did in Hamburg recently, though it didn't cost anything today. It was the run that cost me the podium. So still things to improve."
This latest update also underlines that the already-slim chance he might be tempted to race the IRONMAN World Championship in Nice in September is now a zero chance.
Heading east to take on West
And looking at what he needs to do in Singapore – he cited running somewhere near the pace he did in Paris [29:49 for the 10km] to match strides with Jason West judging by the latter's recent performances!
"If I want to win the race, I guess I've run three-minute kilometres today and might have to be not far off that.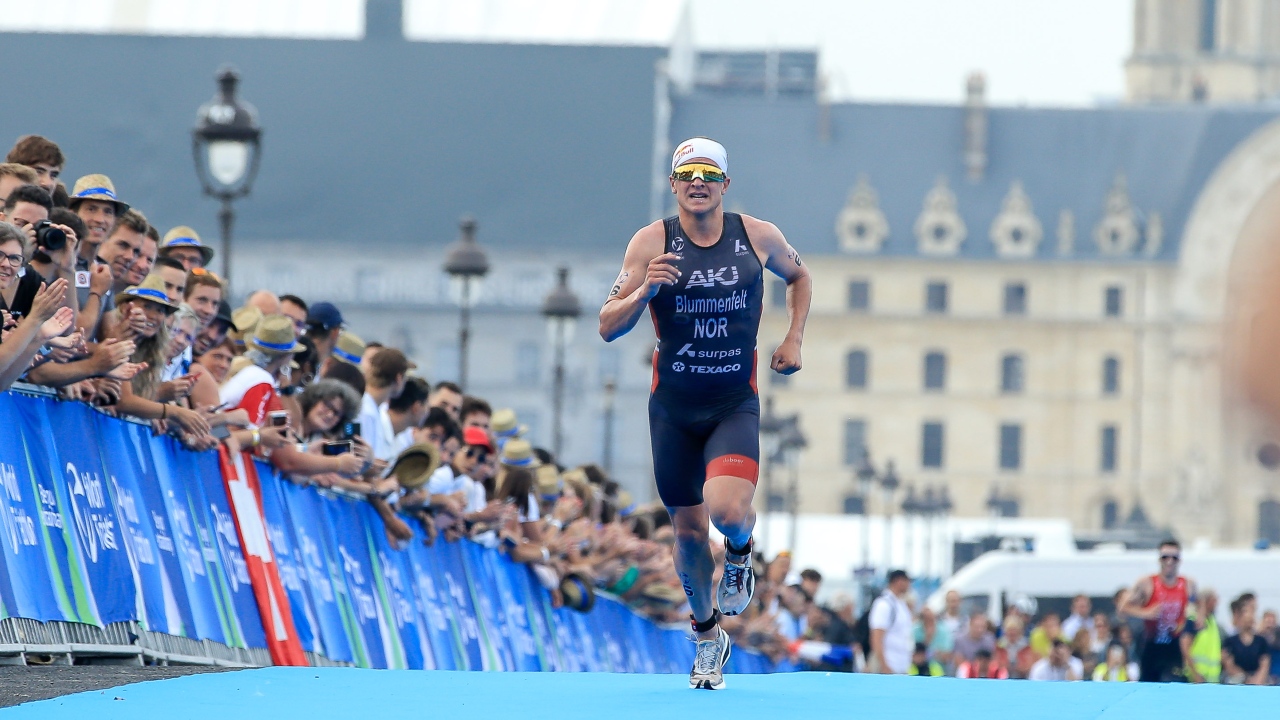 "I've also made a small adjustment on the bike to sort of figure out what went wrong in Milwaukee two weeks ago [when he cramped up starting the run].
"I just hope to have a good night of sleep on the plane, followed by an easy run, a loose spin on the bike – go to bed again, wake up and hopefully feel fresh on Sunday."