After a good swim and solid early work with occasional training partner Sam Long on the bike, many Lionel Sanders fans could be forgiven for thinking that the popular Canadian was on the verge of a seasons best performance.
Sitting around three minutes off the front with less than a quarter of the bike leg to go at the front of the chase pack in around tenth position, things were looking good for the two time IRONMAN World Championships runner-up until disaster struck.
After being shown a card by the race referee for a centre line violation, Sanders was disqualified from the race, in circumstances that by the PTO World #27 account beg a number of questions of IRONMAN and the race officials.
The "Imaginary" line
In a quick post race recap on his Instagram page, Sanders shares that whilst he is yet to gather his thoughts completely on the matter, he wanted to quickly explain to his supporters his perspective of what happened.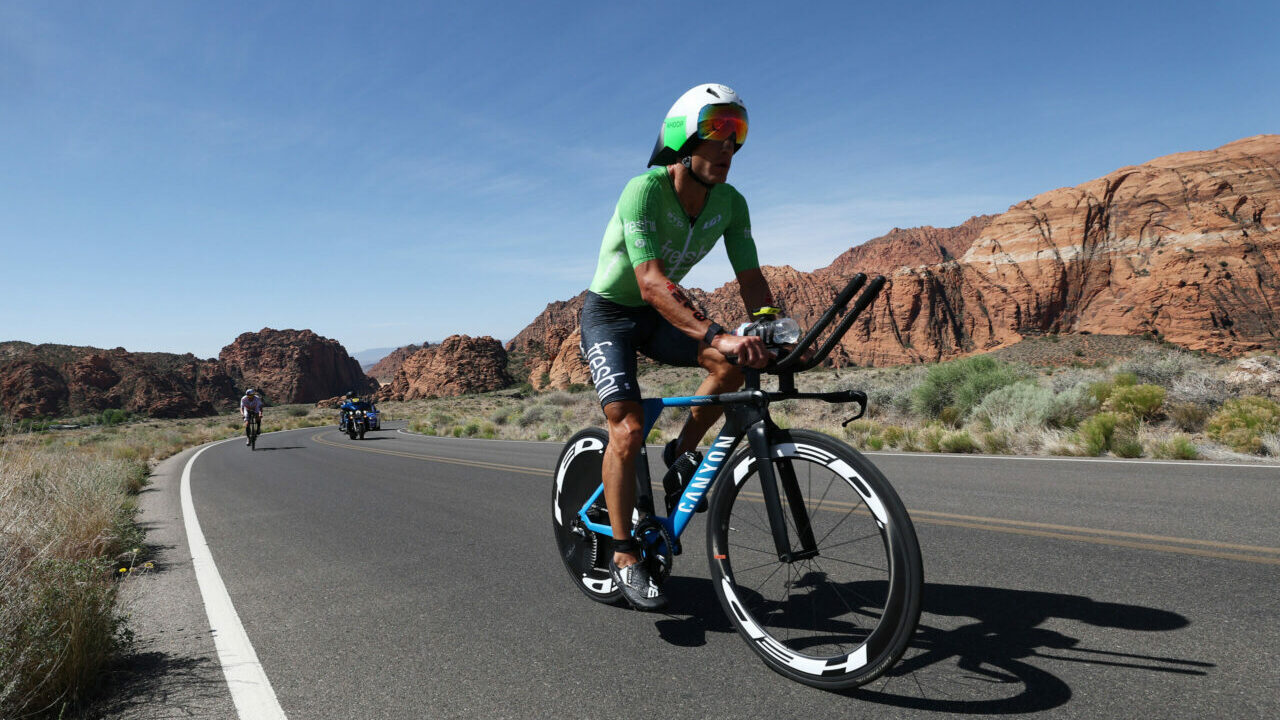 "Hi guys, just wanted to give you a little update from here at The IRONMAN 70.3 World Championships here in Finland. A real unfortunate day, I don't have all of my thoughts totally gathered, so I don't want to give too much emotion, I just want to tell you what happened.
"I was just making a pass on one of the back roads, maybe 70km into the bike, on a small narrow road and I made the pass at around 60kmph. Just as I made the pass on the individual, a referee came up next to me and blew the whistle and showed me a card.
"I was totally taken aback as I didn't feel like I had done anything after working really hard to make the pass to not get a drafting penalty. So I was given a card and I asked 'what for?' and the referee said that I crossed the centre line, but there was no centre line! It was a small European road with no centre line."
At this point, the story almost begins to sound comical, as Sanders alleges that the race official then told him that the centre line in this case was "imaginary", a notion that the Canadian strongly disagreed with.
"I am well aware of the centre line rule, of course, because that's a real rule. So I said to the referee, there is 'no centre line' and he said that 'it's imaginary'. I told him that this was never discussed and that weren't told that we would have to abide by an imaginary line on the closed course on narrow roads."
We have reached out to IRONMAN for comment on the matter, but at the time of publishing, have yet to receive a response from the race organiser.