Lionel Sanders has been hugely positive about the impact of his decision to enlist Mikal Iden as his coach, and Chris McCormack would echo every last word.
McCormack, a two-time IRONMAN World Champion himself, says 'No Limits' will head to St George early next month as "one of the favourites to win" after a terrific reappearance at IRONMAN 70.3 Oceanside.
Sanders produced a blistering 1:08:29 to come from off the pace to grab second place ahead of Rudy Von Berg and Alistair Brownlee. Only fellow Canadian Jackson Laundry was too good on the day.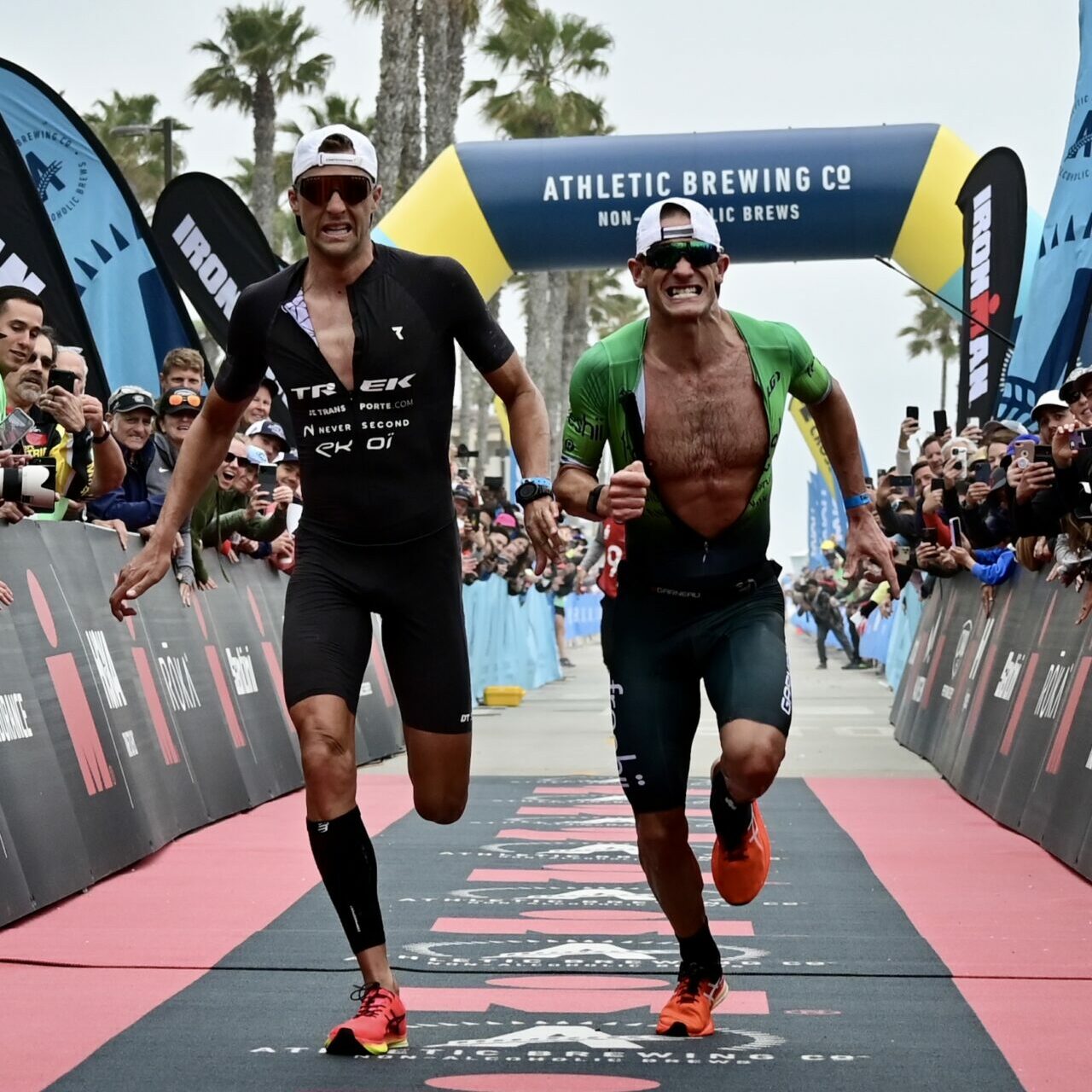 McCormack was hugely impressed by that Sanders display, and believes the decision to hire Mikal – also brother and coach of Norwegian superstar Gustav Iden – is already bearing fruit.
Mikal masterstroke
During a fascinating preview of that eagerly-awaited IRONMAN World Championship for the TRI247 newsletter, McCormack said: "I think the move to the new coach and the ability for Lionel to stop thinking is the greatest thing he could have ever done for himself.
"I think he got lost in his head a lot worrying about things; when you outsource that to somebody else and just focus on being the best you can be at three simple tasks – swimming, biking, and running – and let someone else refine or tune that for you, the proof's in the pudding."
The run performance Sanders produced in Oceanside raised many eyebrows, McCormack's included. He says it will only further embolden the Canadian star as he prepares for battle in Utah.
"I thought Lionel was the standout performance of the day in Oceanside and I think he is one of the favorites to win in St George. Off that run performance I actually think he's capable of running anything the Norwegians are capable of, and he has got the grit and determination to do it.
"The thing that got in Lionel Sanders' way in the past was Lionel Sanders, and he's got that out of the way. I think he'll never regret that; the only regret he's going to have is that he didn't do it earlier."
Frodeno ruled out
There is perhaps another reason for Sanders to be hopeful if you listen to McCormack – he believes Sanders had a mental block when it comes to reigning champion Jan Frodeno. The German though of course will miss the race after revealing on Thursday he has a small partial tear in his Achilles tendon.
"Lionel was on the receiving end of the Tri Battle, so I think Jan's in his head and I don't think Lionel thinks he can beat him," Macca explained.
"But I do think Lionel thinks he can beat the Norwegians, and I do think Lionel thinks he can beat Alistair because he has. Don't underestimate the power of belief."