Hindsight is a wonderful thing. Looking back on the season Lucy Charles-Barclay has had on paper, it may appear as if the PTO World #4 progressed perfectly through the season to her course record win in Kona.
However, after hearing Charles-Barclay's story on her journey to the IRONMAN World Championship, it becomes clear that it wasn't all plain sailing, with a metatarsal fracture in May threatening to put her whole season in doubt.
Recounting how she returned stronger than ever from that injury, Charles-Barclay revealed that it really was 'make or break' on a recent episode of the The Greg Bennett Show, with the PTO Tour Asian Open a big litmus test on the road to Kona.
"It was ambitious to think I was going to be able to do it"
Going back to her first race after injury, Charles-Barclay had put the PTO Tour Asian Open in August on her calendar, but admitted that it was an ambitious goal that even her medical specialists were against.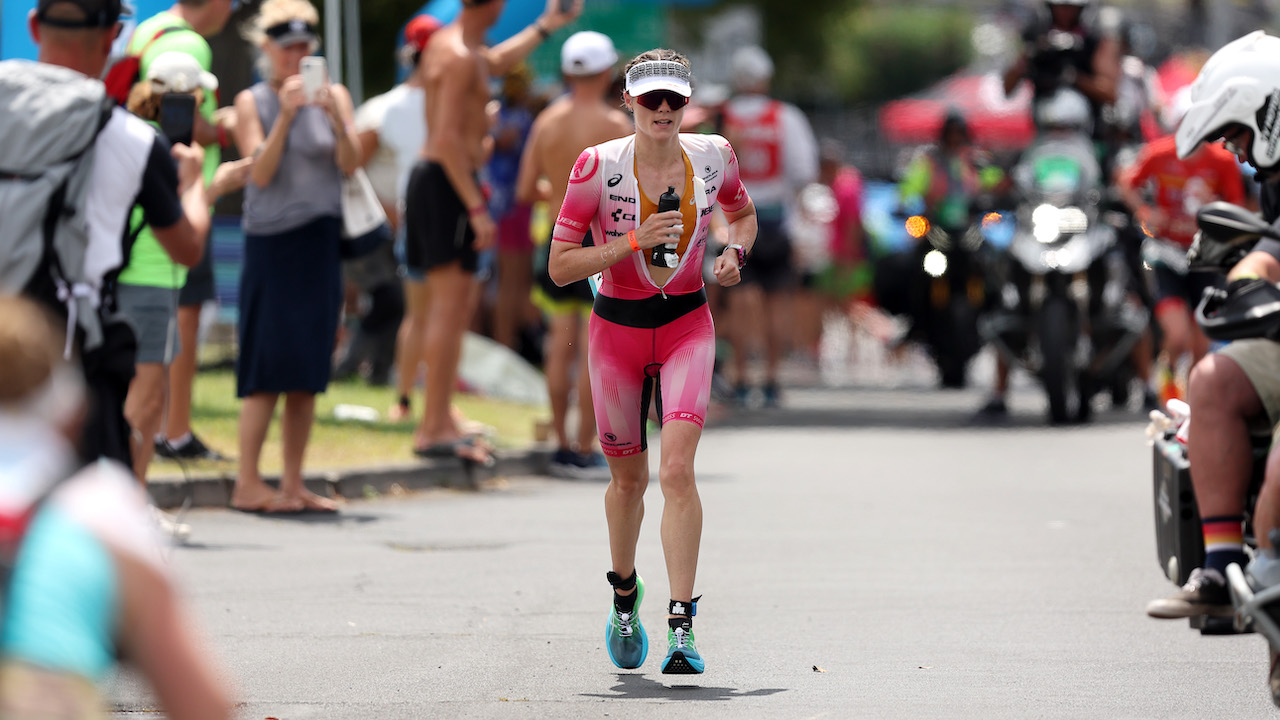 "It always was the goal [PTO Tour Asian Open], but all the specialists told me it was stupid, it was too ambitious and I probably shouldn't do it.
"I remember going out to Lanzarote to train and having an X-Ray on my foot and it was looking a lot better, which was when the specialist said I was safe to start running again, but in reality I had started to run again because I was confident I could get back.
"At that time, I had maybe three weeks until Singapore and so we knew we had to 1. be confident that it wasn't going to break, so we did push it quite a bit to make sure it wasn't going to break in the race and 2. we knew I needed to do a race before Kona to get the confidence back and that was the main goal behind Singapore, but it definitely was ambitious to think I was going to be able to do it."
Singapore to Kona via the indoor trainer
Having picked up a lot of confidence from her fifth place finish in Singapore, Charles-Barclay said that she felt more confident in her run and as things started to progress in the lead to Kona training at home, her run form started to surpass both her and her husband/coach's expectations.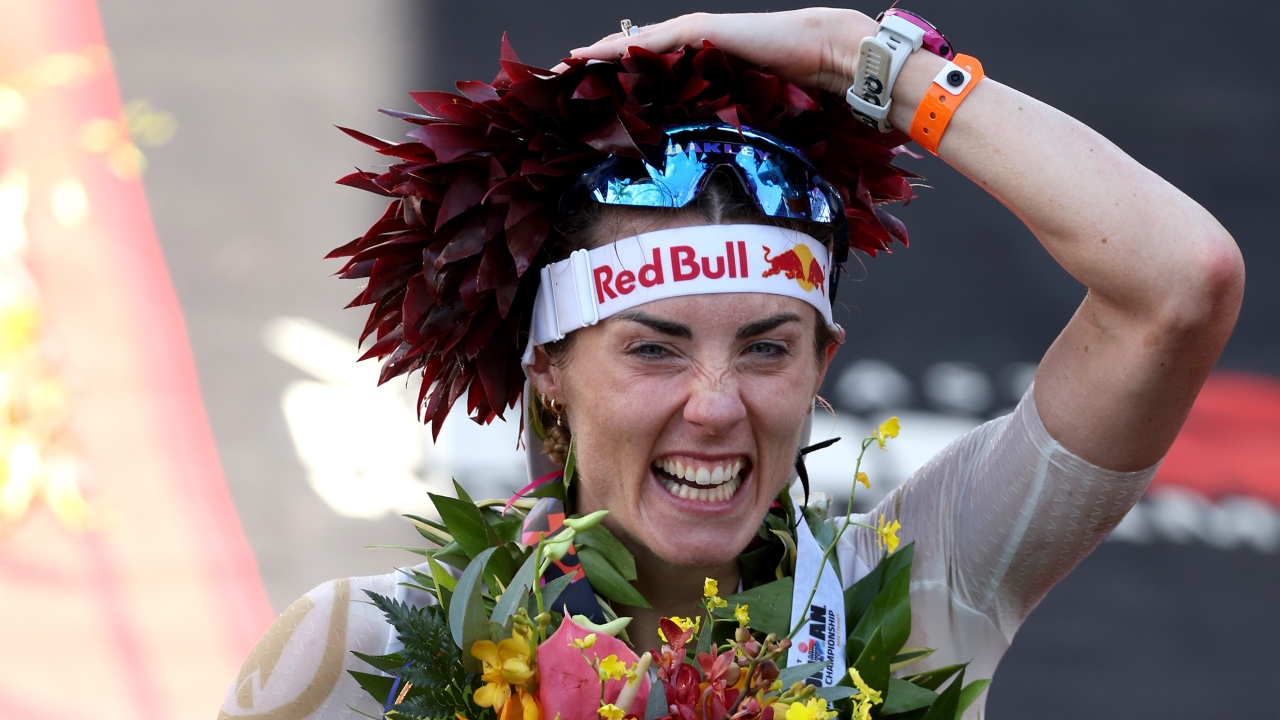 "It was pretty much five and a half weeks from then to Kona and I did pretty much all of my training indoors at home, apart from one bike ride and two runs outdoors, so all of the training was on the turbo and all the training was on the treadmill."
"Reece had set where I wanted to be for Kona on the run on the treadmill for the block and in week one I had already hit it, so it was like 'Oh right, we can reassess now' and that came from running at what we thought would be marathon pace and getting my lactate below 1.0, which is when we knew I could run much faster than that."
In Kona, Charles-Barclay ran 2:57:38 whilst battling achilles issues to take her first Kona win in a new course record of 8:24:31.