Lucy Charles-Barclay says her triumphant return to racing last month has left her brimming with confidence ahead of this weekend's inaugural PTO Tour US Open.
The British star stormed to victory at the Triathlon Long Distance championships in Šamorín to mark her return from injury in stunning fashion.
Charles-Barclay suffered a stress fracture in her hip in March, ruling her out of May's IRONMAN World Championship and June's Sub8 project.
The 2021 IRONMAN 70.3 World Champion now has her sights set on Saturday's US Open in Dallas, where she will take on the likes of Kat Matthews and Flora Duffy.
100% in for Dallas
"Off the back of my win at the World Long Distance Championships, I have felt really confident, really motivated," she said on her YouTube channel.
"That race went better than I imagined. I love that distance of racing. So, when I was given the opportunity to go and race in Dallas, I was 100% sure I wanted to be on that start line.
"I've been watching the PTO Tour develop this year. I've seen the level of female performance rise and I definitely want to be a part of that."
Charles-Barclay has been prepping for the US race in the Canary Islands, and she says her body is coping well despite the shock of returning to competitive racing after almost a year.
"So pretty much after the race in Slovakia, we flew straight back to Lanzarote," she explained. "We factored in a couple of days rest just to kind of see how the body was reacting to having done a race again.
"It's been a long time since I've raced. We wanted to just see how the body pulled up from that. The body pulled up really well. I had a call with my coach Dan [Lorang], and we basically set the plan for the next couple of weeks here.
Body coping well
"We've been able to pretty much get straight back into training, which has been really good. We've been able to see almost some progression already from the race stimulus.
"I think having not raced for eleven months, my body was like, wow, what was this?
"So I feel like I've had a jump in fitness just from going and doing the race and we've been able to see some great stuff so far, training here at Club La Santa.
"I always just feel like training here allows my fitness to go up super quick. So been really happy training here.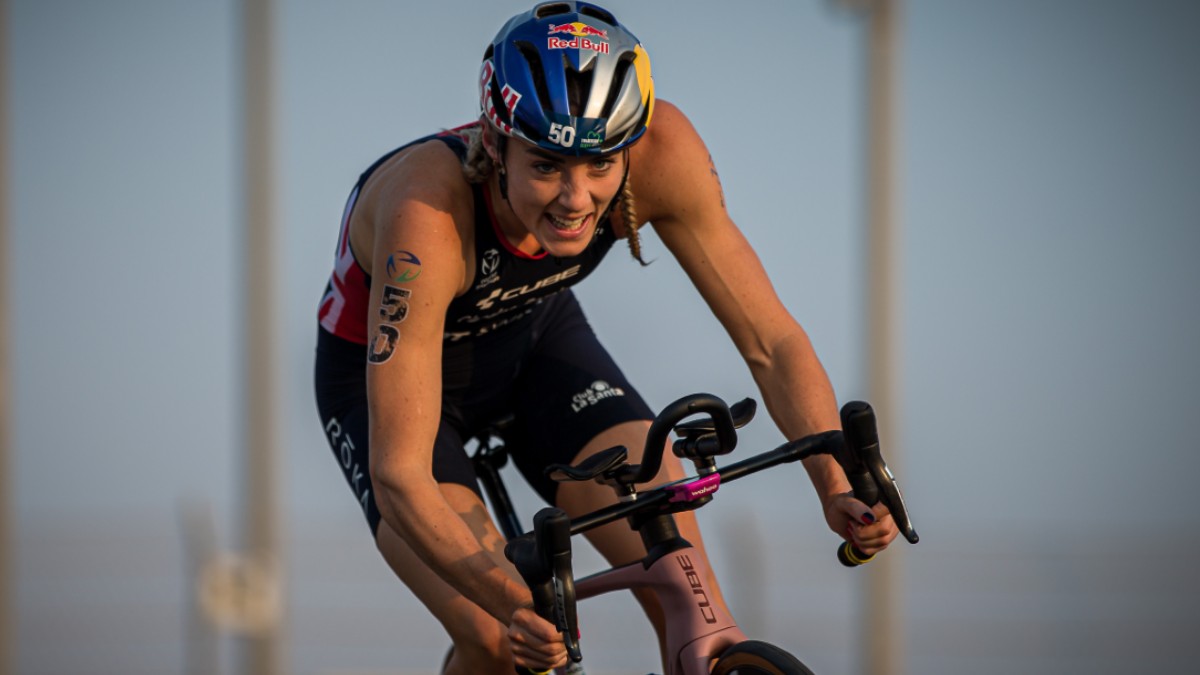 She went on to further detail her training, and how the swim is an area where she is keen to make a statement in Dallas.
"It's just been in terms of really just continuing to build up that fitness, bringing in some more intensity on the run just to see how the body responds to it and ultimately, it's been responding really well," she added.
"We've done some key track work, which we were able to do a few sessions like that before we led into Slovakia, but we've been able to do a few more since we've been back and the body has coped really well with that.
"Off the back of that we've started to bring in a couple of brick sessions.
Swim optimisation
"Not many, but just again, seeing how the body runs off the bike, we saw that it ran really well off the bike in Slovakia, so we just wanted to keep doing that a couple of times in training, but ultimately we've just been building up the volume.
"I've been swimming really well, which has been great. I feel like that's going to be very important for the shorter races. Capitalizing on that 2K swim distance.
"As the short course girls come in, the swim speed comes up. So, I want to make sure that I'm still dominating the swim from the front. And I do feel confident with how my swim has been going here."
Charles-Barclay is hoping that her camp in Lanzarote will be the ideal preparation for the sweltering conditions in Dallas, and insists that if she can cope with the heat, she has nothing to fear at the Texas course.
"Super humid here at the moment, which is quite unusual for Lanzarote," she said. It's normally a dry heat, but it's been really humid.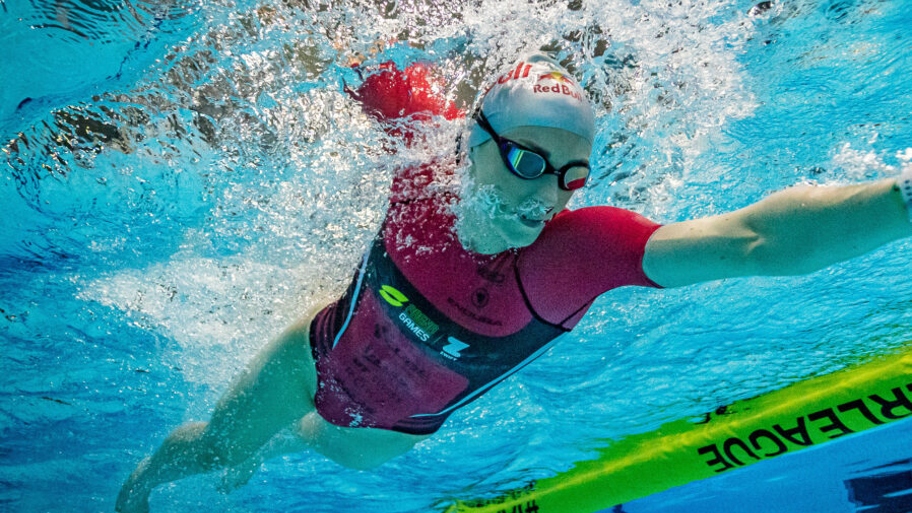 "I think in terms of the course, there's not really a course that doesn't suit me as such. I feel like I'm a strong athlete so any course I'm given, I feel confident that I can perform well on.
"It should be a non-wetsuit swim, which again will suit me. The bike I think is going to be fairly flat and fast.
"It will have quite a few U-turns in it, so probably need to practice that over the next few days so we don't repeat Slovakia.
"And then the run course I haven't actually looked at, but I think the main element of that is just going to be trying not to overheat.
"We've been doing some of our key run and bike workouts in the main heat of the day just to get the body used to that."
Full of confidence
After victory in Šamorín, Charles-Barclay admits that she cannot help but aim to repeat the feat in Dallas.
"I'm also an athlete who doesn't believe in being held back when I'm racing, particularly over the 100K distance where I feel like it is short enough to push it maybe a bit more than you should and be able to hang on," she said.
"Certainly, as an Ironman-distance athlete, I feel that I have the capacity to race really hard over that distance and be fairly confident I'm not going to blow up.
"I'd be lying if I said I went to any race not wanting to win. That's just who I am. I probably before, if this was my first race back, would have said, you know what, I'm going there to see how I stack up against these girls.
"But off the back of my performance in Slovakia, I am going there to see if I can step up another level from that race and if I can do that, I feel I'll definitely be at the pointy end of the race."