The famous Malibu Triathlon – set to feature more than 5,000 participants – and Super League's planned Malibu race are both under threat thanks to an endangered species of fish.
The third race of SLT's Championship Series is scheduled to take place on Saturday 30 September – as is the mass-participation event that weekend, which raises around $1million annually for cancer research at Los Angeles Children's Hospital.
But a bizarre set of circumstances have combined to leave both facing a race against time to get the go ahead.
Flooding started chain of events
The problem area is an underpass at Zuma Beach used for the bike course, which has flooded due to heavy rains over the winter.
This has happened in the past, but has been solved relatively easily with the organisers building temporary ramps over the affected area.
That isn't an option this year though as the tidewater goby fish – which rarely exceed two inches in length and are protected under the Endangered Species Act – have made a habitat in the flooded underpass.
A change of route would be another solution but that is now in jeopardy as it requires a minimum 32-day notice period for residents and businesses from when the permit is issued, meaning that an initial application on 31 August was rejected by the city planning director.
An appeal was held on Monday evening local time, but a 2-2 vote was the outcome, meaning the technical decision to deny the permit stood.
Super League statement
Super League Triathlon – who organise both the mass-participation event and the professional race – told us: "We are disappointed by the decision of the City of Malibu Planning Commission to deny a permit for the 38th Malibu Triathlon on a technicality.
"As we are in a legal process we cannot comment further at this time, but we are appealing the decision and are confident we will be able to hold the safe, enjoyable and inspiring event we all want while helping some of the most vulnerable in our society by raising vital funds for pediatric cancer research at Children's Hospital Los Angeles."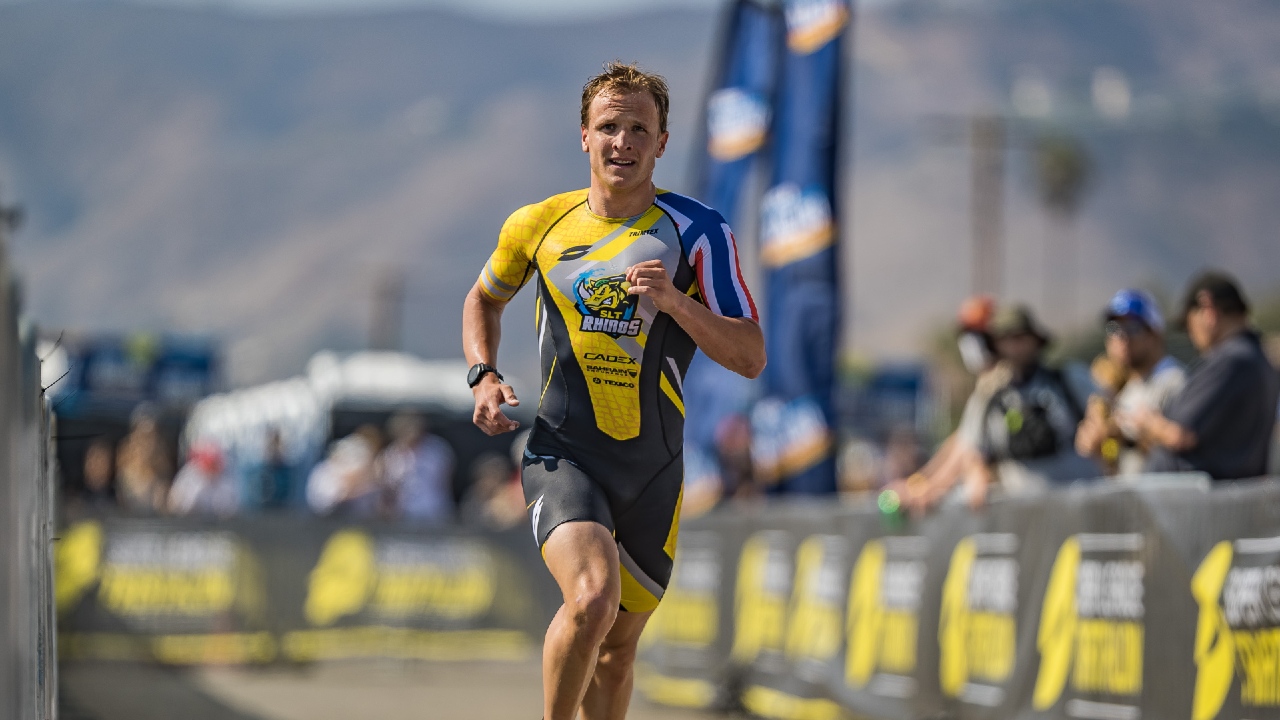 And the City of Malibu have now released a statement saying organisers are expected to file another appeal, which could be heard by the city council during its 25 September meeting.
It read: "The City recognizes the benefits of the Malibu Triathlon's charitable fundraising efforts. However, the City must adhere to its own codes and policies, which are in place to ensure the safety of the community and the event's participants and spectators."
Seal attack ahead of 2022 race
Super League Triathlon announced in late 2020 that they had acquired the Malibu Triathlon, a popular and high-profile event which has attracted Hollywood stars such as Matthew McConaughey and Zac Efron during its long history.
And this year's Championship Series race is set to be SLT's third visit to Malibu. It's scheduled to feature most of the favourites for the medals at next year's Paris Olympics including home hope Cassandre Beaugrand and reigning men's champion Kristian Blummenfelt.
Last year the event also made worldwide headlines when Vasco Vilaca was bitten by a seal while on a pre-race training swim with many of his fellow athletes at Zuma Beach, with the incident captured by a drone camera.