While the debate rumbles on about the split location of the IRONMAN World Championship, the bottom line is that it's going to be in Nice as well as Kona for the next four years.
And no one has a better steer on what it takes to win on the French Riviera than triathlon GOAT Mark Allen.
He holds a perfect 10 out of 10 record in the Triathlon International de Nice, all the more impressive given that in the 1980s and 1990s it was very much the race that everyone wanted to win.
Advantage Europe
So we caught up with him to hear more about what awaits the men's field on 10 September and whether or not he thinks modern-day legend Jan Frodeno will be on the startlist.
I just don't know if he has the passion to go to Nice with the same intensity and focus that he would go to Kona.

Mark Allen on Jan Frodeno
Starting with the challenges that will face the athletes, Allen enthuses: "I think that what's going to make it exciting for the World Championship is that not many athletes will have actually raced it.
"And those who have are going to have a distinct advantage as it takes a whole different skill set and mindset to win in Nice."
The course will closely follow that used for IRONMAN France and there's no doubt which aspect of it will provoke the most discussion.
"The 2,400 metres of elevation on the bike course definitely gets your attention," says Allen. "A lot of athletes that I coach and that I raced against, they were like, how do I prepare for the cycling segment?
"And I think the Europeans have a certain advantage just because the roads there are really unique. They're small, they're winding, they go through villages, they're very different types of climbs to say what you get in the Rockies, where it's just these long, grinding, straight ascents.
"There are more areas similar to Nice all over Europe that you can train. And it's much harder to find that kind of terrain in the US.
"When I was prepping for Nice I actually spent a fair amount of time training in and around that area as well as the Pyrenees. I didn't rely on the mountains in San Diego or the mountains in Boulder to be ready. I knew that I had to be very specific."
Someone looking down on him?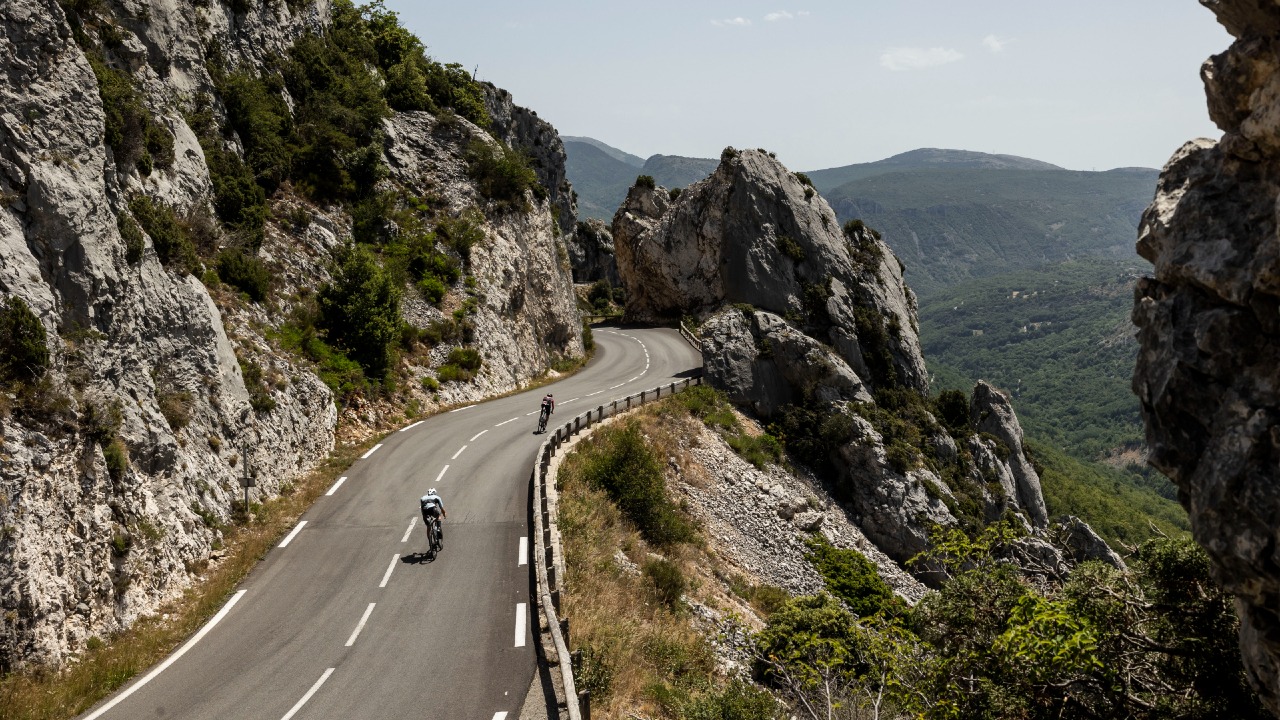 And what goes up must come down, meaning there will be a premium on bike-handling skills too.
And Allen has vivid memories of that, especially his 10th and final appearance there: "I'll be honest, I was not a good descender but I tell people all the time, I had 10 great descents in my life, and they were all in Nice during the race. I just really went for it.
"But on the very last technical turn of the very last descent in my final Nice, the road was rippled, and I hit the ripples in this pavement, and my front wheel came off the ground as I'm leaning into the turn.
"And if your front wheel goes off the ground, when you're in the turn, usually you crash. But the wheel came down and somehow it stuck like glue. I finished through the curve and I'm like, there is a God!"
Time and again in Nice, Allen would chase down the victory on the run – most memorably in 1992 when he caught home favourite Yves Cordier inside the final 400 metres.
And he adds: "The thing that a lot of athletes forget is that once you get off the bike, you've got to run, and you have to run fast there. A lot of athletes are going to discount that.
"But that was something that I learned right away – I had to be super strong on the bike but to be the champion there, to be the best ever there, I had to be able to run really fast."
So in summary, who does Allen think will be suited best by the move to France?
He says: "The person that's going to have the biggest advantage is the athlete who is a little better at climbing and who maybe has suffered a little bit in the heat and humidity of Kona. Nice can be hot and humid, but it's just different. It doesn't have the same intensity as Hawaii.
"Who that's going to be? I don't know at this stage."
Frodo no-go?
Another thing we don't yet know is whether modern-day legend Frodeno will be on the startline in Nice.
The German – a three-time Kona winner, two-time 70.3 Worlds winner and Olympic champion – had been aiming for a final flourish in Kona and was seemingly less than impressed when it was first revealed the men wouldn't be racing in Hawaii in 2023.
"We ain't playing Wimbledon down in Sussex," Frodeno famously said when underlining how he views Kona as the sport's spiritual home.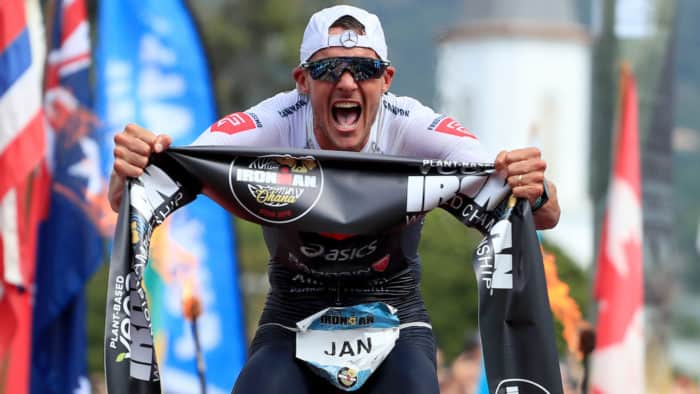 And when I asked Allen whether he expects Frodeno, who based himself in the mountains of neighbouring Andorra for much of last year, to line up he says: "I don't think so. I just don't know if he has the passion to go to Nice with the same intensity and focus that he would go to Kona.
"I wouldn't say that the course is extremely suited to him. Not that he can't win on a course that's less than ideal for him. Of course he can. But I just don't get the feeling he'll have the passion to put in what it's going to take to show up.
"And unless he shows up with that same intensity and focus and fury that he raced Kona the last time – in his mind, I doubt he'll think that it's worth even trying."