Triathlon legend Chris McCormack says Georgia Taylor-Brown is "a Flora Duffy of the future" as the rivalry between the pair continues to grow.
GTB had the better of their match-ups this season leading up to the Commonwealth Games, but was a clear second best in Birmingham, just as she had been at the Olympics last year.
On both occasions Taylor-Brown had challenges to deal with – a puncture in Tokyo and "feeling slightly flat" in Birmingham – but her Bermudian rival was at her imperious best.
And the rivalry is marked not only by the incredible athletic prowess on display but also by the respect and sportsmanship shown by the duo as they push female short course racing to new heights.
Experience the big difference
McCormack, the two-time IRONMAN World Champion and Super League co-founder, writing in his regular SLT column, said: "Georgia is a Flora Duffy of the future. She has all the arsenal to build off her strengths.
"When I watched the women's race in the Commonwealth Games, the biggest difference I saw was sheer experience.
"Flora's a veteran racer, her transitions were on point and she has this presence about her as Olympic and Commonwealth champion, having been to four Olympic Games, three time World Champion and Xtrerra champion."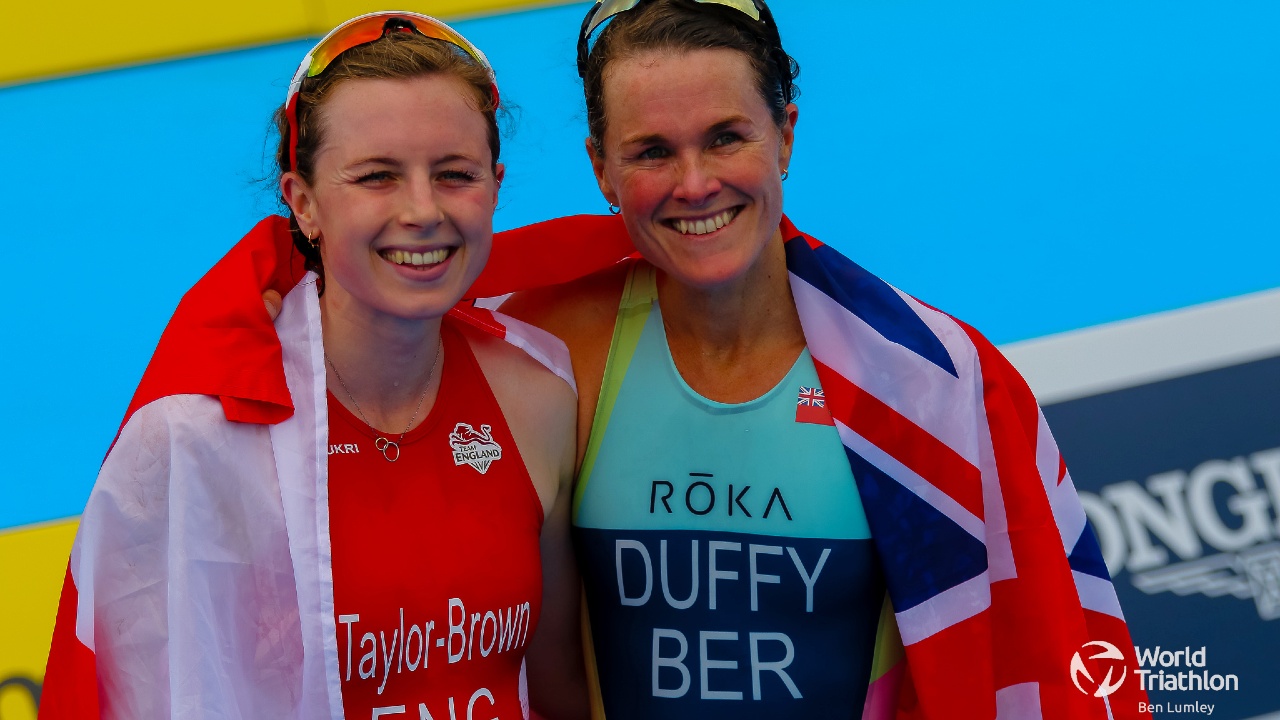 The story so far
After winning back-to-back world titles in 2016 and 2017, Duffy spent two years out injured, missing the 2018 and 2019 World Triathlon Series, which was when we saw the first signs that GTB was on course to make a big impact on the world stage.
Following third in the World Series in both 2018 and 2019, the Brit made her way to the top step in the standalone World Championship race in Hamburg in 2020 to seal her meteoric rise to the top, beating Duffy by less than 10 seconds to clinch the world title. Since that day in September 2020, it has been the Flora and Georgia show on the world stage.
In Tokyo, Duffy cemented her legendary status with Olympic gold ahead of Taylor-Brown, and followed that with another world title, her third in ITU racing, as Taylor-Brown also ended the year victoriously with Super League Triathlon glory.
The 2022 season has followed a similar script, with both athletes recording wins on the World Triathlon Championship circuit with victory in Hamburg for Duffy and wins in Yokohama and Montreal for Taylor-Brown.
Commonwealths masterclass
That all led to the Commonwealth Games where the pair powered clear of their rivals on the bike leg and looked set for an epic showdown on the run, but it never quite materialised as Duffy surged clear to triumph by 41 seconds.
Following the race in Birmingham, Taylor-Brown talked to us about their rivalry, admitting: "Even on a good day it's hard to keep up with Flora."
She added: "Flora's an incredible athlete and a great friend as well. It's hard being beaten by one another but we both respect that on the day the best athlete is going to win."
So how to beat Flora?
To get the better of Duffy, McCormack believes: "Georgia needs to grow into her stardom to a degree. She's the best in the world and that comes with expectation. She knows this, but there's an aura that needs to develop."
Macca compares the Olympic silver medalist to the 2004 Olympic Games winner Hamish Carter, who in McCormack's eyes was: "the most beautiful swimmer, biker and runner you've ever seen. That's how I see Georgia."
McCormack draws a comparison between Carter and Taylor-Brown not only in the way they race, but also in their vulnerabilities, stating: "The issue for those athletes is they get outmuscled sometimes." He suggests that Taylor-Brown needs to develop an aura like Duffy's, who "knows how to use momentum" to get herself over the line.
And he threw another name into the hat in terms of Olympic glory at Paris 2024 – Beth Potter, who completed the podium in Birmingham with a bronze medal for Scotland.
McCormack reckons: "I also think Beth Potter will be a real danger. She can win the Paris Olympics.
"Beth led that swim [at the Commonwealths] and her technique was beautiful. I was blown away by it.
"She has the run legs too and she will present a problem to a lot of athletes over the next couple of years."
Who will be crowned 2022 World Champion?
Well before Paris, there's a world title up for grabs this year. And having won both Yokohama and Montreal, whilst recording another podium in Leeds, Taylor-Brown currently leads the Maurice Lacroix World Triathlon Championship Rankings on 3,850 points.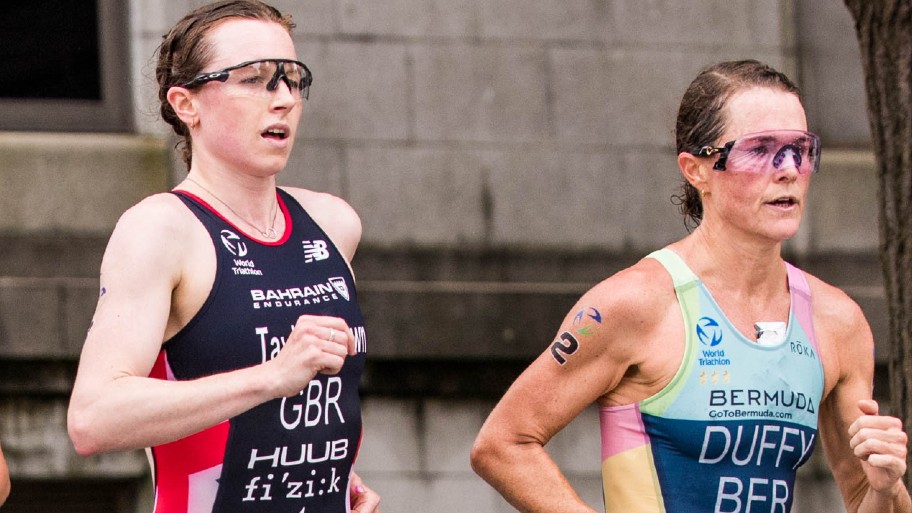 Duffy is her closest challenger, with a deficit of just under 400 points, with three events remaining on the calendar in what should be another fascinating battle.
The main issue that both Duffy and Taylor-Brown are likely to face is the challenge of maintaining fitness and staying healthy over the next four months, as the World Triathlon Championship Finals in Abu Dhabi doesn't take place until 26 November.
In the meantime, Cagliari will make its debut as a WTCS venue in early October, followed by a return to Bermuda in the penultimate round, where Duffy will hope to use the home crowd to her advantage.
And before then, Taylor-Brown has the challenge of defending her Super League crown in their five-race series.