The winner of last month's Anfi Challenge Mogán Gran Canaria Mika Noodt has confirmed he will be out of action until at least the second part of the season after sustaining an injury.
Speaking on his Instagram channel, the German said he went for an MRI after feeling discomfort in his perineum area, with the scan then confirming inflammation in both his hip and pelvis area.
Although he admits the injury came as a huge blow, the 21-year-old is now concentrating on his recovery and revealed he is eyeing up a return in time for the IRONMAN 70.3 World Championship in October.
'Part of the game'
Noodt says his team think there was more than one cause for the inflammation, saying that it came as a result of putting too much stress on the area and has now vowed to learn from his injury for the future.
Nevertheless, Noodt says the injury has impacted him mentally as well as physically, which led to him reaching out for support.
"The mental aspect wasn't very easy in the last couple of days, but I have talked to friends and my team," he said.
"Right now, I am just trying to let loose and not put pressure on myself because I think this would make it even worse instead, I try to think positive and just accept this is actually part of the game when you try to push to your limits."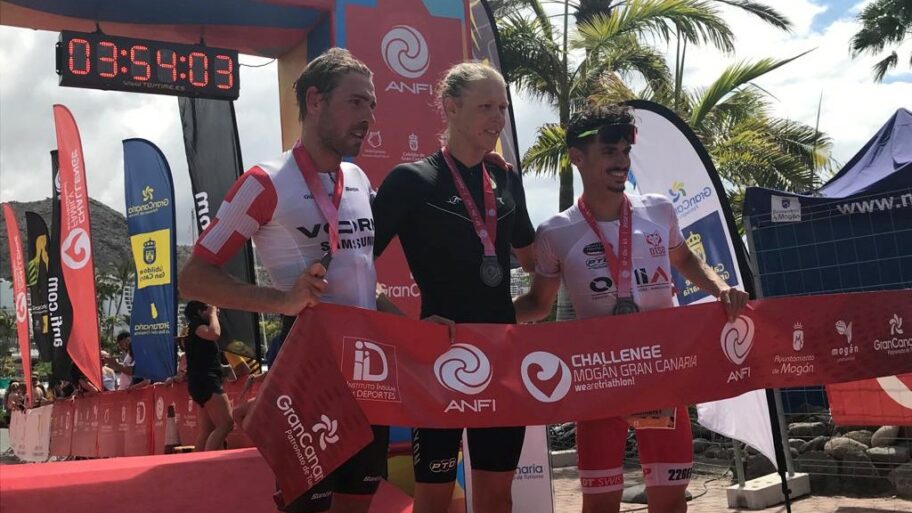 Recovery plan
Noodt is planning on introducing light swimming in the next few days and will begin light cycling in two weeks' time but says he will have to wait around six weeks to start running again.
With the German currently in the early stages of his triathlon career, he is happy to exercise caution and remain patient in his recovery as he plans on returning to peak fitness later in the year, but says it might have been a different story had he been approaching retirement.
He said: "We just always have to see how I feel and then just adjust the rehab process but all in all we try to take it pretty conservative because of the current stage of my career – we don't want to overdo things now or rush into it.
"Maybe if this would be my last season I would be like: 'Yeah come on just push through and do the next race and then let it heal.'
"But right now this wouldn't be very smart so we try to think long term and I am still very optimistic that I will be back for the second part of the season and the 70.3 Worlds are in October and then I'll be back in peak shape [and] until then I will work on my weaknesses."