"I love the atmosphere around the championship races, and I love to race the big dogs. I'm excited to be here and to give what I have on Sunday."
Those were the comments from Denmark's Miki Taagholt ahead of The Championship in Samorin, at Friday's Pro Press Conference at the x-bionic sphere.
At casual glance they could seem to be the hopeful words of a developing athlete looking up at the stars, but Taagholt could, and perhaps should, be a star in his own right. Fourth place at the IRONMAN 70.3 World Championship in St George last year, is certainly not the sort of result you can get lucky with.
Despite that, Miki is still somewhat under the radar in my eyes, and hence he was the first person I spoke to, to try and find out more about him.
Breakthrough race
Of course that memorable race in Utah was where we started:
"Yeah, it was amazing. Coming in I was hoping for a top-10 – that was the goal – and preparation hadn't been ideal. I became a Dad last year in May, and did my first race in June [Ed. Elsinore, European Championship – sixth]. I qualified for Worlds quite late, but then decided to go all-in, and went to St George three weeks prior to the race to get familiar with the course and get acclimatised – and I think that paid off big time.
"I was super excited to race. As I said up there, I'm a sucker for big races and I love the championship races. I love to race the big guys and I had an amazing race for sure."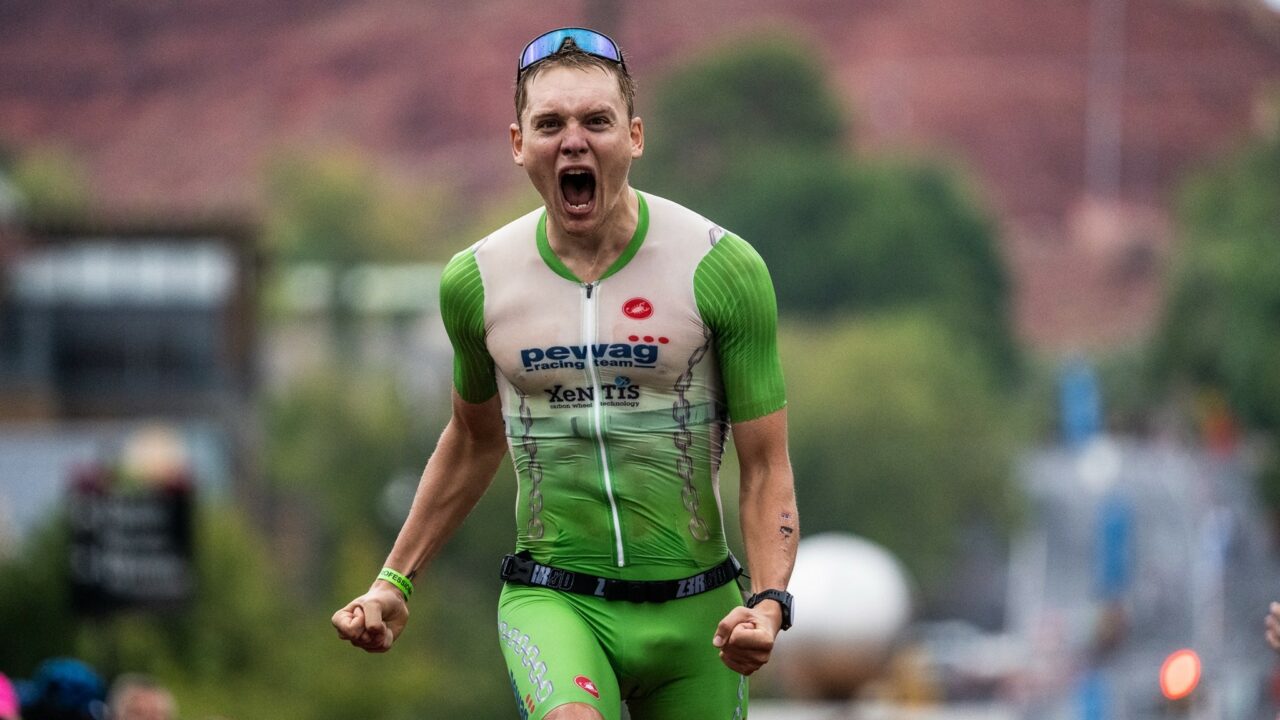 Danes take home the bacon
While Scandinavian triathlon attention has been focussed on Norway over the past year, Denmark has been performing strongly too. Alongside Daniel Bækkegård (third in St George), Kristian Hogehaug (World Triathlon LD Champion) and Magnus Ditlev have also been excelling. In the case of Bækkegård, there was added significance to their results last October.
"Yes, Daniel is my long-time training partner, we are in the same training squad. I've been training with him every day for the last six years. Getting to share the experience with him, it was very emotional for me to have Daniel there as well – a lot of joy. I know that Daniel was a bit disappointed to finish third, but was also so happy that I had made my breakthrough race at a World Championship.
"I'd done some great training coming into that race and I knew that I had the potential to do something really big. I just hadn't put it into a race yet. You see so many athletes that are really great in training but can't do it in race, and I was afraid I was going to be one of them.
"I'm hoping to show the same this Sunday at The Championship, that I'm capable of a lot. I feel like I'm still very new in the sport, so have a lot more to show than I have done already."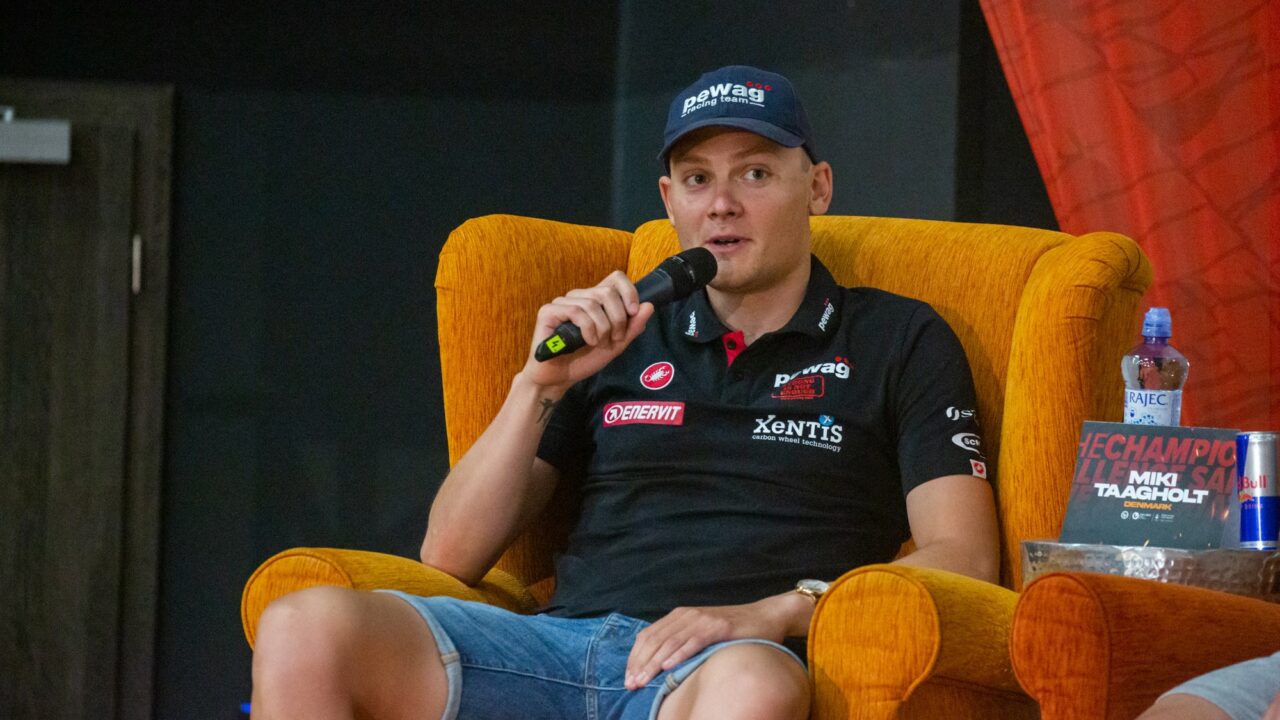 Return visit? Of course
With the rotating nature of the IRONMAN 70.3 World Championship host venues, we have an unusual situation in 2022, that the event is returning to the same location. Of course, that means that Taagholt's A+ focus for the season is pretty easy to predict…
"Absolutely – I have a big cross on my calendar for 70.3 World's this year and it is my main goal to improve on my fourth place last year. There's so many good memories, so many things that I'm looking forward to seeing in St George, new friends in St George as well. I'm super excited to return."
You don't have to feel good, to be good
While St George 2021 was clearly Taagholt's best performance so far, in the biggest race of his young career, that doesn't mean it was all plain sailing.
"I had a great swim, coming out with the front group. The bike course… was really tough. I was actually struggling big time on the bike and feeling really horrible and thought I was just going to survive on the run, to be honest.
"I racked the bike as no. 10, and started out quite conservative – but was still catching guys, and thinking wow, there's definitely guys that have burned more matches than me on the bike. That was super motivating to see, that I could still catch guys while I felt like s**t. I only felt better the longer I got into the run.
"I think I caught (Jackson) Laundry with maybe a kilometre and a half before the finish line and was actually closing a lot of time on Daniel at the end. I felt great by the finish, and felt like if the race had been much longer, I might have ended up higher."
Season plans
"Next race after this Sunday is the European Champs on home soil in Elsinore. A lovely race, fantastic to race in front of a home crowd in Denmark. Then I'm hoping to do PTO Open in Edmonton, and then I have a long training block leading into PTO Open in Dallas, and then it's World Champs."