Patrick Lange returned to an IRONMAN World Championship podium for the first time since 2018 on Sunday, finishing second behind Sam Laidlow as the Frenchman taking his maiden title.
Lange, who won consecutive world titles in 2017 and 2018, also finished third at the 2016 IRONMAN World Championship. After having been absent from the podium for five years, the 37-year-old bounced back in style on Sunday.
Running his way through the field, Lange was fully committed to executing his own race to perfection, which he was rewarded for with second and an incredible 2:32:41 marathon clocking for the fastest run split of the day in Nice.
Lange IMWC Nice debrief
Giving an honest assessment of his race after coming across the line, Lange shared that after a poor swim, he quickly found his rhythm on the bike and then the run, but never entertained any thoughts of catching eventual winner Laidlow.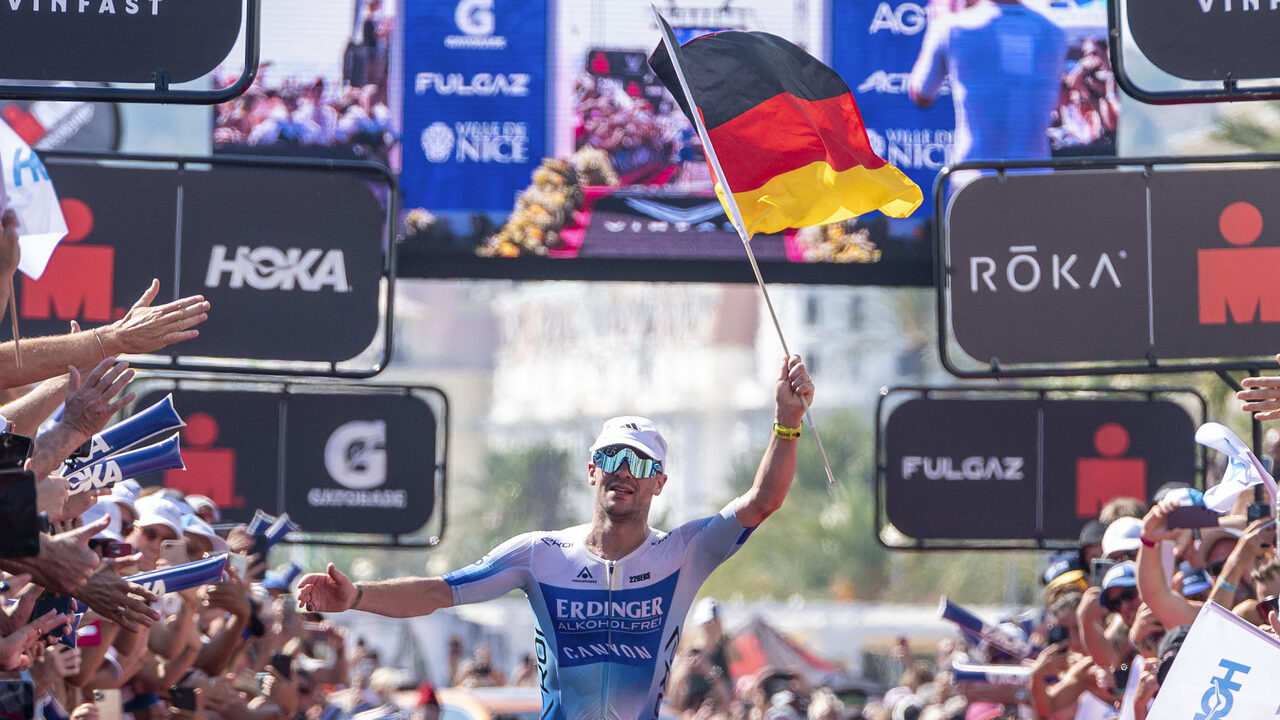 "Unfortunately, I didn't make it to the top step, but I am really happy with my race, because I kept my head down until the end and I think that's what our sport is about.
"I had a crappy swim and lost contact, but then managed to gain some motivation when I caught Jan [Frodeno] and we rode together for a little bit before I then just left it all out there on the run course.
"I am pretty happy with my performance, but to be honest I never thought I would get the win, because I knew that Sam [Laidlow] being in the lead as a French athlete, he would die for that victory and he had 12 minutes, so it would've taken a miracle to catch him.
"All the others guys, I knew were possible to catch and that kept me motivated, kept me going and on the first lap, I knew everyone would go out fast, so I ran my own race, took my nutrition and concentrated only on myself and executed all I had today."