Having almost stepped away from the sport last year because of the financial difficulties that come with funding life as a professional triathlete, Belgian Pieter Heemeryck capped off a remarkable six months with second behind Kristian Blummenfelt at the PTO Tour Asian Open.
The former primary school teacher, who five years ago finished fifth at the IRONMAN 70.3 World Championships, turned pro in 2019 and has made a name for himself this season, with three podiums to his name in 2023.
Reacting to his performance after the race in Singapore, Heemeryck revealed how shocked he was when he found out he had a two minute lead off the bike and was candid in his analysis of the race, which came just weeks after he won the IRONMAN 70.3 European Championships in Tallinn.
"I don't know how it happened"
Describing his race as "crazy", Heemeryck reflected on a whirlwind three hours in Singapore, as the Belgian also thanked the Professional Triathletes Organisation for helping him stay in the sport through prize money at their various races.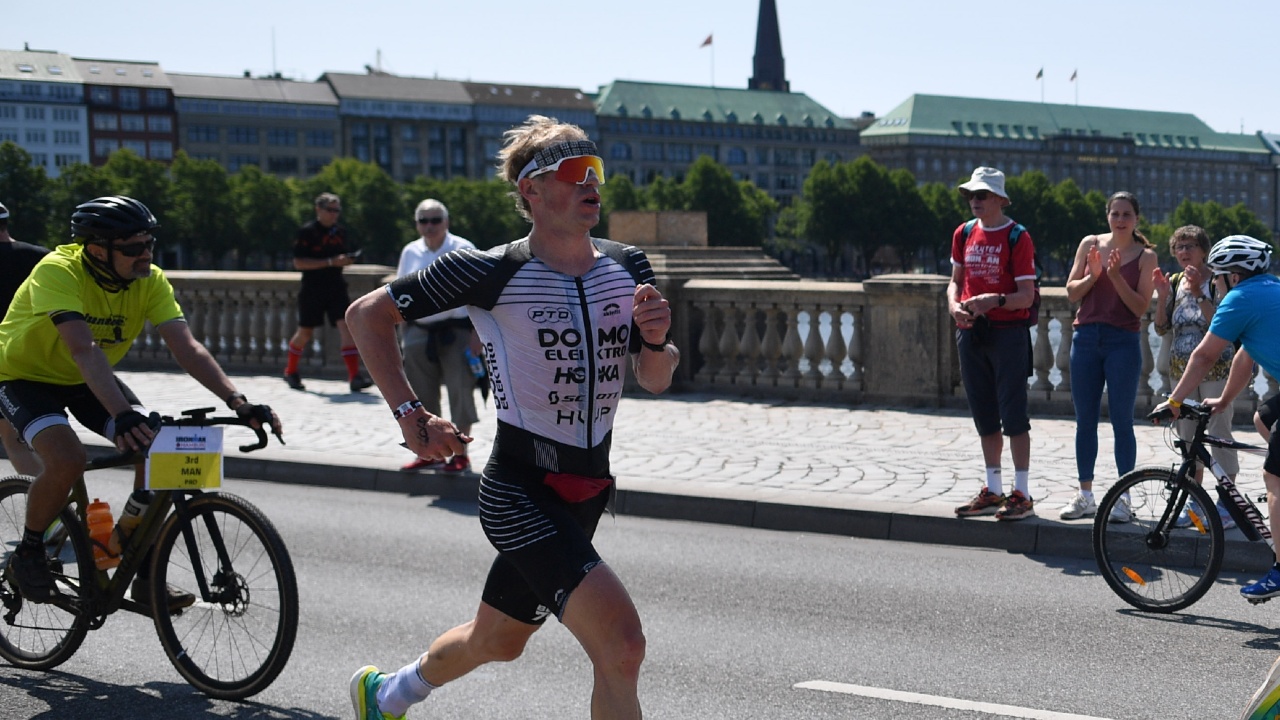 "I don't know how it happened, but on the bike, I was pushing the watts I was hoping to do and when I passed Aaron, I thought maybe I should slow down because I knew it was going to be a long day. But I just kept going and was happy to lead on the run and have a crazy race.
"My last race was the European Championships and I had a good race, so I was hoping to do well again here, but it is a different standard with Olympic champions and World Champions racing here.
"I think I was one of the names that nobody expected to do as well in the race today, but I think from now on people will have more of an eye out for me in the future events."
"I had to stay strong to get on the podium"
In a nail biting run, where Heemeryck was being chased down by quite possibly two of the best runners in the sport in the shape of Jason West and Kristian Blummenfelt, the PTO World #13 managed to stay calm and execute his race to perfection.
"I have to be honest, I never thought I would be able to ride away from this field and I was surprised at the end of the bike that my lead had just grown bigger, because on the last two or three laps I was really pacing it down and I was really happy when I started the run and heard I had two minutes to Kristian.
"I also honestly thought we had another lap to do on the bike, so I was a little surprised when I had to start running, but I had good legs on the run and when Kristian passed me, I think it was logical because he is the Olympic champion for a reason.
"I saw Kristian and knew he was going to catch me, but thought I had to stay strong and patient to get on the podium. Then when I saw Jason, I thought he would catch me too, but managed to find my second gear and finish strongly. I am very happy with second."
Summarising the financial situation he was in that almost made him walk away from the sport prior to the PTO Tour Canadian Open last year, Heemeryck highlighted how with the prize money put forward by the PTO, he can now look forward to next year and more success.
"Before the first PTO in Edmonton last year, I think I was almost bankrupt and I finished sixth there which I think gave me some financial stability and then since then everything has gotten better, so I think without the PTO I wouldn't be a professional triathlete and with second today, I can now look forward to next year."