At the start of this week it was confirmed that the inaugural PTO European Open will take place in early May in Ibiza, while it's an open secret that the showpiece Collins Cup will move to November – and probably be held in Marrakech.
That makes four events in total, up one from 2022, though not quite the five we were initially promised.
They are also all at the middle 100km distance, with a mooted 200km long-distance version yet to materialise.
But it's a progression and, allied to the new and improved rankings, it's adding key storypoints around the season.
For example, if that potential mouthwatering battle between Jan Frodeno and (at least one of) the Norwegians is going to happen in 2023 then the European or US Opens look the only potential scenarios.
Plenty to talk about then with PTO Executive Chair Chris Kermode, who was quick to acknowledge that it's still very much the start of the journey.
Taking it to 'the next level'
Kermode took over from Charles Adamo last October, raising a few eyebrows at the time as he acknowledges: "I am ludicrously excited about this, and the reason I am is some people in tennis have said to me, so you're going from the third global sport in the world to a niche sport.
"But the excitement is the fact that everyone is so incredibly passionate about it. There's a feeling that the sport wants to move forward dramatically, but doesn't quite know how. And there are huge challenges in any sport to make it a sort of mainstream sport.
"Triathlon has a huge grassroots support, millions of people are doing triathlon and it's global. And it's the combination of those things. People assume that all sports are global and they're not. There are actually very few and triathlon is one of them."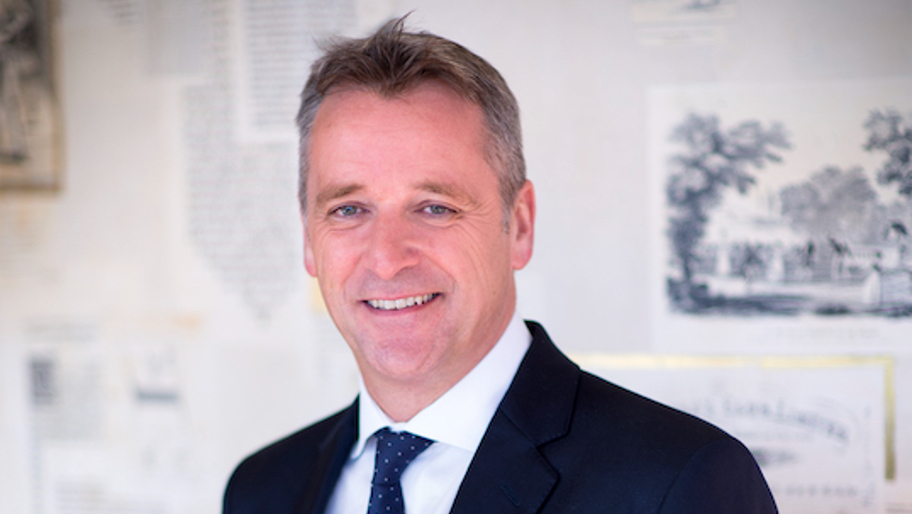 But to the reality of moving it forward and Kermode adds: "So the guys have done an incredible job to get it where it is. To get it from scratch to here is a remarkable achievement. Now what we've got to do is take it to the next level.
"I wanted to get the team to focus 100% on delivering four amazing events this year, rather than stretch themselves too thin, because we've got a plan to go bigger in 2024.
"And it does take time, but I can tell you when we are really up and running in 2024, we will have a calendar that will be fixed for five years."
Growing 'in a sustainable way'
There have been some subtle changes in amongst the race announcements, essentially making the four events more elite than ever and underlining that best-versus-best ethos.
The European and US Opens are capped at the top 30 in the world and the Asian Open at top 20. There have also been significant prizemoney announcements – each event is now worth $600,000 rather than $1m and the end-of-season rankings bonus of $2m will now shared between the top 50 rather than the top 100 (it was previously a $1.8m / $200k split).
PTO CEO Sam Renouf said of those changes: "We believe the steps we are taking in 2023 to increase the number of races and spotlight the very best athletes, whilst balancing prize funds, will help ensure we continue to grow in a sustainable way."
That's echoed by Kermode, who also underlined the fundamental importance of also then telling that story to a wider audience: "We need to make sure that the top athletes are on board with that bigger vision for 2024, which we want to expand to more events because it has to be a season-long narrative.
"That's my big mantra. It's obviously not going to be from January through to the end of December because of the demands on the athletes but it's got to have a start and finish – and rankings and a race towards something at the end where you have a winner. So that's really what we're building up to. We want to expand into different areas globally again, to create a global reach. So obviously America, Asia, Europe and hopefully South America soon.
Collins Cup has key role
"And that's the reason we put the Collins Cup at the end of the season. Is it perfect yet? No. But over the period of progressing forward in the years, I think it will be a very valuable asset, and it can bring in that tribal nature of following that you see in something like the Ryder Cup or football. I see this as a constantly evolving operation at the moment. I think you have to be talking to everybody, have input from everybody. And then you come up with something that you collectively think is the best thing, but be prepared to adapt.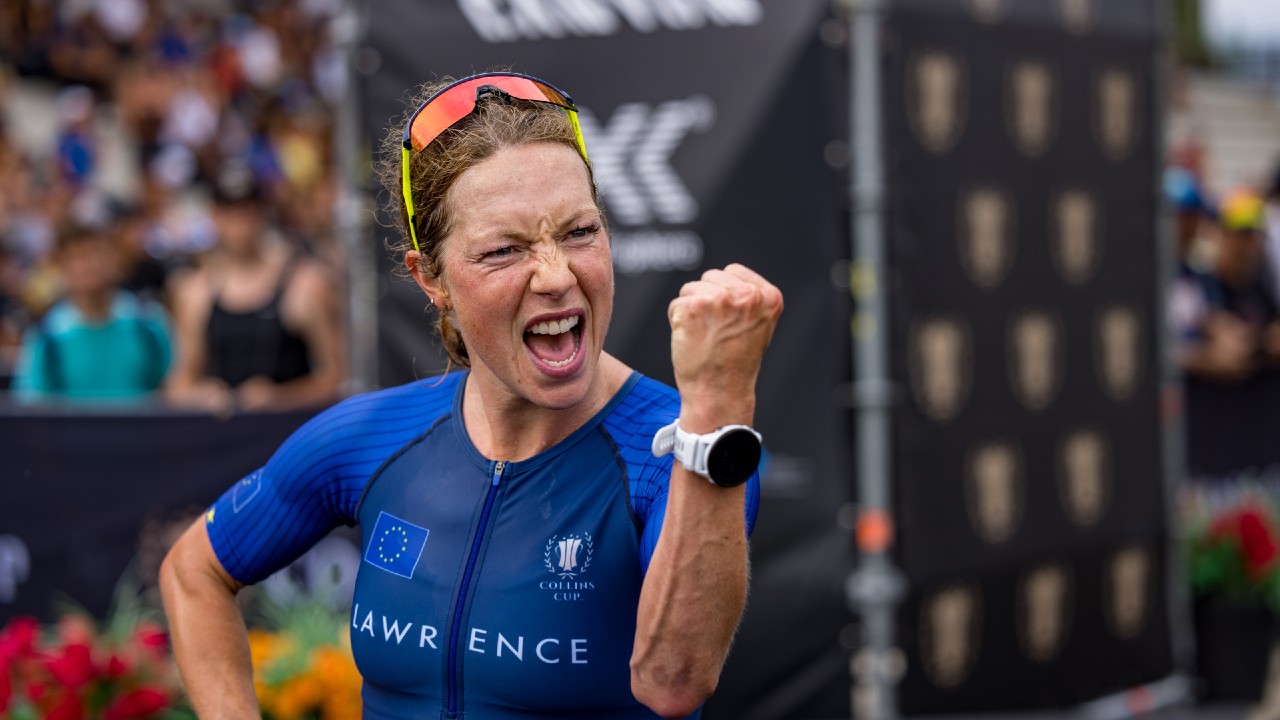 "And the principles of sport are the same, which is really caring about who wins over someone else. It is really that straightforward. So if you don't care who the winner is, lots of sport is actually quite dull, right?
"Team sports have the luxury of having a tribal nature. You go to the venue to watch the product and sometimes it doesn't actually matter whether the product is good or bad. You have a great time, but you're very passionate about the outcome. And really that's all it is – and individual sports have a huge challenge in creating that emotional connection.
"And so, moving triathlon forward, we've got to create compelling storylines. We've got to create and bring to life the back stories of the athletes. We've got to have the best athletes competing, sort of head-to-head. We've got to have great races in great venues. So the venues and destinations are almost as important as the athletes. What I mean by that is the backdrop of endurance sport is key to me.
"Also, if we can have venues and courses that are very different then you have a sense of jeopardy, of uncertainty, of who's going to win. In tennis, you have hard courts, grass courts, clay courts, indoor courts, and as a consequence, you get different winners.
"So for me, it's the success of all the individual elements working together. The overall package is athletes buying into a media product that works, venues that work and the fans having that connection and caring who wins."
The viewing experience will clearly be crucial, with Kermode speaking in real detail about the importance of live data keeping fans engaged. Referencing his former sport, he highlighted the dangers of any points which generate a lull – such as the warm-up in tennis which set alarm bells ringing when the data was analysed as people were leaving the broadcast before the match had even begun.
He explains: "It's all about keeping the core elements of the sport that are compelling. And if necessary there's got to be something in the middle where you retain an audience before they switch off – for example, that could be telling some back stories early in the race. If I know more about one of the athletes and I get an emotional connection and emotional buy in, I'm invested because I want someone to win."
Reality check for full-distance
But there does appear a strong reluctance at the moment to commit to anything over the current PTO distance of 100km, which is retained for all four events in 2023.
Kermode admits: "So we've had a lot of debate about this, a lot. And there are hundreds of opinions.
"Ultimately, it's got to be a balance, because I know the Olympics seem to be going much shorter on triathlon. My gut feeling is that that is a mistake. And the reason I believe it's a mistake – and I'll probably get killed in the community – is that triathlon is an endurance sport. So it's a bit like saying, hey, let's do a marathon, but we'll make it five minutes. Well, then it's not a marathon."
Could moving to the other extreme and featuring a full-distance – or a PTO 200km version – ever become a reality? It doesn't sound like it's imminent…
"It's drawing that balance with what a media partner can take. Instinctively, I think if you said to a media partner, hey, we've got this great product, it's eight and a half hours or something, they're going to go, I don't think so. But equally, if you go, it's 40 minutes, I think you're destroying the principles of triathlon. So it's finding that balance, if that makes sense.
"And there's a school of thought that says being consistent is key in gaining consistent storytelling. Could you go do a short race, a middle and a long one? I don't know which athletes would cross over and which would leave. What you do want is every single week you've got the same athletes. If each month or week there were different athletes, it destroys what we're trying to do. So you need a core of the same.
"What I'm very strong on – and where some sports make a lot of mistakes – is when it's a lot of middle-aged men in suits who think they know everything and they don't ask the stakeholders of the sport.
"In any other business you would ask the stakeholders. And the stakeholders of our sport are the athletes themselves, the cities that are hosting it, the sponsors and the media. A sport lives and dies on the strength of media. So if media say we are just not going to show 'X', however much we can try and persuade them, that's the reality of the business."