€15,000 prize purse on the Cote d'Azur
SKODA Trigames attracts big names to France
The Professtional Triathletes Organisation (www.protriathletes.org) has been dusted off again, and this time the latest event to benefit from a prefessional prize purse is the SKODA Trigames (https://en.trigames.fr/mandelieu) in the south of France.
It should provide some fantastic racing too, if the initial names provided on the start list – wth potentially others to follow – all arrive. Last year in Nice, Alistair Brownlee and Rudy Von Berg finished second and third respectively, at the IRONMAN 70.3 World Championship. Brought up in and around the local hills, Von Berg – who recently won in Les Sables d'Olonne – will relish the chance of another head-to-head. There are plenty of other contenders too.
For the women, IRONMAN World Champion, Anne Haug, will be racing over a format far more suited to her skills than the recent Super League Triathlon Arena Games.
Here is the full news.
---
PROFESSIONAL TRIATHLETES ORGANISATION
ANNOUNCES €15,000 PRIZE PURSE FOR THE
SKODA TRIGAMES IN MANDELIEU, FRANCE
The Professional Triathletes Organisation today announced that it will provide a €15,000 professional prize purse for the SKODA TriGames on 18th October 2020 at Mandelieu in the South of France.
Charles Adamo, Executive Chairman of PTO, commented, "Once again our PTO Professionals have worked together to find opportunities to support local and regional races and our triathlon community. The PTO is pleased to support the SKODA TriGames with a €15,000 prize purse. We are grateful to Race Director Sylvain Lebret and for all the hard work required to have a race in this environment and are and looking forward to a great day in the Cote d'Azur."
PTO male athletes currently on the start list include double Olympic Champion, Alistair Brownlee, Ruedi Wild, Tim Don, Andi Boecherer, Rudy Von Berg and Peter Heemeryck as well as Arnaud Guilloux and Romain Guillaume.
The women's line up includes current IRONMAN World Champion, Anne Haug, Emma Bilham, Lucy Hall as well as French Long-Distance Champion, Jeanne Collonge and middle-distance rising star, Justine Mathieux.
Sylvain Lebret, Director of SKODA TriGames said "It is a privilege to be able to hold our event in this climate. Our team has worked tirelessly to provide athletes with the opportunity to race safely. It will be great to see professionals and amateur athletes unite for a fantastic race. We are very excited about the partnership with PTO Professionals and the support of the PTO to add to a professional field at TriGames."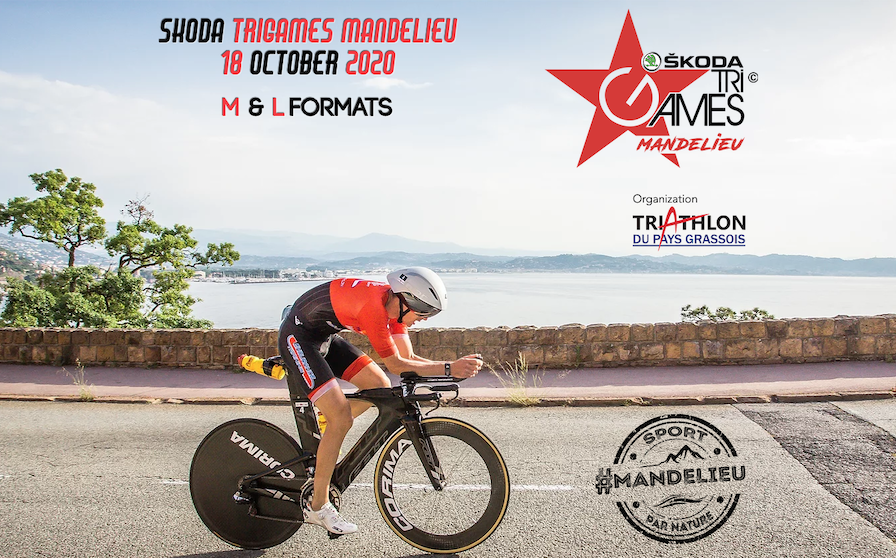 PTO World No. 4, Anne Haug commented, "I am delighted to unite and help support the PTO, my fellow professional athletes and the great triathlon community. We are very grateful to have the chance to be able to race at the SKODA TriGames and for the opportunity to support the wider triathlon community in this challenging environment. It is a tribute to Sylvain Lebret and his TriGames team that they are able to host this event in what has been a very difficult year and I am delighted to be able to support it."
Mandelieu is home to the Esterel National park in The Cote d'Azur and is a stunning protected area of natural beauty. Following a 1.9km swim from Robinson beach, athletes will embark on a technical and spectacular 90km bike course between the sea and the mountains. Competitors complete the famous Tanneron climb twice on each 45-bike loop and complete their epic journey with a 4- loop, flat 20km run along the beach from Siange riverside to the Marina at Mandelieu.
Spaces are still available in the both professional and age-grouper fields. Professionals interested should contact Jane.hansom@protriathletes.org while age-groupers can register at https://en.trigames.fr/mandelieu
---
For more news on the Professional Triathletes Organisation, Rankings, Collins Cup and more, check out our dedicated section on the site HERE.