Mark Allen continues his 'Road To St George' this week by catching up with two-time Olympian and now podcast host and broadcaster Greg Bennett to look ahead to the delayed 2021 IRONMAN World Championship in Utah on May 7.
Ever since IRONMAN made the decision to move the 2021 IRONMAN World Championship from Kona to St George, it's been a big talking point.
Should the big race be the sole possession of the 'Big Island'? Or should the rest of the world get a chance with a rotating roster of venues?
The latest man to give his take on the burning issue is Greg Bennett, speaking to triathlon GOAT Mark Allen on his weekly 'Road To St George' series.
First of all the Aussie says the move right now needed to be made after the COVID pandemic claimed both the 2020 and 2021 stagings of the event on Hawaii.
That Kona question
He told Allen: "I want to see Championship races, and also understand that professional athletes, their windows are quite small although they are longer than they used to be and there is more money about now
"But I also think at what point do you start saying 'when is the next World Championship?' and the years go by. I kind of feel like we need to get a World Championship on the calendar this year. I also love to race and I love races, so the more races we can have the better."
While just getting a full-distance World Championship on is a win according to Bennett, he does get the argument that Kona holds a key place in the growth and history of the sport.
"I'm also a historian. I grew up with a picture of you on my wall, Mark Allen and Dave Scott in the 80s and Hawaii Ironman. I get it, there's some real strong nostalgia there. Kona itself, I did do it once and I ticked that box, I did it very poorly but it's a special place.
"So there's this argument for both sides. At this point I'm glad St George is happening, I'm glad they've chosen St George – I think it's a unique place to race and it's very tough. It's going to be a strong athlete who's going to be successful there, it's not going to be easy.
"It's in May, again a different time of year, so athletes haven't had much time to harden themselves up with racing. So look, honestly I'm happy it's happening but I'm also excited to bring it back to Kona as well. Kind of a political answer isn't it!"
Bennett wasn't done there though, as he provided a detailed take on the rationale he would use to determine where the event takes place on an annual basis.
"I think I would ask myself the question 'why would we want to change out of Kona?' and the why would be that there are certain athletes that perform better in hot and humid conditions, just at the DNA level. I know it took you six years, you won it on your seventh.
"Certain people like you and Chris McCormack took many, many years to get it right. There are other athletes like Mirinda Carfrae and Craig Alexander who just turned up and boom – they knew heat, they knew humidity and they were always going to perform.
"So then you think well is the goal to find out who is the world's greatest at doing the distance? Or is it the world's greatest at performing in hot and humid conditions doing the distance? So there are two parts to it.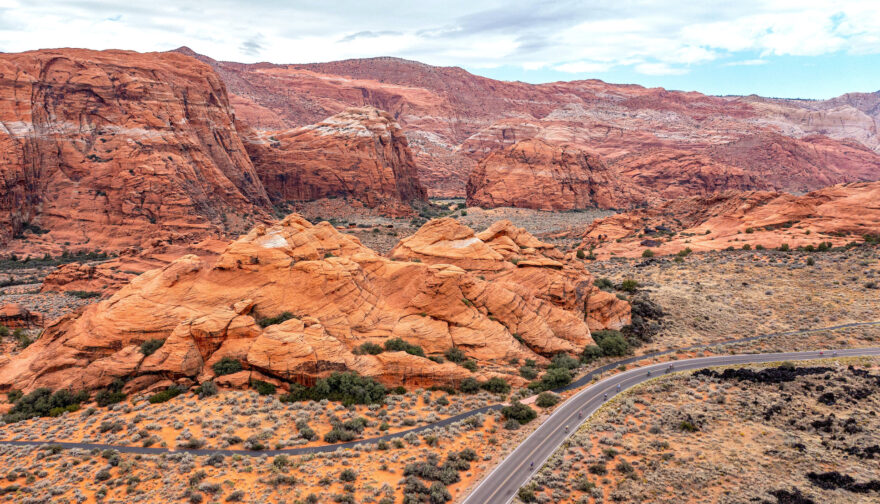 "I would say I'd want to see the world's greatest at doing the distance, first and foremost. So that then says maybe moving it around isn't such a bad idea, to say who is the greatest Ironman athlete each year.
"So I'd probably lean a little bit to that, but it almost makes my gut churn even saying that out loud because I'm such a historian and I love the history of what we have in Kona.
"So look I'd probably lean to yes, moving it around a little bit but maybe always coming back to Kona every second year – something like that."
While the return to Kona will have to wait until October, the showdown in St George provides the potential for two incredible races on a new course which means there is no form guide to help us work out how it unfolds.
Bennett on LCB vs Ryf
Lucy Charles-Barclay of course does have a big win in Utah on her record already – that devastating victory in last year's IRONMAN 70.3 World Championship. And Bennett believes the British star will go into her next major test with a terrific chance.
"I think Lucy, she's learned how to win. She doesn't have a weakness and she's developing her strengths. And that's always scary when an athlete gets to a point where their weakness is now becoming a strength.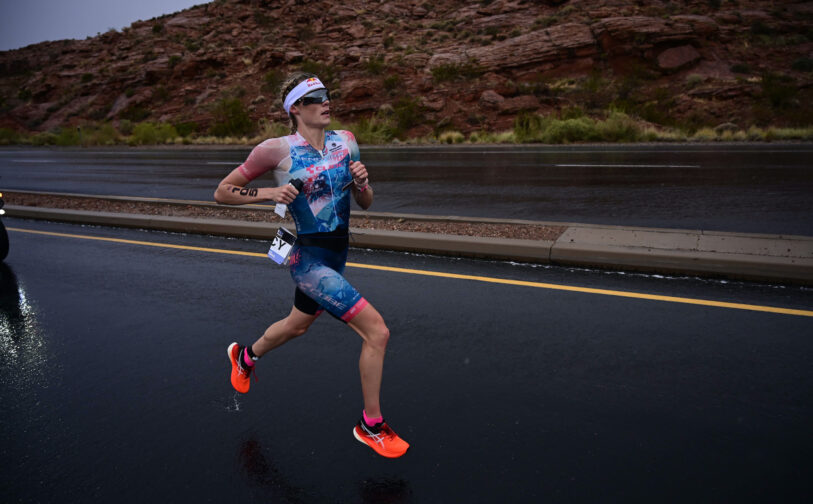 "So if we said her run might have been her weakness, the way she ran at St George, it was the fastest run split. She had the fastest swim and bike, which she has before, but to add the fastest run, to win by eight minutes in a 70.3 over the world's best.
"The women were ready, the women were ready to race, and she won by eight minutes. That to me was one of the greatest performances I've ever seen in the world of female triathlon."
While Charles-Barclay was dominant that day in Utah, the previously formidable Daniela Ryf trailed in well beaten. While Bennett has huge admiration for the Swiss superstar, he wonders if the balance of power is now shifting.
"Take nothing away from Daniela Ryf. I'm a huge fan of what she's been able to do, I'm a huge fan of her as a person and the decade we've seen from her both in Ironman and 70.3 Worlds – it's unbelievable.
"But also I look at windows of opportunities and how long does an athlete's window truly last? You [Mark Allen] won six Konas and you had a 12-year career or something. The final six years where you went bang bang bang, winning all these Ironmans and owning it.
"I don't know that the door is completely closed on Daniela, and I'm not writing her off, but boy she can be truly grateful and thankful for the career she's had to date and if she can add to it great.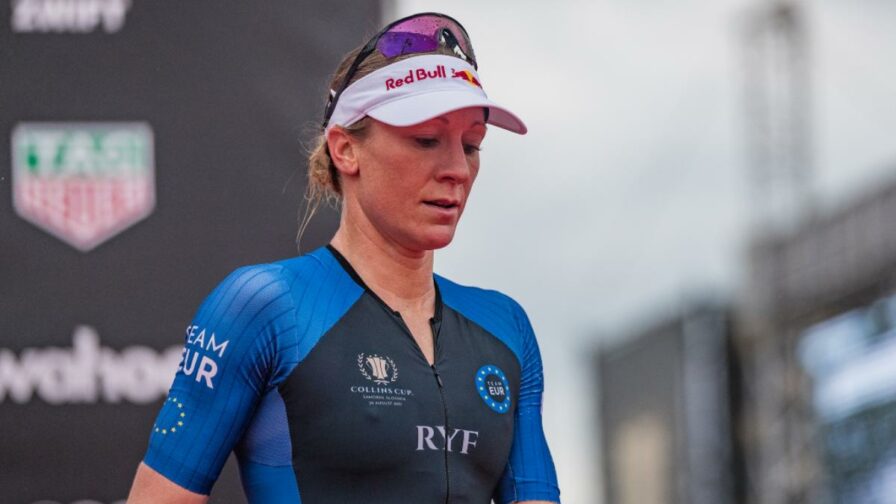 "I do think Lucy is the one who is on the rise and if Daniela is there she's hanging on so it will be interesting to see what happens."
Frodeno or Norway?
The men's race of course has a mouthwatering cast of its own with long-time Ironman king Jan Frodeno set to face up to the new challenge from the Norwegian prodigies Kristian Blummenfelt and Gustav Iden.
Blummenfelt and Iden of course produced astonishing full-distance debuts in Cozumel and Florida respectively in 2021, and Bennett is suitably impressed by what they have achieved so far.
"It's mind-boggling. I've had conversations with both of them on the show and their coach Arild Tveiten. They're really dotting every 'i' and crossing every 't' – they're obviously working incredibly hard.
"Going into those races I thought they'd have success because I knew they'd be prepared. But I wasn't ready to see that kind of performance and I know the swim was a bit light for Kristian – I think it was a 38-minute swim – but it's still one of the greatest Ironman performances we've ever seen. They're training buddies – they're obviously pushing each other to new heights."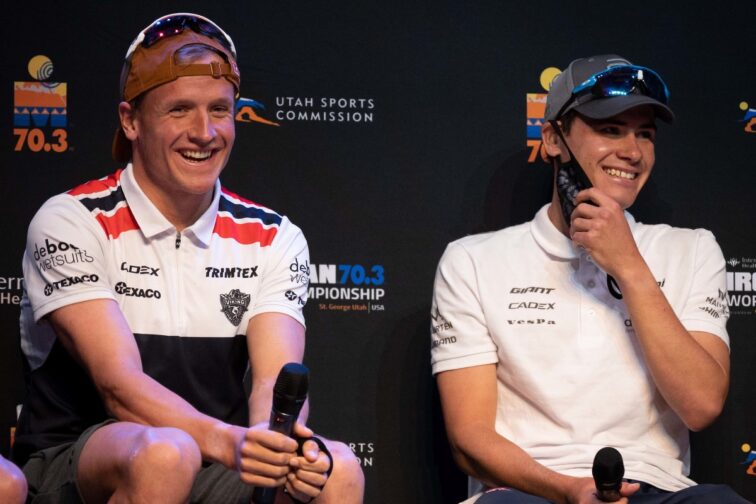 Bennett believes the emergence of the Norwegians may have energised Frodeno as he readies for another year of repelling all challengers. But he cautions that will not be easy.
"I've spoken to Jan Frodeno since those performances and I think he's excited about the challenge. But he's no spring chicken either, is he 40 or 41 now.
"These guys have that young, passionate desire to do great things. They've got a big team around them but it's extraordinary what they've been able to do. Who knows what they're going to be able to do this year, it's mind-boggling.
"They've put the spotlight on themselves now, they're saying 'look, we're over here'. But their performances last year, not just Ironman, but Gustav's 70.3 World title – annihilated the field – it was so far.
"And then obviously Kristian Blummenfelt winning the Olympics, that final k that he just ran away from Alex Yee and the best runners in the world. They're doing it in a way that it almost looks comfortable – I mean they strain, don't get me wrong – but with the margins that they're winning they've set the bar so high.
"They're obviously being coached very well, the sport science behind what they're doing is next level. I think they're tested non-stop, they're very scientific about what they're gonna do.
"Their competitors out there, whether it's Jan Frodeno, Lionel Sanders, Patrick Lange – these guys have all gotta figure out 'hey, the bar's been lifted, I've gotta keep going with that'."
While Bennett believes Frodeno may have his hands full to retain his IRONMAN World Championship crown in 2022, he doesn't have any evidence the German has slipped at all. Quite the contrary.
"Jan Frodeno in my mind is still THE GUY. His performance last year when he set the world record in the well measured course that he did against Lionel Sanders last year is still one of the all-time performances we've ever seen in Ironman.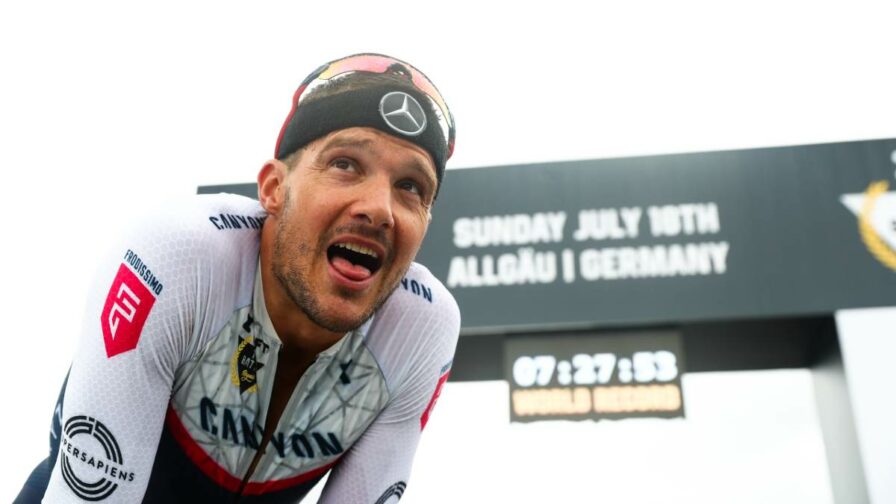 "I'm just looking forward to the showdowns and the battles – I think it's going to be a great year ahead."