After colliding with a car whilst out training over a week ago, American pro Rudy von Berg has given an update on the injuries he sustained, which in the end required surgery on his collarbone.
Having won the IRONMAN North American championships in Texas in April to secure his spot at the World Championships, von Berg was out training in preparation for Challenge Cagnes-sur-Mer and IRONMAN France when he was hit by a car in the South of France.
Now, he faces a race against time to not only recover from his injuries but also find the fitness required to race against the best in the sport when the IRONMAN World Championships come to Nice in 12 weeks time on September 10.
"For now I think I need to focus on recovery"
For a driven and determined professional, having the ability to step back and take time to rest, even when the body needs to be repaired, can be easier said than done. Fortunately, it seems as if the PTO World #26 is taking things slowly in his comeback, despite the pressures to be healthy for Nice.
"Some news from me, I got surgery on my collarbone quickly, 48 hours after the crash, and it's been now 10 days. I also have a broken finger. Didn't do anything the first week, but now the last few days, I've started to spin indoor a little and went to the gym today for some uphill walking and eliptical.
"However, what's bothering me these days is my energy is not quite there yet. I feel really tired after a short workout even at endurance. Today is a bit better, and I expect to feel more energized every day.
"Seems like in about 12 more days I can start doing all three sports outside. For now I think I need to focus on recovery (sleep/ food/ listening to my body when working out feels horrible) and just do a little to keep some aerobic activity and hopefully build that over the next couple weeks."
Having won IRONMAN France on his debut over the full distance last summer, then finished 20th at the World Championships in Kona against one of the strongest fields of all time, many were tipping the American as one to watch this year in Nice.
Growing up on the roads around the new IMWC course on the French Riviera, the terrain is very familiar to von Berg and was also where he achieved his best ever worlds result over the middle distance, finishing third behind Gustav Iden and Alistair Brownlee at the 2019 IRONMAN 70.3 World Championships.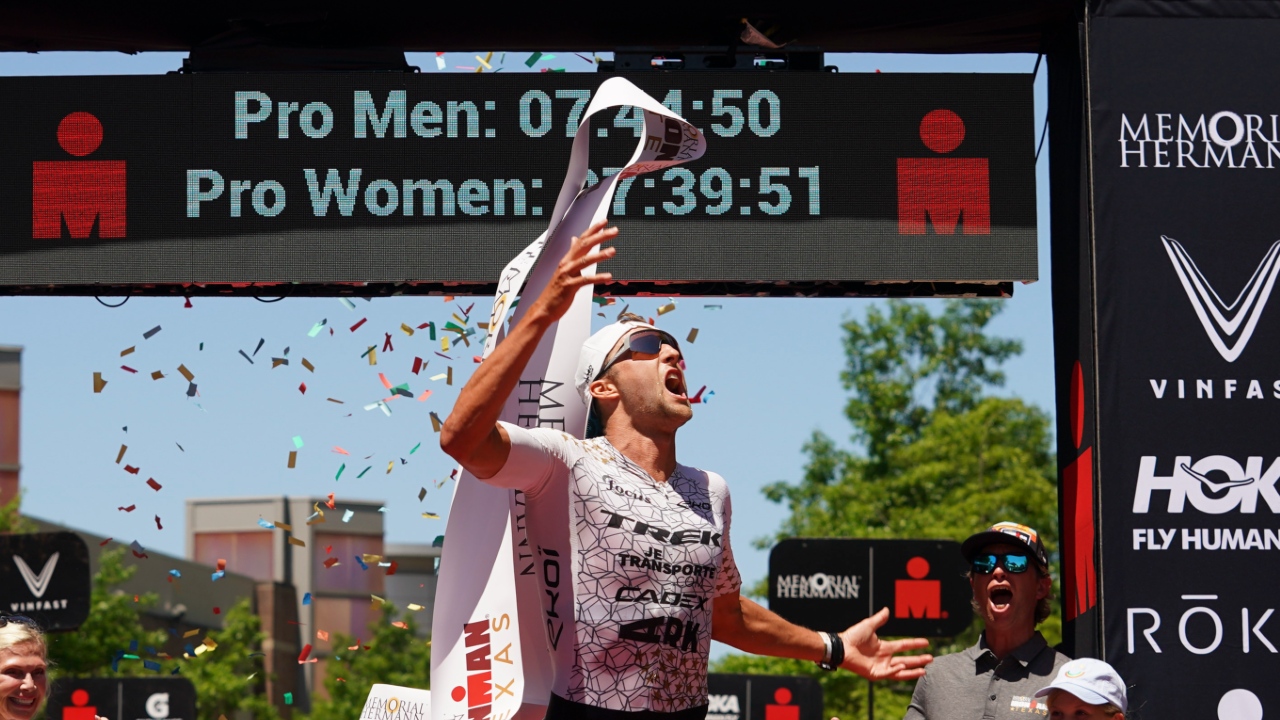 With his slot in Nice secure, von Berg now has three months to heal up and work with his coach Mikal Iden to build back the shape that saw him win in Texas. Hopefully, with time and patience, triathlon fans will be able to see "The Bison" at his best in September.