Sam Laidlow, the newly-crowned IRONMAN World Champion, has shared his verdict on the "imaginary" centre line ruling which became such a hot topic of discussion before Sunday's big race.
The Frenchman, who noted that it was the ambiguity of the rule that made it so tricky for athletes, added that it was "flipping dangerous" to try and avoid crossing the centre line on some of the descents in Nice.
The 24-year-old was also clear that once explained, the athletes would just deal with the situation head on, but needed more certainty surrounding the topic.
Safety comes first
For Laidlow, the downhill sections in Nice caused some challenges, especially when it came to staying on one side of the road, but the Frenchman navigated it to perfection to record the fastest bike split of the day.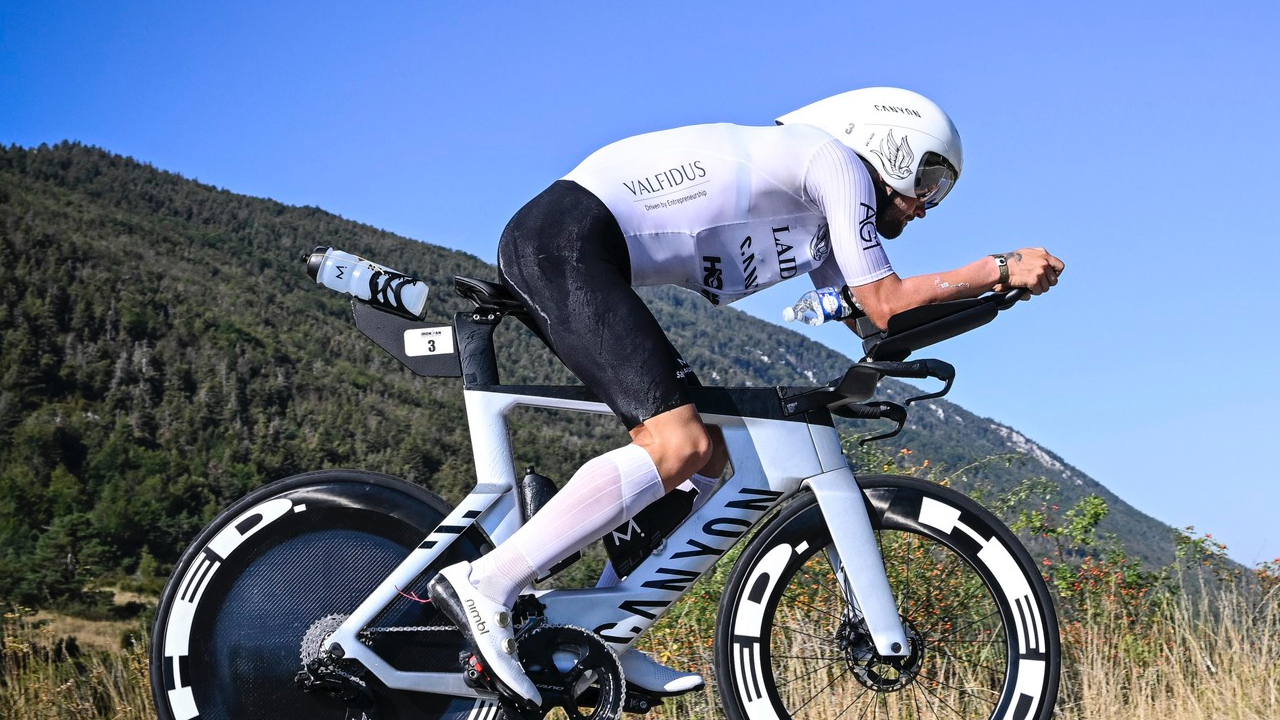 "It's actually flipping dangerous [the centre line ruling] to try and go downhill and stay on only one side of the road, as you have to slam your brakes on and hope you don't come out too far.
"But that's just how it is, and I think there were two occasions were I came out of the corner wide and that moment at the end where I almost crashed, but I was on the right side of the road luckily.
"We just dealt with the situation. What's difficult for us as athletes is when the rule is slightly unclear. We would rather be told straight that if you go across it there will be a penalty, not that you may get a penalty or may not."