Sam Laidlow does not expect a repeat of last year's shock Kona second as he prepares for another shot at IRONMAN World Championship glory in Nice this weekend.
The French star comes into the biggest race of the year on the back of a rollercoaster campaign, punctuated by multiple issues with injury and illness.
After winning Challenge Gran Canaria at the start of the season, Laidlow was a late withdrawal from the PTO Tour European Open and then also failed to finish at IRONMAN Lanzarote with stomach issues.
In June, having looked on track for a podium in Challenge Roth, the Frenchman sustained a calf injury which saw him sidelined for a number of weeks.
After Roth, Laidlow bounced back and took the win at Challenge London, before the bad luck continued and he contracted COVID-19 at the PTO Tour Asian Open in Singapore three weeks ago.
Now, with a question mark over his health, it remains to be seen how well he will go on home soil this weekend.
Sam Laidlow on IMWC Nice prep
Breaking down the build-up to Nice, the PTO World #10 admitted that the weeks leading into the race hadn't gone the way he would've envisaged. As a result, he is very much managing his own expectations.
"It hasn't been the ideal prep, obviously, after I decided to go to Singapore and picked up Covid, then arrived back here and it has not been the prep I would have envisaged a year out from Nice.
"It will take something really special for me to win. I know on my day I am amongst the best or even the best, but for now we will just have to see."
"I have many years ahead of me"
Despite the misfortune which has derailed his training over the past few months, Laidlow takes solace from the fact he is very much part of the younger crop of professional long-course athletes with a bright future ahead of them.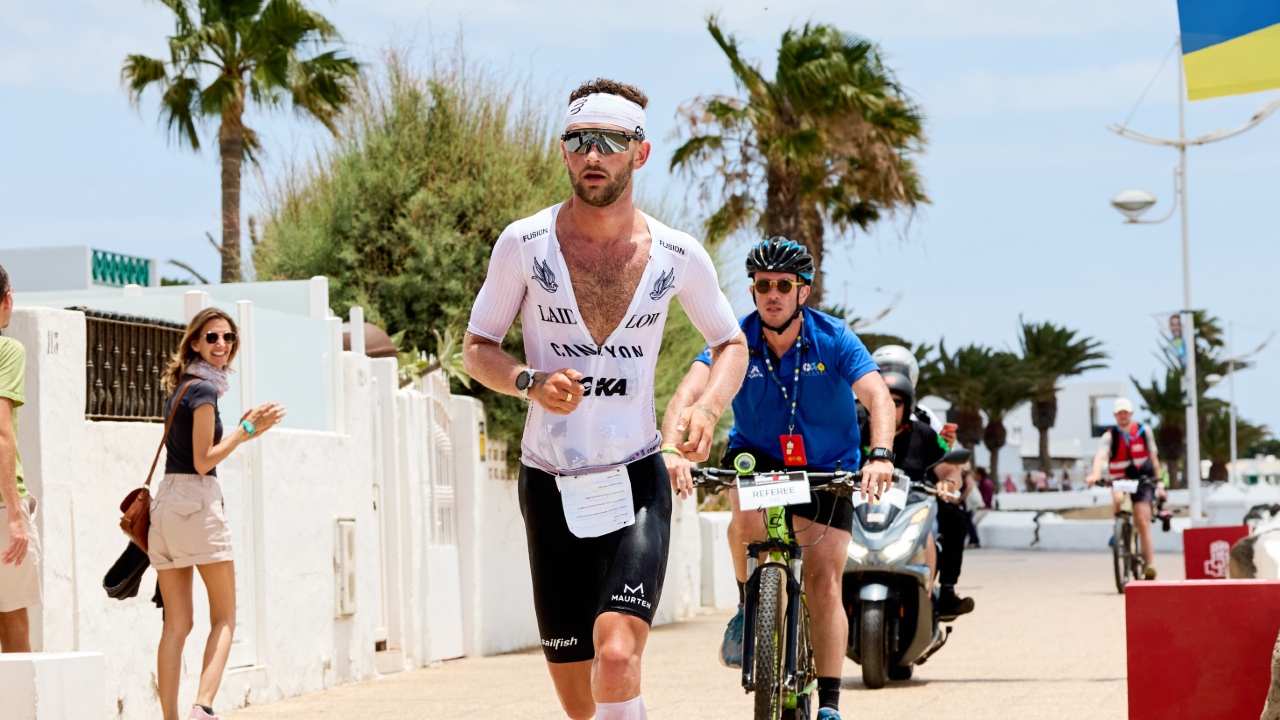 "At the end of the day, I am 24, I have a faster time at Kona by almost five minutes over all the other guys here and I have all the sponsors in the world.
"I am where I want to be, and I have many years ahead of me to get better still so I think the pressure should be on the guys with only a couple of years left."
Explaining how he thinks the race will play out, Laidlow, who is not known for his running prowess, shared his belief that not many people can beat him on the run, adding that he believes the win will come down to who wants it more from the front group in Nice.
"I think there are only a few people who can outrun me. I think I am worth a 2:36 or 2:37 and whilst Patrick [Lange]can go 2:30, I think I can put more than six minutes into him on the bike."
"The situation I see coming in is that Jan [Frodeno], Magnus [Ditlev] and me come off the front, with Cam [Wurf] maybe a little further off the front and then it will come down to who is having a good day and who wants it more."