American Sam Long was back on his bike yesterday, little more than 24 hours after a frightening collision with a car while out training, saying his "reflexes almost definitely" saved his life.
The 26-year-old, who is #5 in the PTO's world rankings, is one of the leading contenders for the IRONMAN World Championship at St George on May 7 after two impressive wins out of two this season – at CLASH Miami and Challenge Puerto Varas.
But training in Tucson ahead of the rescheduled IMWC in Utah, he explained what happened in a Strava post: "Second ride went well until a lady decided to go on a suicide mission and run into me!
"My reflexes almost definitely saved my life. Then she got mad at me for swearing at her. Crazy thing is she saw me and decided to accelerate and make the turn as I was already there.
"Her response you were going faster then I thought! I think I'll be ok for St G."
Back on the bike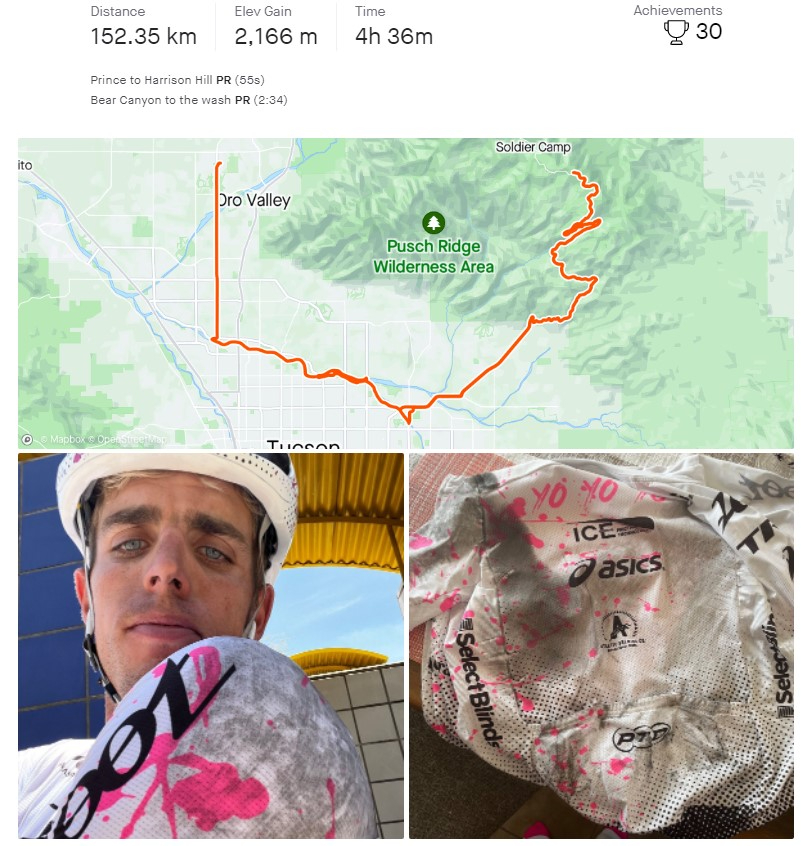 Thankfully Sam's next activity logged on the cycling and running platform was a 30km bike ride titled 'Back on the 🐎 (slowly but at least back)'.
And an upbeat post on his Facebook page confirmed the good news: "You can't keep a good man down. After my 🚗 🚴 incident yesterday I am happy to report I will definitely still be at St. G in top form.
"It's a reminder that there is no perfect training plan and that things happen. My team and I have modified the plan to make sure the body will be ready. One plus side is that it helps shape the mental landscape in a positive and beneficial way."
There have already been several high-profile withdrawals from the St George field, including reigning champion Jan Frodeno (Achilles) as well as Javier Gomez and Joe Skipper who have both had COVID recently.