After finishing the 2022 season as the PTO World #10, American middle distance star Sam Long caused a bit of a stir when he announced he would be parting ways with long-time coach Ryan Bolton.
After an extensive search for somebody who would help him get to the next level, Long settled on Dr Dan Plews, the coach of fellow American Chelsea Sodaro – who last October shocked the world when she won the IRONMAN World title in Kona.
However, after a subpar start to his 2023 campaign, Long shared after his IRONMAN 70.3 St George win last weekend that he had parted ways with Dr Plews following his disappointing race at Oceanside six weeks ago.
"I am my own coach now"
In his most recent YouTube video following the win in St George, Long addressed the rumours and speculation head on.
"I am my own coach now. After Oceanside, I made the executive decision that I had to fire Dan Plews, as it just wasn't the right fit for me.
"I think the training was great, it would've worked for a lot of people, but I am only a sample size of one person and if we look at a degree of excellence and the bell curve graph, most people fit inside the bell curve but professionals are on the outside.
"I am an outlier and I just need different things for me in my training. I learnt that I get off on these big hard training days, as physiologically and mentally it just gives me an edge."
"I've implemented my own training for the last six weeks"
Detailing his training leading into the IRONMAN 70.3 North American Championships last weekend, Long revealed that he had been putting together his own programme, and was really enjoying it.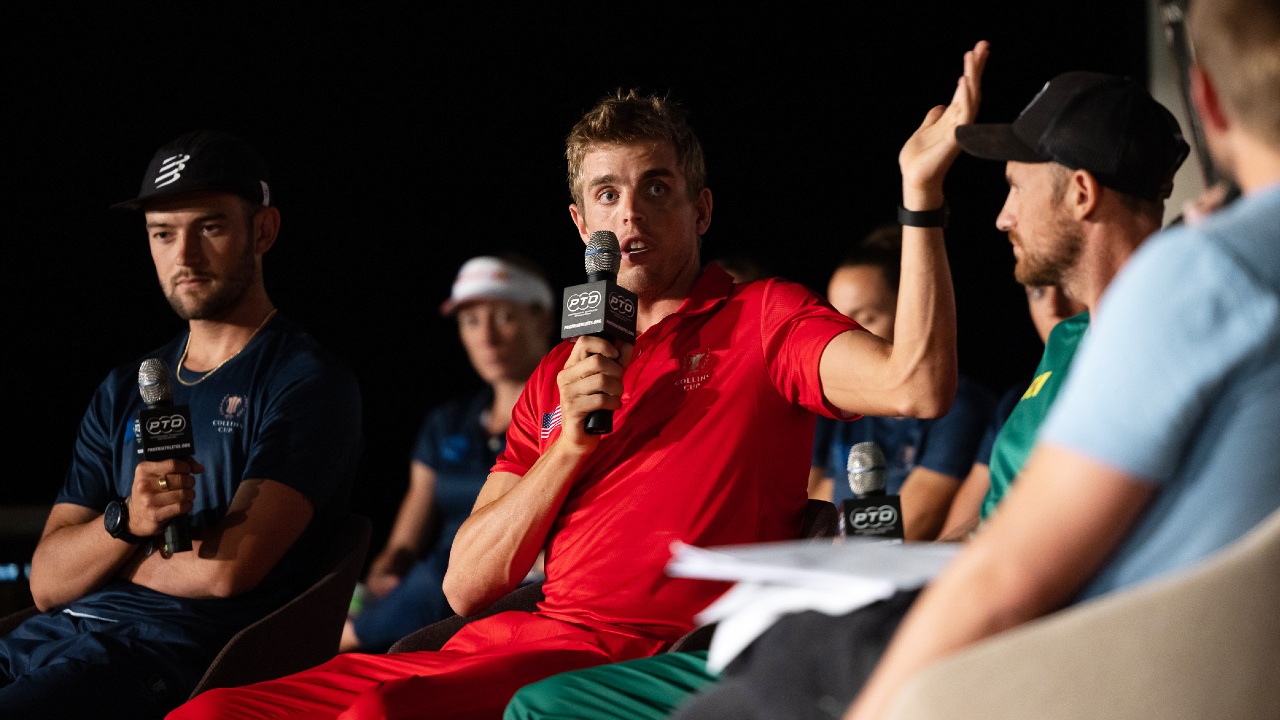 "I know my body really well, I know what works for me, I learned tons over the period with Dan but it just wasn't for me so I've implemented my own training for the last five or six weeks.
"It was really fun for me but I have also really enjoyed taking on the whole responsibility of executing the day to day training, executing on race day and being in charge of the bigger picture.
"I enjoy making sure I don't train too hard, making sure I train hard enough, getting the workouts right and paying attention to my strengths and weaknesses."
Backing yourself and lessons learnt
Finally, Long shared an important message for his audience, as he highlighted just how important it is to be brave enough to make a change if things aren't working out.
"I had been on this path over the last nine months, thinking I needed science and all these extra things to help me keep my edge, but the edge has always been within me.
"We have a common notion in society as adults that we can't make a change in a relatively short period of time, that we have got to give it a year or at least six months to see a positive change, and I completely disagree with this.
"I made that change, I implemented it and I saw improvement."
Long will now head to Panama Beach City in Florida, where he will take on the likes of Trevor Foley, Tim O'Donnell and Jackson Laundry at IRONMAN 70.3 Gulf Coast as he attempts to win back-to-back races to kick of this self-coached era.