It's been a matter of speculation ever since he announced he was parting ways with Ryan Bolton, but American star Sam Long has now confirmed that his new coach is Dr Dan Plews.
An Instagram post read: "The BIG news is out! The BIG Unit, Sam Long has joined forces with Endure IQ Coach Dr Dan Plews for the 2023 Season and beyond!"
New Zealander Plews of course is now best known as the coach who guided Chelsea Sodaro to the IRONMAN World Championship last October, just 18 months after the birth of her first child.
He's also looked after Javier Gomez since late 2021 and still holds the Age-Group course record of 8:24:36 from his 2018 victory at Kona.
'The right fit'
Speaking on his latest YouTube video (embedded below), Long says: "I interviewed lots of coaches and I went with Dr Dan Plews which I feel fantastic about.
"Just talking with him I felt so good because he has a PhD in sports science so he really knows his information.
"Combined with that he was very personable – and realising that training and top performance doesn't happen exclusively in a sports science lab.
"We got along great as people and it just seemed like the right fit."
Miami the starting point again
The relationship is still under a month old but the early signs are promising, with Long adding: "I'm now in my third week with him and it's been fantastic. Everything has been super-structured, disciplined and focussed.
"The guy is cracking the whip in but in the sense of paying attention – I've heard things like 'hey that recovery interval needed to be easier' which allows me to be fresher the next day."
That mix of high and low intensity is something Plews has always been a strong advocate of and Long also speaks in the video about low-carb training and specific fat-burning days at low intensity.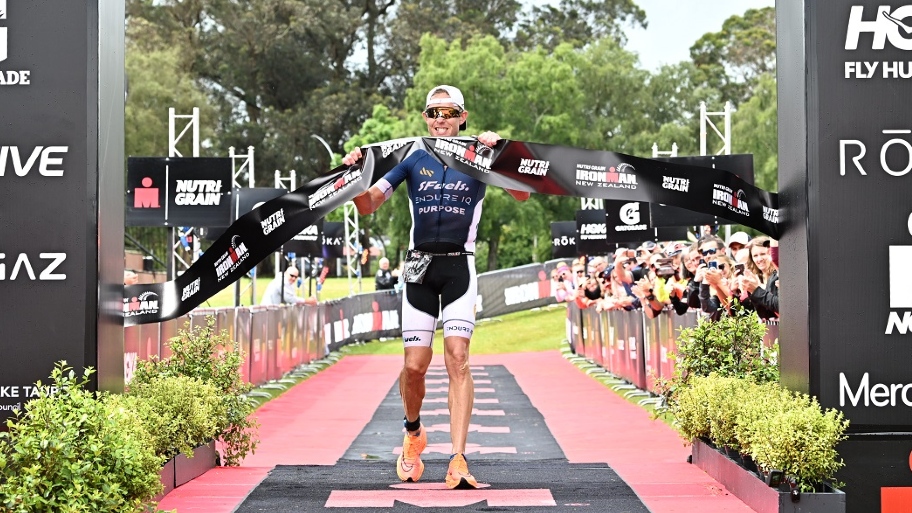 Looking ahead to the new campaign Long also revealed his first couple of races and a new mindset: "I'm incredibly stoked about this season and what's going to happen and I've got my eyes on the moon so to speak – there's no reason I can't go big.
"So the first race of the season is going to be CLASH Miami [a race he won last year] and then I'm going to go to Oceanside.
"I'm kind of done with A, B and C races – if I'm on the start line, I'm there to win. Obviously the race determines the calibre of what that requires – so it takes more to win a PTO Major than, say CLASH Miami."