As the matchups were announced for the inaugural Collins Cup during Wednesday's live draft event, Team USA's Sam Long heard the name Jan Frodeno called by Team Europe as the opening selection of match seven – all he wanted to hear was his name called.
Team USA captain's Mark Allen and Karen Symers duly obliged:
"It was genuinely what I wanted," explained the 'Big Unit', "and I'll be honest when it is announced I got butterflies in my stomach and in my chest and it's like 'Oh s**t, I really got to step up.'
"You know there's a difference between what you cognitively want and what your heart can want. And when it happens it is a bit like, I am thrown into the deep end, but I have to look at myself and say I'm at that level, I have earned this.
"It is not like I don't deserve to race him, and I guess that's the only point when I rely on my past results and say I have the results and I'm racing well and I'm fit so I can do this – as opposed to just your heart which says you are racing your biggest idol ever which makes me a bit scared.
"So, I am relying on my legs and my passion to get this done."
Long certainly has the recent form to be confident heading into the Collins Cup. He has taken victory in his past two start line appearances. At IRONMAN Couer d'Alene at end of June he defeated USA teammate Justin Metzler and Team Internationals Lionel Sanders over the full distance.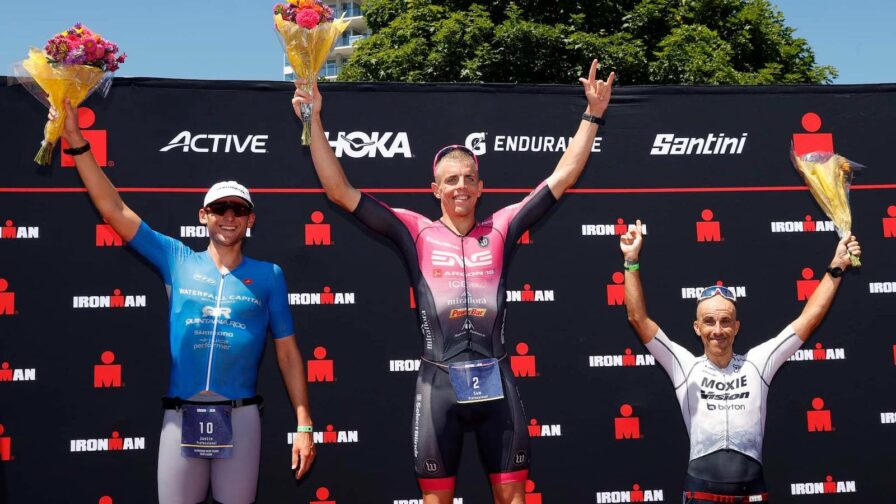 He backed that up over the middle distance with a sensational performance at IRONMAN 70.3 Boulder, defeating Collins Cup rival Sam Appleton into second place by over three minutes on his way to a course record. The pair will face off again in match seven in Samorin against Frodeno.
The Colorado native concludes that his performance at Boulder is a huge weight off his shoulders, as he finally put in a result to be proud of at his home race.
"My only other good race there was my first IRONMAN – I was still an age grouper and it was a good race for what I was capable of at the time.
"Every other year I would get sick. One year I crashed my bike three days before the race but still raced.
"It was just a lot of expectations on me whenever I raced, the crowd always wanted me to perform and the people that I know and love me there always wanted to cheer me on and I was always just letting them down.
"Finally, this year it was just being in the front and seeing everyone it just made me so happy."
The 25-year-old American believes the Collins Cup format, a one-on-one-on-one race over a 2km swim, 80k bike and 18k run, will suit him and he believes his experience of cycling and running on his own during races will prepare him well for the task at hand.
"I think this format is like my dream format.
"You still have the 20 metre draft zone but it doesn't really matter. In a three person race it's not even going to matter because the races should be torn apart pretty quick.
"I'm always riding on my own and I'm always having issues of having to pass people and having people sit on my wheel and instead it's exactly what I always have to do.
"I swim behind and I have to bike super hard and hopefully bridge up and then I'd love to have a run battle.
"It's the same thing only magnified as its just one-v-one-v-one."
Despite the confidence in his own abilities, Long knows he is up against it this weekend as he takes German behemoth that is Frodeno and the Australian middle-distance supremo Sam Appleton.
"You are only as good as your next race and my next race is basically the hardest match-up I could get."