Lucy Charles-Barclay hopes "the sky is the limit" following her welcome return from injury on Sunday.
The IRONMAN 70.3 World Champion bounced back in style from an extended spell on the sidelines due to a hip stress fracture as she was crowned the World Triathlon Long Distance Champion in Šamorín.
She finished over three minutes in front of fellow Brit Emma Pallant-Browne and was understandably emotional when she spoke to World Triathlon afterwards.
Confidence boost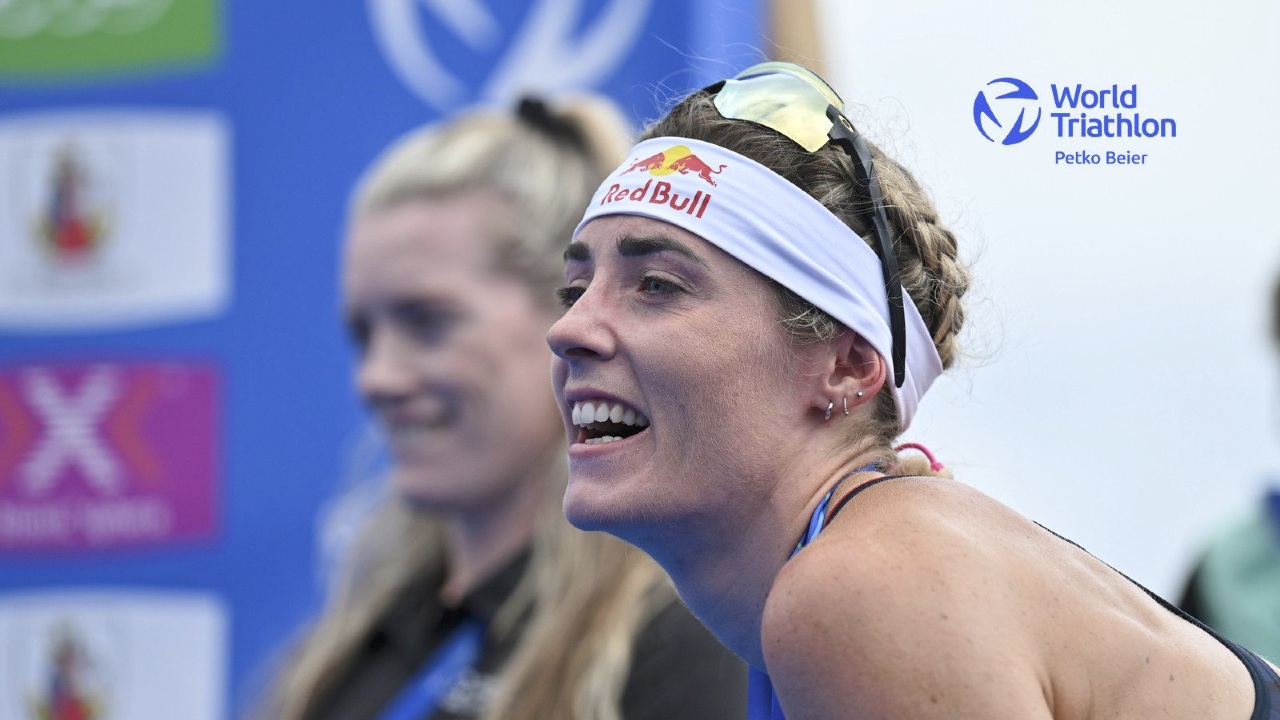 She said: "I just can't believe it! I obviously wanted to come back and race and didn't know exactly where I was training-wise.
"I had been going pretty well but you never really know until you get out there. I knew I had to dig deep with Emma behind me.
"I was really happy with the swim, it was non-wetsuit, it suited me, it was pretty choppy so I knew I could get a pretty good gap there and I went hard in the swim.
"I tried to go as fast as I could through T1 and get that gap and then ride pretty hard. We had a pretty strong tailwind on the way out and I wanted to save something for the way back. Even with my little hiccup on the turnaround, I was like, there's a headwind on the way back, this is where it gets tough.
"And I didn't know what the legs would have on the run, but I just had to believe in myself and go as hard as I could."
Teamwork
Slovakia itself was the perfect venue for her return, as she explained: "I've won three races here over the years, including one early on which set me off with some confidence in my pro career.
"The sky is the limit really, I just didn't expect that today, so to come back here and put it all together, it's just really special."
Looking ahead to the rest of the season she was non-committal on plans, saying: "I'll go back, evaluate with my team, then we'll set the goals for the coming months.
"I can't thank my team enough, actually, for all the help they've given me throughout this injury.
"I don't know what the future holds but I am going to keep striving and digging."