She's been racing in Super League Triathlon events since 2017, but Great Britain's Sophie Coldwell finally cracked the podium on Sunday at Super League Triathlon Munich.
She finished second to fellow Brit Georgia Taylor-Brown, but perhaps most impressive was that she was able to best London second placer, Taylor Spivey, on the final run in what is her 'weakest' discipline. Of course, with multiple WTCS podiums to her name, Sophie is far more than a swim-biker.
I got her thoughts on the day and her future plans, shortly after Olympiapark event.
Podium happy
"I finally got on a Super League podium, so that's a nice tick for me. It was a tough race form the start and you saw what good from Taylor is in from last weekend. Not being a defeatist, I kind of thought that I'd get on the podium (third), and that would be really good.
"She started to pull away from me, and then I pulled it back on the hill and I thought I'm back on, you've got 400 metres, let's see what happens. I'm very happy."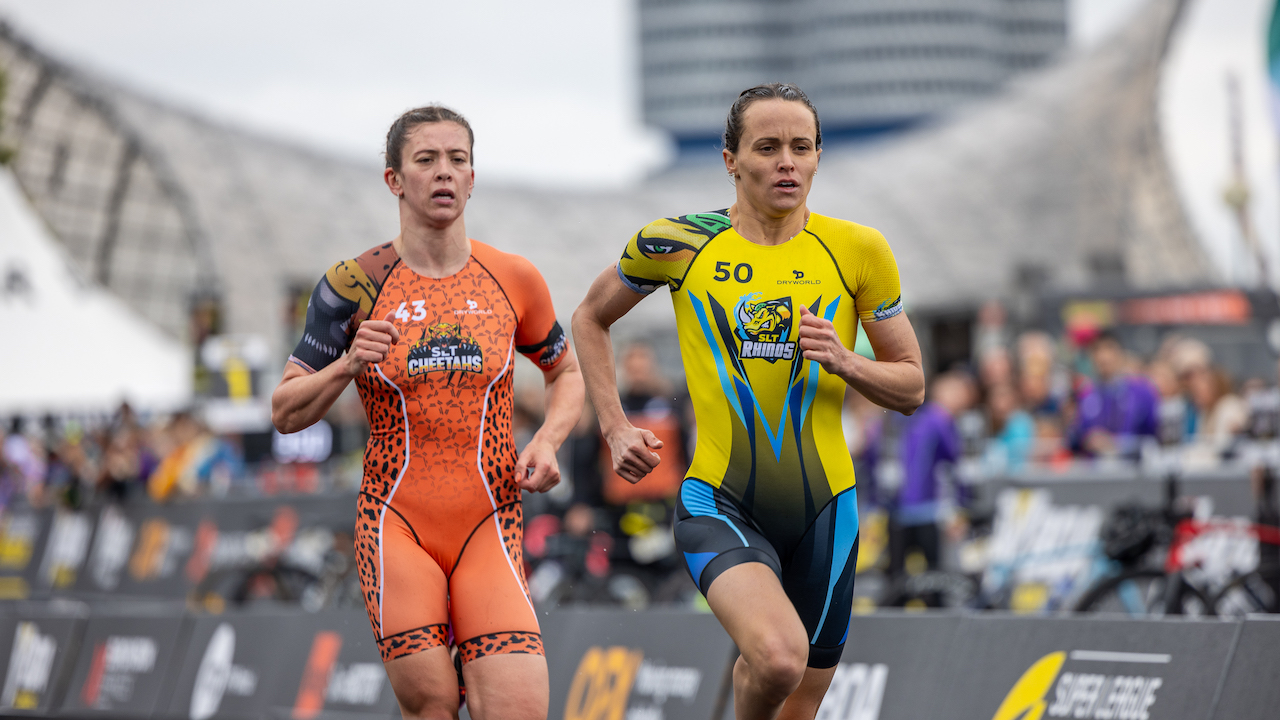 While Georgia created herself a big lead on stage one, Coldwell, Spivey and Sian Rainsley worked well together on the second stage and reduced that advantage, while also fending off their chasers.
"I know for me that in this format, it's about managing the gap on the run. I know I'm not going to run with Georgia and I kind of got to a point in the race where I knew that the best case scenario for me is second. I knew Georgia had gone – she's one of the best, if not the best runner on the circuit – and so I was more than happy to manage the gap, and keep the chasing group away from us.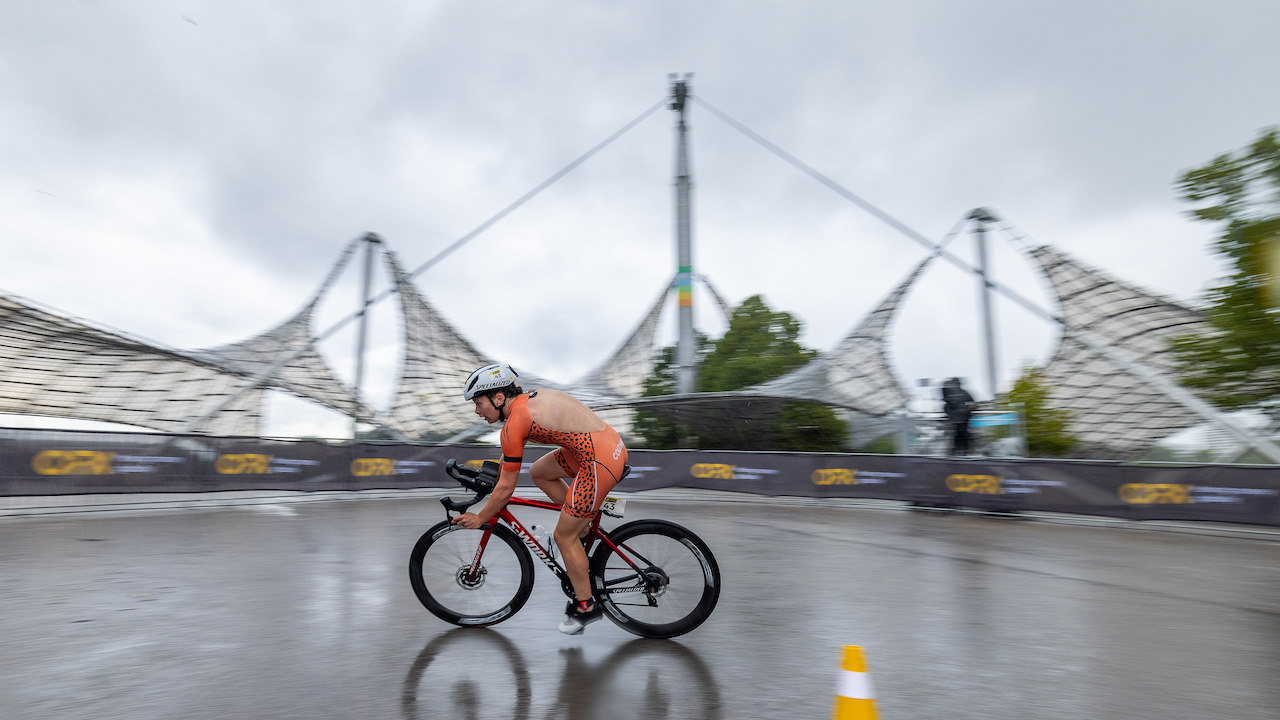 Busy time = no Malibu for Coldwell
Currently sitting third in the overall standings, Sophie will be watching on from afar this coming weekend. She will not be racing in round three in Malibu, and explained her reasoning behind that.
"I'm not actually going to Malibu. I wasn't initially going to do Super League because it is a lot of racing at the back end of the year, with five of them plus three World Series, plus getting married.
"Next year, especially being British, is a huge year for us in trying to qualify for the Games, and I've said all along that is the goal for me. I didn't want to put myself in a position where I was ill or injured through the back end of the year. Super League then said would you race if you only did four, and I thought that really works for me.
"I kind of feel like I've not really raced much this year because obviously I tried to put everything in for the Commonwealth Games, so it's nice to have some stuff going on – and still finishing off bits for the wedding, which is always fun!".