Heading into the Grand Finale of the 2022 Super League Triathlon Championship Series in Neom, most eyes in the men's field will be on current series leader Hayden Wilde to take the win, with Aussie Matt Hauser seen as his biggest rival.
Little thought will be given to the Canadian Tyler Mislawchuk, who despite finishing fourth in London is down at 13th in the series standings after disappointing days out in Munich, Malibu and Toulouse.
After most recently finishing 39th at WTCS Cagliari, many might count the man from Manitoba out. However, after catching up with Mislawchuk in Toulouse, TRI247 learnt that there is much more to the story of the Canadian's season than meets the eye.
"I just want to catch a break"
Standing on the start line in Toulouse, Mislawchuk was looking dangerous. The Tokyo Olympic test event winner, who had suffered a rough time of it since the Olympics, was looking like he was getting closer and closer to the form we saw in 2019, where along with his test event success he finished third at WTCS Montreal.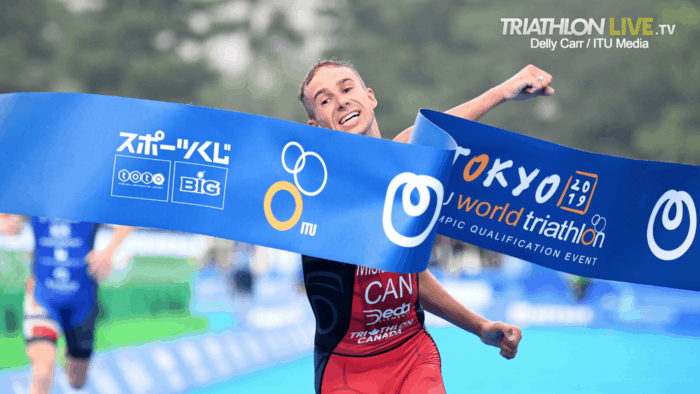 The Canadian, who struggled with sickness in Malibu and Munich, was upbeat in an interview before the race, stating: "This week I'm going to try and bounce back and hopefully be in the mix for the top five", adding that "whilst I'm looking to bounce back here, I'm looking at the Grand Final in Saudi to be a big race for me."
Through the first round, Mislawchuk looked solid, and even after being sick in transition after swallowing water on the second swim, he looked poised for a good result. By his own admission, the Canadian felt like "I was right in the race, top two or three guys" over the first two rounds, before a wipeout on the bike knocked him out of contention.
Speaking after the race, Mislawchuk's frustrations at getting so close to delivering the race he knew he was capable of was hard to watch, as he berated the fact that "it feels like bad luck has been following me all year".
Reflecting on his race, the Team Scorpions athlete said: "If you watch the race you can see I was in it all day and was looking to be fighting for a podium on the last run, so I'm pretty disappointed. I swallowed a bit of water and I was vomiting between rounds, but I regained my composure, got in the front group, but then my front wheel slid out on one of the corners."
The next week in Cagliari, Mislawchuk again crashed with the same mechanical issue, rubbing salt into the still fresh wounds from Toulouse a week earlier. The Canadian, who also DNF'd at the Commonwealth Games this year, is in the eyes of most showing remarkable perseverance in his ability to just be making start lines at all this year.
Why Neom?
Is Tyler Mislawchuk good enough to win the SLT Championship Series finale? Undoubtedly. Indeed, you could argue Mislawchuk has been a cold and a crash away from being in the top five in this year's overall series standings.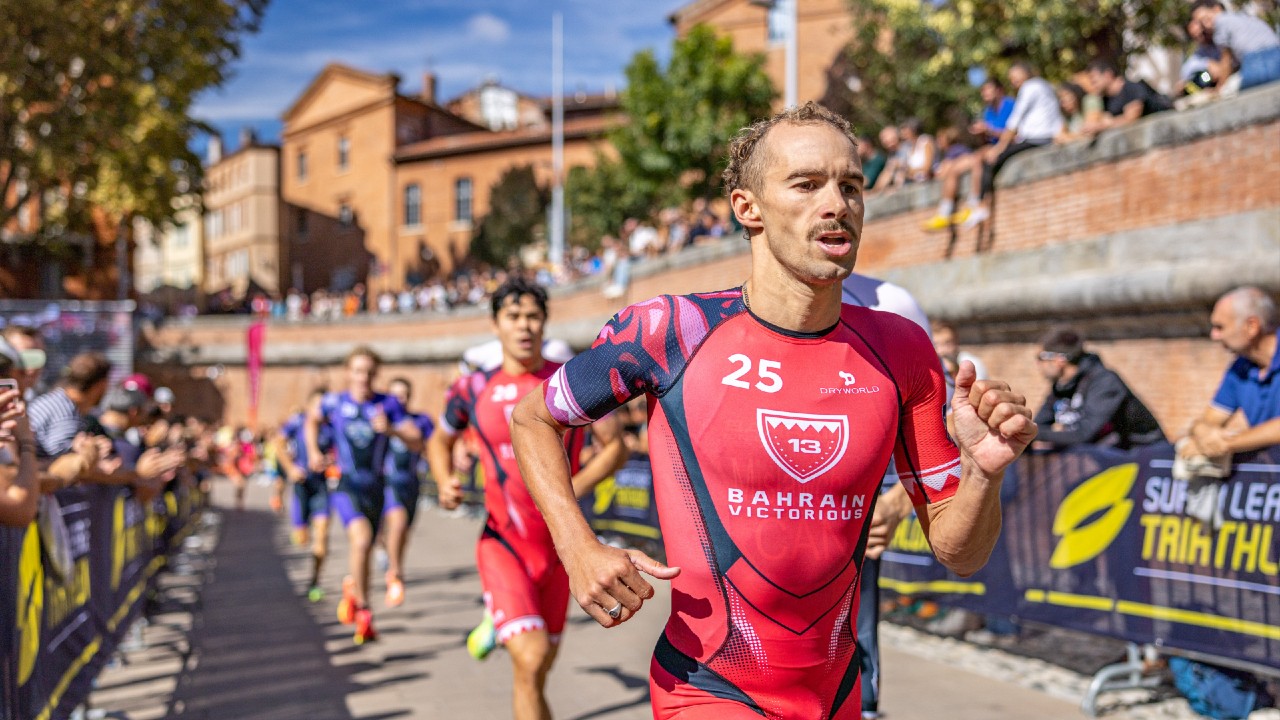 In London, Mislawchuk was fourth behind Alex Yee, Wilde and Hauser, despite still being on the road back from a serious achilles injury. With Yee out of the picture, Mislawchuk is one of the few who can really push Wilde for the best run split in the field.
After Toulouse, Mislawchuk was steadfast in his goals for the rest of the season, which simply put was "chasing medals" and he can afford to go for broke in Neom.
Upon gaining an understanding of Mislawchuk's dogged drive, only a brave person could say he doesn't pose a threat for the win. This is the man who finished 15th in Tokyo, with a torn achilles, running 30:55 for 10km in the blistering heat.
Whilst most professional athletes are extremely driven, Mislawchuk strikes you as an athlete whose resilience and passion knows no bounds. If he is to realise his potential in Paris, a win in Neom could be a great place to start.