There's an added incentive to join the groundbreaking Super League Fan Team – the Cheetahs – this week.
All Fan Team owners have already decided what kit the team will wear for the upcoming SLT Championship season and now the real-life 'fantasy triathlon' really kicks in.
Everyone who signs up by 0900BST / 1000CET on Thursday 11 August will:
See the full list of the 40 athletes involved in the upcoming draft, the week before everyone else does.
Have their voice heard by voting on the order Team Manager Annie Emmerson will use to pick the Cheetahs team, by ranking them.
This will impact the whole season so it's a key moment in the evolution of the Cheetahs.
Golden generation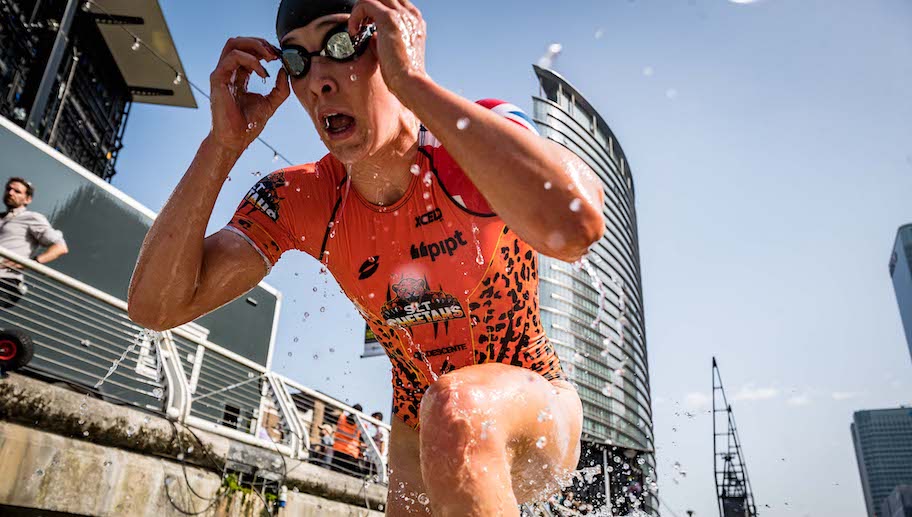 The full list of 40 athletes won't be released until next week, with the draft itself taking place in the week commencing 22 August.
What we can say is that it will include Britain's Sophie Coldwell, who has had such a successful couple of seasons in WTCS events and recently was part of the Team England Mixed Relay line up who won gold at the Commonwealth Games.
And on the men's side there's also a Commonwealth Games gold medallist in the shape of South African Henri Schoeman, who famously beat the Brownlees et al to take the individual title on the Gold Coast in 2018.
Also an Olympic medallist from Rio, he's a fascinating addition to SLT given his swim prowess.
And TRI247 readers will be delighted to know that our columnist Dan Dixon, who is rapidly rising through the rankings, has also got a Super League call up.
To find out the remaining names right now you'll need to become a team owner, which includes the opportunity to play a part in other race-changing dynamics such who gets any short chutes that are won and more.