We know most of the athletes taking part – and we now know the four teams that will be racing in the 2023 Super League Championship Series.
A year out from the Paris Olympics, nearly all the favourites for medals are involved, including the top five men from that epic WTCS race in Hamburg last weekend – reigning SLT champ Hayden Wilde, Vasco Vilaca, Alex Yee, Kristian Blummenfelt and Matt Hauser.
And on the women's side the Hamburg one-two of Cassandre Beaugrand and Beth Potter as well as defending champion Georgia Taylor-Brown.
Scorpions the team to beat?
This year there will be four teams, each featuring five male and five female athletes, with a full roster of team owners and managers who will now take responsibility for recruiting their line-ups:
Bahrain Victorious Scorpions – managed by Chris McCormack and Michael Gilliam
Santara Tech Eagles – managed by Tim Don
RTS Warriors – managed by Nick Chase and Adam Meredith
RTP Sharks – managed by Michelle Dillon and Stuart Hayes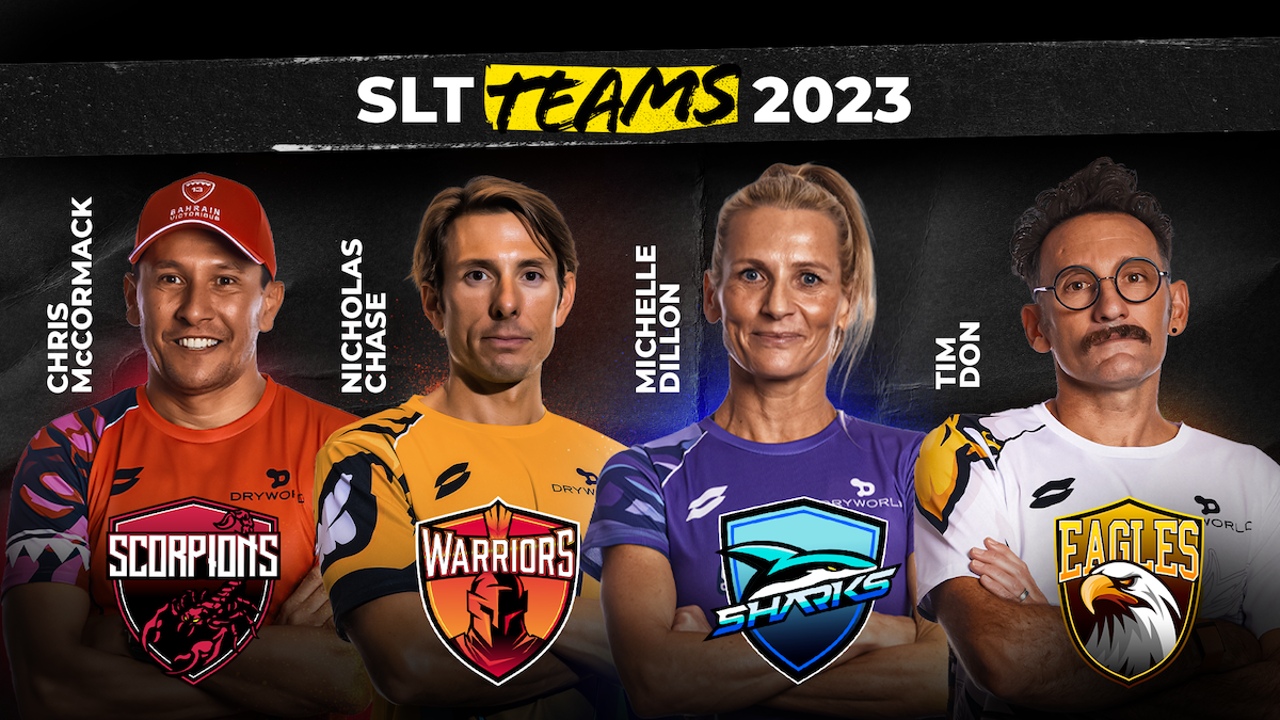 And while we'll have to wait a couple of weeks to find out who they recruit, there's a bit of educated guesswork which can take place right now.
Beaugrand, Taylor-Brown, Wilde, Vincent Luis and Henri Schoeman all remain part of the Bahrain Victorious 13 setup so they will surely be leading the way for McCormack's Scorpions.
Olympic champ Blummenfelt isn't with Bahrain anymore but is one of the co-founders of Santara Tech – which has helped drive Norway's incredible progress in triathlon – so that seems an obvious fit.
The manager banter has already started by the sounds of it, McCormack saying: "We expect nothing less than to defend all our titles in 2023. We are called Bahrain Victorious for a reason."
And Don responded: "It's time for the Eagles to get their title back. Santara Tech are backing us to get revenge on Bahrain Victorious and the team I am putting together will be the perfect blend of established stars and talent for the future."
American dream
There should be some interesting dynamics elsewhere too, with the RTS (Real Triathlon Squad) Warriors having a strong US bias – and with an eye to the future.
Manager Nick Chase, surely with a bit of a dig at Bahrain Victorious, said: "Our mission is to grow world champions, not buy them. Triathlon was invented in America. It's time to take it back. We are a genuine American team, with a shared goal. We are looking towards LA 2028 and we want to leverage SLT for the benefit of the national team. 2023 will be tough for us. We know that. But we are not scared of anyone."
Meanwhile the RTP (RTP Global) Sharks will focus on the Brits, Michelle Dillon explaining: "British triathletes have dominated the world stage over the past decade and we need to prove there is no end to that on the horizon. Heading towards the Paris Olympics it is important that we remind the world how good we are."
How it works and prize money
There's a key change to the scoring system as all athlete points accumulated via the individual and discipline leaderboards will count towards the overall team total. Last year only the top three male / female counted in the individual.
And there's big prize money up for grabs in what's the fifth year of the series – a total of $1.24million, with $300,000 of that in the teams prize pot which SLT says "helps to ensure the development of young athletes who are in the earlier stages of their careers and not yet earning significant prize money through individual racing."
SLT CEO and co-founder Michael D'hulst said: "The teams concept has proved to be hugely popular with fans and athletes alike, bringing a new dynamic to the racing and a significant extra tactical dynamic, and the developments for 2023 are very exciting.
"As we continue to develop the teams concept, interest from brands is ever increasing which is a significant step to ensure that the sport and its star athletes can enjoy a commercial future in ways that have not been envisaged in the past."
The action will get underway in London on 27 August, followed by Toulouse on 3 September, Malibu on 30 September and NEOM in Saudi Arabia on 21 October.