Norway's Olympic champion Kristian Blummenfelt and France's world champion Léo Bergere have been added to a star-studded men's line-up for Super League Triathlon's 2023 Championship Series.
It means all the favourites for the gold medal at next year's Paris Olympics will be in action, with Blummenfelt again locking horns with Alex Yee and last year's overall SLT winner Hayden Wilde, who both joined him on the podium in Tokyo.
Bergere will be a huge threat to all, while Aussie Matt Hauser, bronze medallist behind Yee and Wilde at last year's Commonwealth Games, is going from strength to strength and recently claimed his first WTCS win in Montreal.
Also racing is 'the king of Super League' Vincent Luis and Jonny Brownlee, who added a gold to his Olympic silver and bronze medals when landing the Mixed Team Relay for Team GB alongside Yee, Georgia Taylor-Brown and Jess Learmonth.
Welcome return
Blummenfelt last competed in Super League in Malibu in 2021 shortly after his Olympic triumph and since then has won virtually every race that matters at middle and long-distance.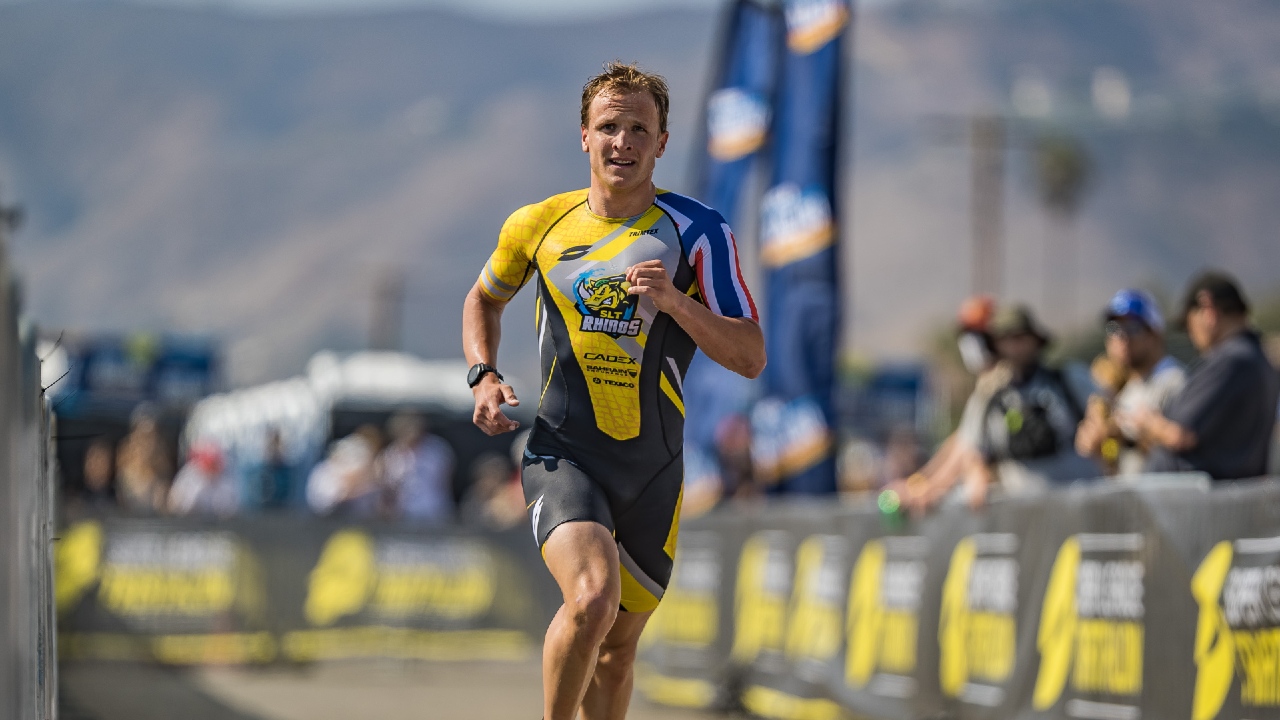 Last year he landed the rescheduled 2021 IRONMAN World Championship in St George, claimed the 70.3 World Championship at the same venue in October and made history at the Sub7 project when going under seven hours.
But his focus now is on short distance and defending his Olympic title in Paris next year.
Also announced to join the men's line-up is the current leader in the WTCS rankings, Vasco Vilaca of Portugal. Japanese star Kenji Nener also returns while Swiss star Adrien Briffod makes his SLT debut.
Brits the ones to beat
On the women's side, additions confirmed in the latest announcement are Britain's Jess Fullagar and Italy's Alice Betto.
They will take on the winners of all four WTCS events so far this season – British trio Beth Potter (two wins), Sophie Coldwell and reigning SLT champion Taylor-Brown.
Also in action will be French star Cassandre Beaugrand as well as American trio Taylor Spivey, Katie Zaferes and Summer Rappaport.
The four races which form the 2023 series are London (27 August), Toulouse (3 September), Malibu (30 September) and NEOM in Saudi Arabia (21 October).
Confirmed 2023 Championship Series athletes so far:
Female: Georgia Taylor-Brown (GBR), Cassandre Beaugrand (FRA), Beth Potter (GBR), Sophie Coldwell (GBR), Taylor Spivey (USA), Katie Zaferes (USA), Summer Rappaport (USA), Kate Waugh (GBR), Olivia Mathias (GBR), Fanni Szalai (HUN), Verena Steinhauser (ITA), Miriam Casillas Garcia (ESP), Nicole van der Kaay (NZL), Barbara De Koning (NED), Jess Fullagar (GBR), Alice Betto (ITA).
Male: Jonny Brownlee (GBR), Alex Yee (GBR), Hayden Wilde (NZL), Matt Hauser (AUS), Vincent Luis (FRA), Henri Schoeman (RSA), Kristian Blummenfelt (NOR), Vasco Vilaca (POR), Leo Bergere (FRA), Chase McQueen (USA), Seth Rider (USA), Shachar Sagiv (ISR), Kenji Nener (JPN), Max Stapley (GBR), Emil Holm (DEN), Dan Dixon (GBR), Taylor Reid (NZL), Sergio Baxter Cabrera (ESP), Robert Sanchez Mantecon (ESP), Vitalli Vorontsov (UKR), Adrien Briffod (SUI).