Great Britain's Olympic gold medal-winning stars will be back in action in the UK on September 5 as they take part in Super League Triathlon London.
Alex Yee, Georgia Taylor-Brown, Jonathan Brownlee and Jessica Learmonth delivered sensational displays in the inaugural Triathlon Mixed Relay event in Tokyo, clinching victory for Team GB ahead of USA and France.
Prior to that triumph, Yee and Taylor-Brown had both claimed individual silver medals with exceptional performances at Odaiba Marine Park. The four athletes will now return to racing on home soil in what is set to be an intriguing event at West India Quay in London.
Vicky Holland, who picked up bronze at Rio 2016 and finished 13th in Tokyo, is another British Olympic medallist who will be in the fray for the Series opener, alongside a plethora of triathlon's most elite performers from around the world.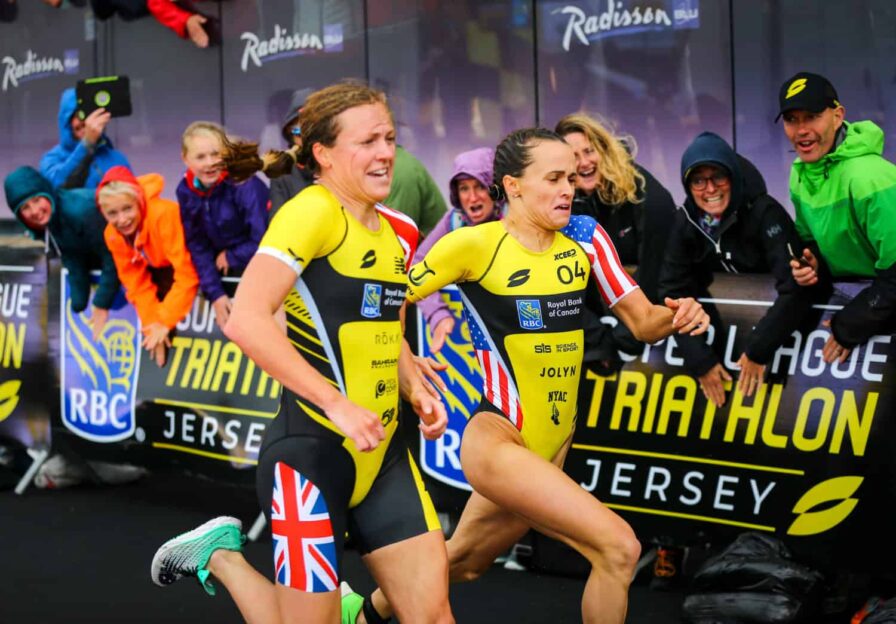 Super League Triathlon London format
The London race is the first in the 2021 Super League Triathlon Championship Series, which sees four events in four weeks throughout September.
Each event features one of Super League Triathlon's unique, fast-paced formats – in London it will be the Triple Mix, which shuffles the traditional swim-bike-run order across three stages.
With each stage including a 300m swim, 4km bike and 1.6km run in varying sequences, Team GB's stars will demonstrate the short-course prowess which earned them their Olympic gold in Japan.
Both the men's and women's races in London will feature fields of 20, with the start lists made up of athletes contracted to the Series as well as a small allocation of Wildcard slots which will be filled closer to the day.
Packed September for SLT
Each event in the Series will be raced on a stadium-like course meaning next month's opener will allow fans to get a close-up view of the Team GB heroes.
The Super League Triathlon Series moves on to Munich the following week, before races in Jersey and Malibu.