Taylor Knibb has enjoyed another terrific triathlon season, with the highlight being a golden August which saw her win the PTO US Open, qualify for the Paris 2024 Olympics AND retain her IRONMAN 70.3 World Championship title.
It was not only a month which saw her claim major big-race glory, it also made possible the one huge remaining date on her 2023 calendar.
In her most recent YouTube video (watch it all on the embed below), the American star talked in depth about those races in Paris and Lahti, with some thoughts on the competition different challenges presented by racing a short-course race and middle-distance event in quick succession.
Paris ticket booked for Knibb
Having raced for Team USA at the Tokyo Olympics in 2021, Knibb had a slightly different experience qualifying in Paris, one she described as a little underwhelming in comparison with the moment she had made the plane for Japan.
"The US qualification criteria was that the first American women in the Top 8 would qualify for Paris, […], I was the first American and I finished fifth, so I have qualified for Paris next year.
"It feels a bit strange, because I qualified two years ago and that was in Yokohama, out of nowhere, it was a very big surprise, I won the race and it was a few weeks out for the Tokyo Olympic Games and it all happened very quickly.
"This year, I did it, then life goes on, and also getting fifth versus getting a podium or the win, it's very anti-climatic in a lot of ways, but I think the most important thing is checking the box and I now have a start in Paris next summer."
Taylor also revealed that it was her fifth in Paris which ultimately made possible her upcoming IRONMAN World Championship bid in Kona.
She explained: "My stipulation was that I had to qualify for Paris in Paris for this to be possible. If I had been in Pontevedra last weekend it would have been too much travel and too much stuff. I needed to qualify for Paris, I checked that box and now I have the time and space to be able to do this."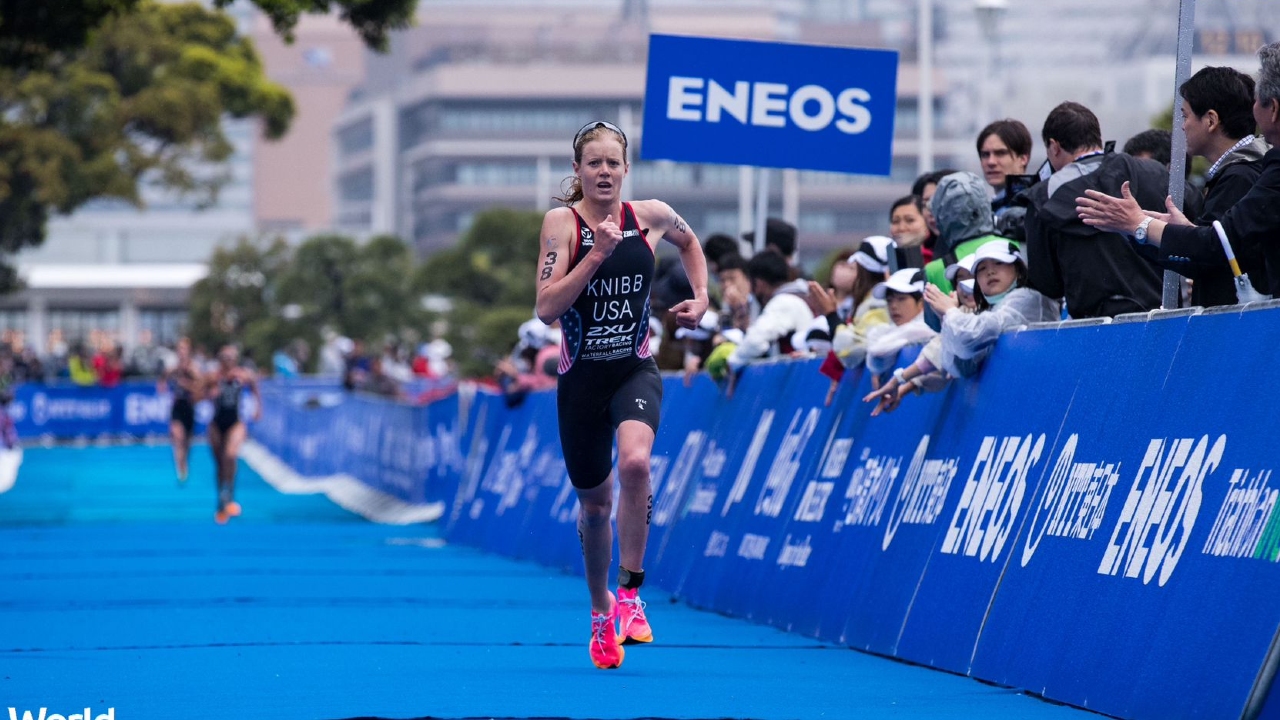 Back-to-back world champion!
From the Test Event, Knibb travelled to Finland to defend her IRONMAN 70.3 World Championship title against a whole host of elite challengers on a demanding course in Lahti.
"That next day, Monday, I headed to Finland. The week was very nice, it was a different vibe from the short course world and I was glad to be back at an IRONMAN event. The race, which was the IRONMAN 70.3 World Championship, was on the Saturday."
"We started on the pontoon and I chose the far left side and I think Lucy Buckingham was on the opposite side. I took it out, just as I normally do and she was on my feet, and at the turn buoy she touched my feet so I kind of pulled aside to let her past, so I think I led for around 500m and she led the rest of the way.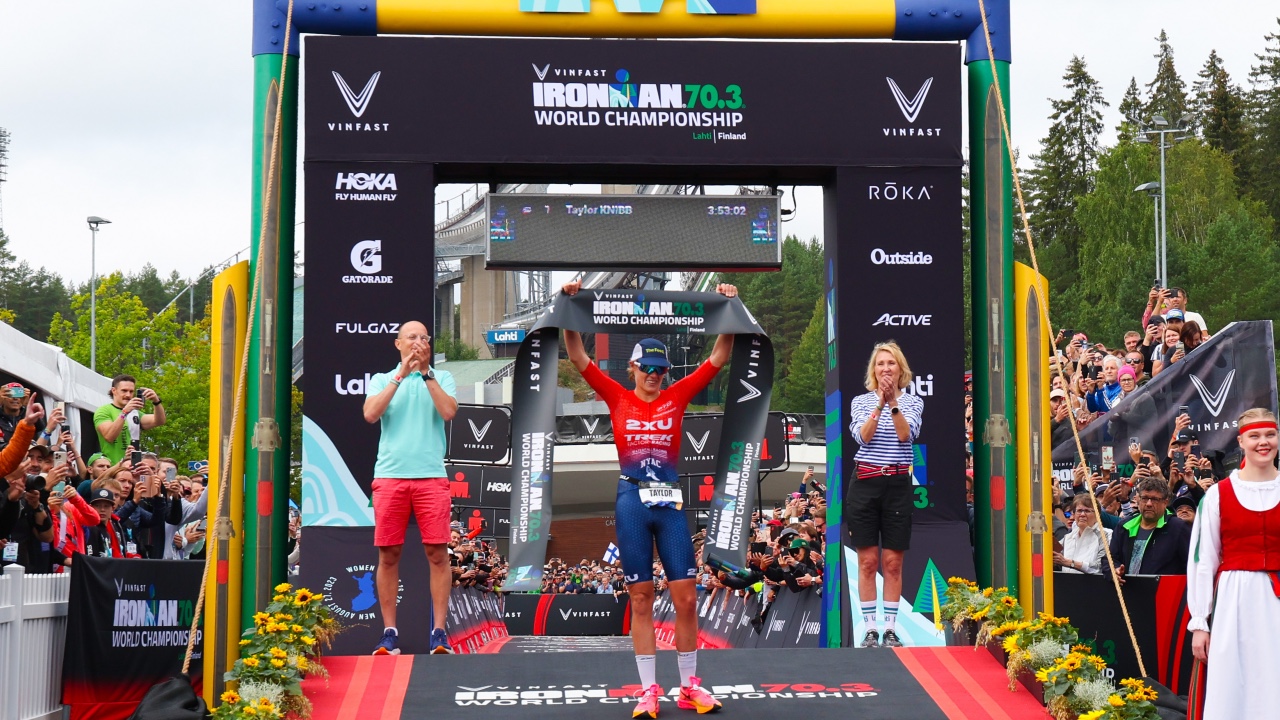 "Out on the bike, I just tried to ride as well as I could and the first hour was very fast, as I think we had a tailwind. Imogen Simmonds was with me for a fair amount of time, which was great, then I came back in with a bit of a gap in T2. The run was a hard course, I don't know if anyone knew but there was a lot of climbing so I didn't know how fast it would be, but it was really great weather and a nice course.
"I think I held the gap on the first lap, then they came back a little as there was a lot of battling behind me. I took a bathroom stop, which I was told was 24 seconds, thanks to whoever timed me! I then made it to the finish line and was very grateful to be done!"