It's three years since the IRONMAN World Championship was held on the Big Island of Hawaii, but athletes across the board have been making up for lost time, with record-breaking across the board and producing incredible performances in a series of stunning races.
On Thursday, Chelsea Sodaro became the female Pro roookie to take the Kona title since Chrissie Wellington on 2007. Her overall time there, 8:33:46, was the second fastest ever.
Saturday's male Pro race saw the first 10 athletes break eight hours, the first four finish inside the previous course record, and the bike (Sam Laidlow) and run (Gustav Iden) course records being rewritten along the way.
Austria's Thomas Frühwirth was also breaking barriers on Thursday, with a new all-time best in the Men's handcycle division.
When you consider that the previous best was set by one of the greatest paratriathletes in history, Jetze Plat, that's a big deal.
Distinguished history
Frühwirth is a long-time rival of the Dutch star, regularly taking silver to Plat in Para-Cycling road and time trial events at Paralympic Games and World Road Championships.
While the Austrian athlete's focus has been in Para-Cycling, he's no newcomer to triathlon either, including previous Hawaii appearances in 2010 and 2013.
He also raced (and won) at the delayed 2021 IRONMAN World Championship, held earlier this year in St George, Utah.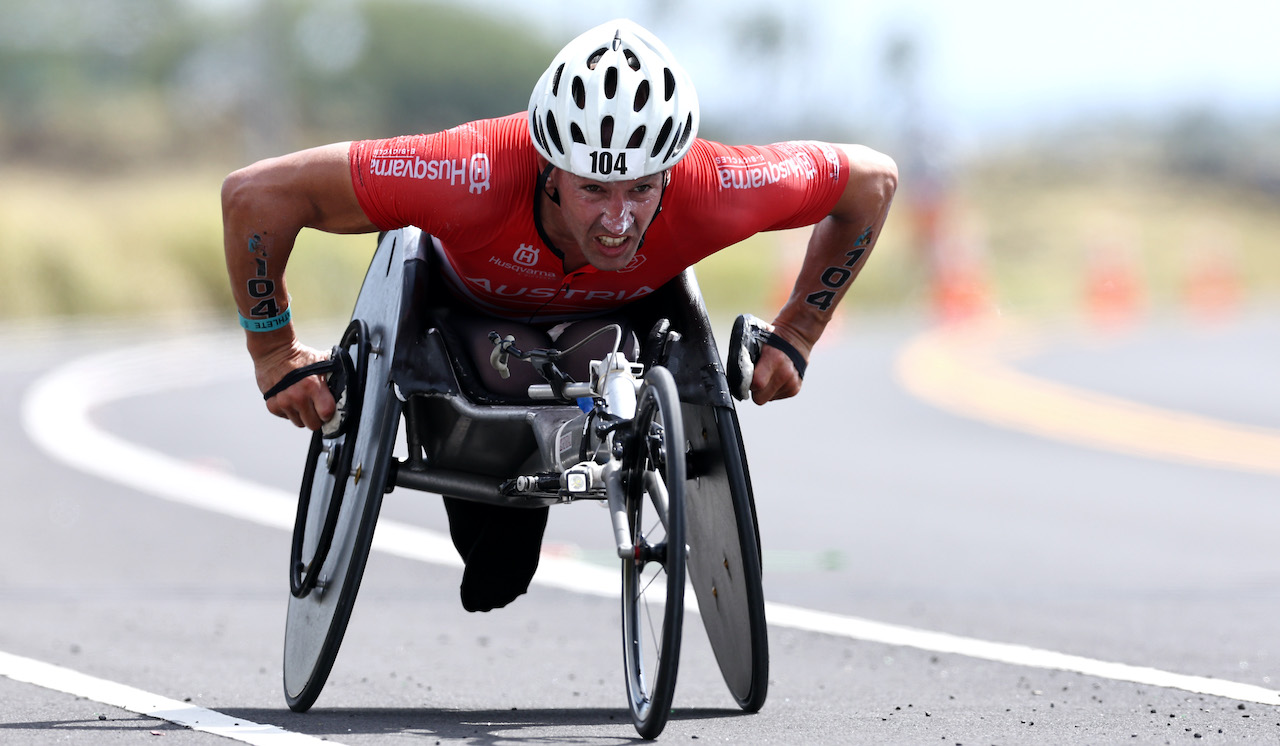 Record breaker
Plat had set the previous record figures when he raced in Hawaii five years ago, completing the 2017 IRONMAN World Championship in a time of 8:41:47. That included splits of 53:14 (swim), 5:25:18 (hand cycle) and 2:19:20 (racing chair).
Racing this week, Frühwirth started his day with a 1:03:01 swim. It was once onto the second discipline however where he really made up ground on those record setting figures. He completed the 112-miles in a blistering 5:01:23.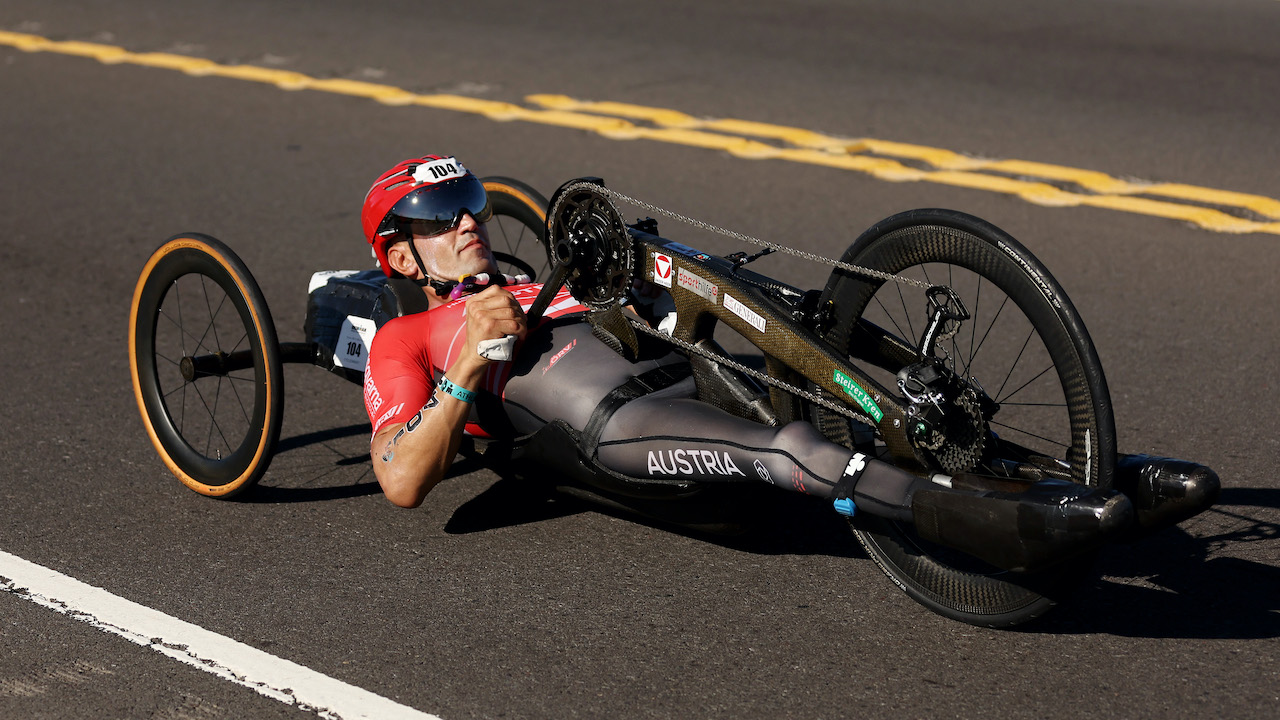 There was no backing off on the run either, with a 2:05:58 push in the racing wheelchair putting the current men's handcyle record into another dimension. His finishing time of 8:15:39 slashed more than 26 minutes from the figures set by Jetze Plat. Stunning, and well inside his pre-race target of 8:30.
The Dutchman was, quite rightly, incredibly impressed: