"Probably the standout performance of the day" was the verdict of Mark Buckingham in his assessment of the second place finish from Portugal's Vasco Vilaça at Super League Triathlon Munich on Sunday.
11th just a week earlier over the Triple Mix format in London (when he had to ride Georgia Taylor-Brown's bike after an issue with his own), the 2020 World Triathlon Championship silver medallist was on top form in Germany. At the head of affairs all day, he finished strongly on the run to push London winner, Hayden Wilde, down into bronze medal position as Matt Hauser took the top spot.
I spoke to Vasco shortly after that result, and he told me that the London experience was a key driver in his success this past weekend.
Favourite format
"I'd say from all the formats, this would be my favourite. Not only because it went well today, but it's like 'triathlon triathlon', in the right order, and you really have to have the endurance throughout the whole race. It's only small distances in each swim, bike and run, but we never stop, and so going into the second and third round you really start getting tired.
"I kind of just took everything that I could learn from the race in London that didn't really go so well, and try to prepare myself in the best way possible in the week between, to perform as well as I could today. It turned out ok I'd say, very happy."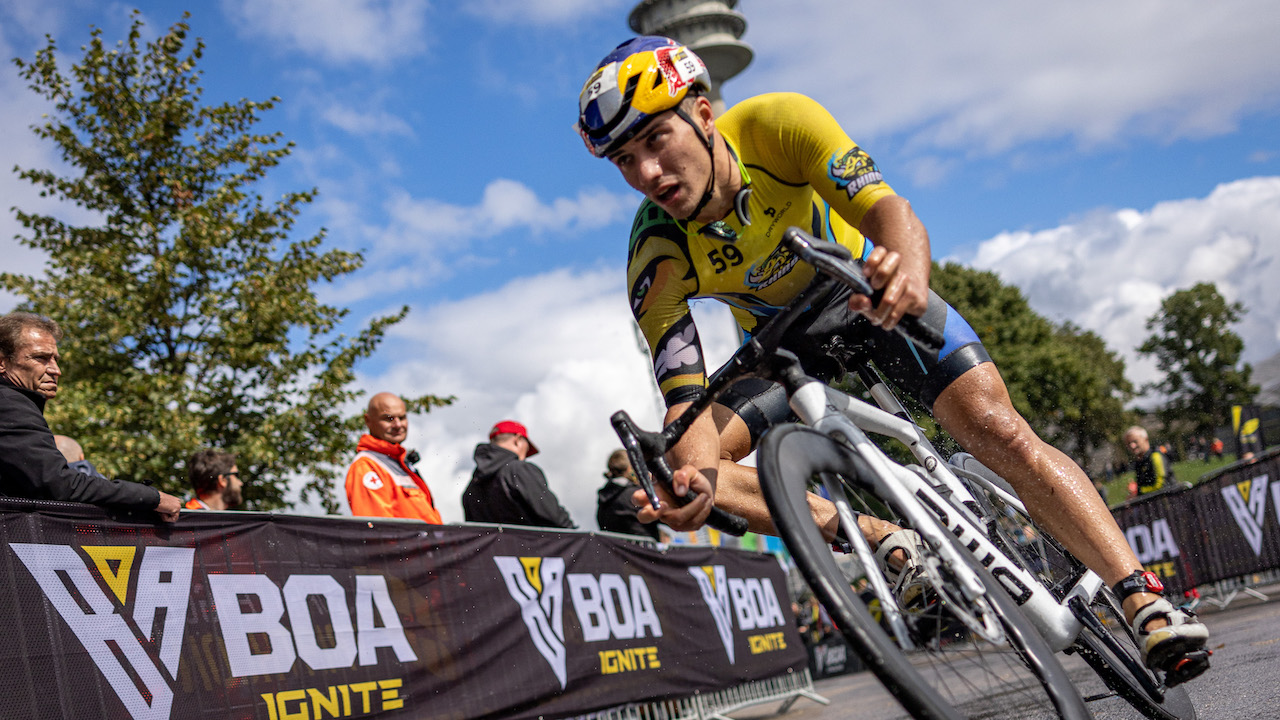 Never being far from the front – indeed, often leading the way on the bike – was central to his strategy and success, as he explained:
"I believe in Super League it really shows who the best triathlete is, because if you have a weak spot or weak point where you get left behind, it's really hard to catch up again, almost impossible I would say.
"The Enduro is really about keeping in front, that's what I learned from last weekend. I had a few mistakes there that I made, got dropped behind, and never could catch up again. It was about planning ahead really well, not making any mistakes, keeping in front and trying to control as much as I could throughout the race."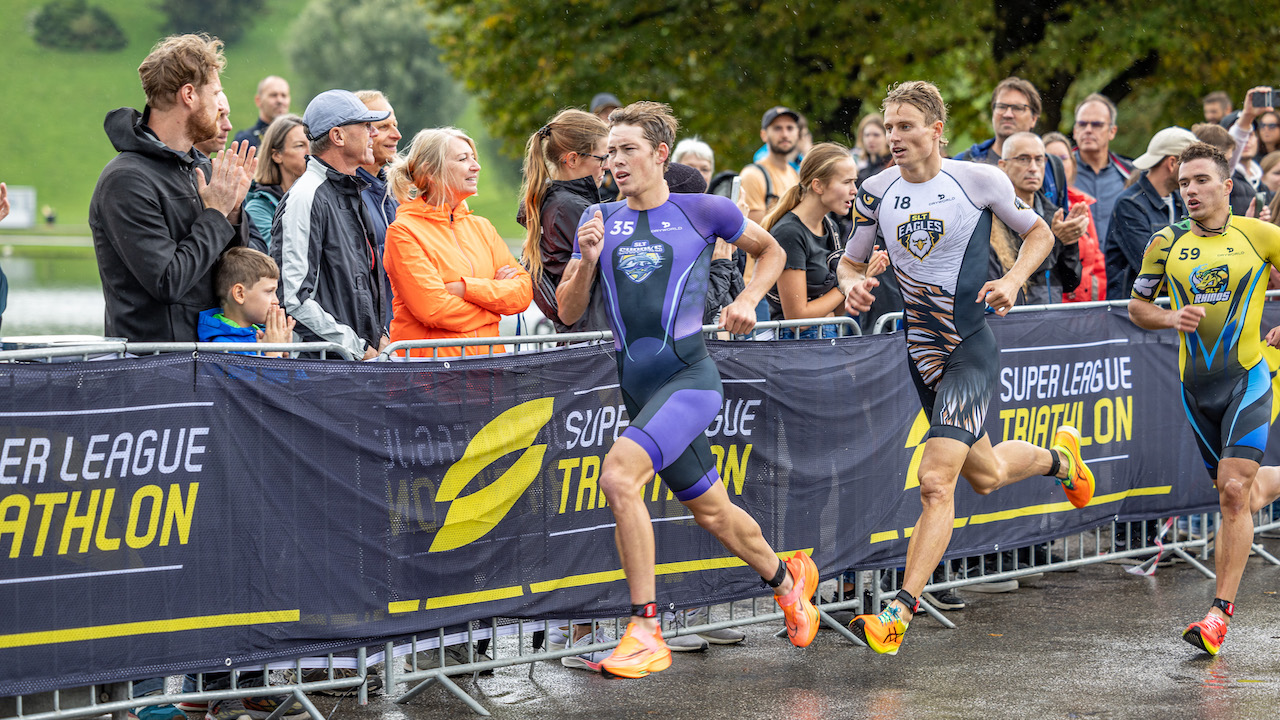 Under pressure
From the outside looking in, small mistakes are easy to spot. While the 'armchair Quarterback' role is a simple one, how difficult is it to actually apply within the race, when the pressure is on and there are nine back-to-back disciplines to optimise, and keep yourself in the race for as long as possible?
"Yes, many times the problem is when you make a mistake and get left behind. You get a couple of seconds behind or miss the front group, and then you can get so stressed trying to catch up that you kind of forget about some of those details and then lose even more time as it pressures you into making mistakes.
"So staying in front and being in control, that means like trying to control the rhythm, so you don't kill yourself too early, and have the energy to think through when you are on the run, like 'ok, I'm going to go swimming now, when do I put the goggles on, the cap on, who are the good swimmers around me so I can take their feet'.
"Being in Super League it's a lot about being able to control – although though your heart rate is almost 200 beats per minute throughout the whole race! – under pressure, being able to think through the details."
Now up to fifth in the Super League Triathlon Championship Series points standings, don't be surprised if Vilaça is challenging for the overall podium at the end of October.