After an extensive weekend preview on Thursday, how did the weekend racing pan out? Let's get to it with the weekend roundup…
INTERNATIONAL RACES
The Huelva ETU Triathlon European Cup in Spain saw some strong results from a British perspective, headlined by a big win for Barclay Izzard, backed up with third place for Ben Dijkstra. I've put together an extended report on that one (HERE), which also includes link to the full live broadcast which you can (re)watch if you want. Just a shame we didn't find out in advance that it was available to watch live!
Couldn't think of a better way to start the season. 1st out in Huelva 🥇 pic.twitter.com/fU2tyqHeUJ

— Barclay Izzard (@barclay_izzard) March 24, 2019
Over in Bali, Indonesia athletes were in search of the 'Golden tickets' to the Super League Triathlon Championship series.
Coveted Golden Tickets to the 2019 Championship Season were up for grabs, and the Pro field took racing to another level. Check out all the adrenaline pumping action of the BCA Super League Bali right here! #ROADTOSUPERLEAGUE #SLTBali #Qualifier #Series #Triathlon pic.twitter.com/yZSNoHnNUv

— Super League Triathlon (@SuperLeagueTri) March 25, 2019
Ryan Fisher (AUS) and Sandra Dodet (FRA) dominated, winning on both days over the Equalizer and Enduro formats. The competition to get one of the top three automatic places was tough, reflected by reigning ETU Triathlon European Champion, Pierre Le Corre (FRA), just missing out in fourth. Oliver Turner (JEY) ended up 12th, with Connor Henderson (GBR) 17th.
🏆 GOLDEN TICKETS – MEN 🏆

Here are your newest entrants into the 2019 Championship Season! @RyanFisher20 was untouchable over the weekend, while the rising French duo of @RaphaelAurelien and @AnthonyPUJADES secure theirs after spectacular performances of their own. pic.twitter.com/ebdG3YqB2b

— Super League Triathlon (@SuperLeagueTri) March 25, 2019
Results summary from Bali is here: MEN | WOMEN.
🏆 GOLDEN TICKETS – WOMEN 🏆

Presenting your qualifiers for the 2019 Championship Season! @SandraDodet's superb racing tactics over the weekend won her the title, while @danidefrancesco and world duathlete champion @FlickSheedyRyan edges out the competition for the last ticket! pic.twitter.com/VtHl9DvZyp

— Super League Triathlon (@SuperLeagueTri) March 25, 2019
The two M-Dot races were IRONMAN 70.3 Taiwan (won by Bradley Weiss (RSA) and Sarah Crowley (AUS)), and IRONMAN 70.3 Davao, Philippines (won by Markus Rolli (GER) and Radka Kahlefeldt (CZE)).  Results: Taiwan | Davao.
Brits Keith Murray (40-44) and Matt Ryley (50-54) both took second place Age-Group finishes in Taiwan. In Davao, Thomas Elliott (1st, 35-39), Benjamin Crookenden (2nd, 40-44) and Thomas McInnes (1st, 55-59) added further British Age-Group podiums.
The first edition of Powerman Greece was won by Seppe Odeyn (BEL) and Melanie Maurer (SUI).
DOMESTIC RACING
We highlighted two names in the preview racing at the Clumber Park Duathlon on Saturday – Will Clarke and Ruth Purbrook – and no surprise at all to see that they both won in convincing style.
https://www.instagram.com/p/BvWzAnaDvGx/
Full results HERE from the event which was also an Age-Group qualifier for the 2020 ITU Duathlon World Champs.
https://www.instagram.com/p/BvZW8EUDUEJ/
Other run-bike-run events around the UK included: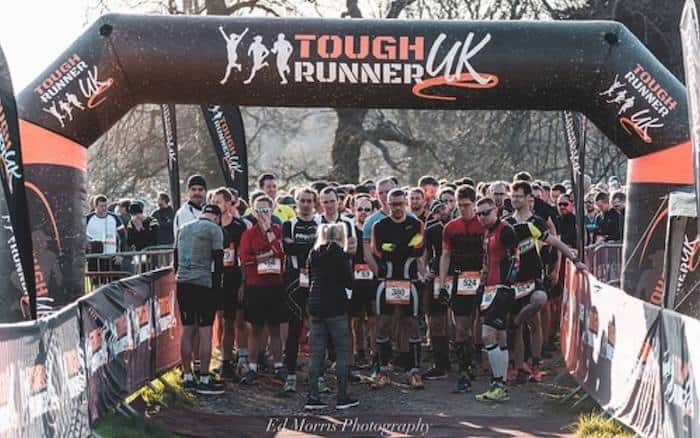 Portsmouth Duathlon Series – RESULTS – Chris Roxburgh and Kelly Stokes leading the way there.
Sun City Duathlon – RESULTS TBC
Carlisle Duathlon – RESULTS – David Thompson (Rock 2 Roll CC) the men's winner, with Amanda Ingram (Tri Lakeland) just eight seconds ahead of Nicola King (Eden Valley Tri Club) in a close women's race, Amanda regaining the lead on the second run.
Staunton Harold Duathlon – RESULTS
The start if the season always features a few Aquathlon events. This past weekend we had the Black Country Triathlon Aquathlon in Wombourne, where in the Adults race Nigel Gaskin took a clear win ahead of home club athlete, Oliver Evans. Hannah Dodwell (RAF Triathlon) won a very close women's race, the top four athletes finishing within 30 seconds.
Second place there was Ceris Styler, better known in her junior and initial senior years under her maiden name of Ceris Gilfillan, an Elite British triathlete who went on to significant success in cycling, including British Champion in both Road Race and Time Trial and raced at the Sydney 2000 Olympic Games. Great to see her still out there racing!
https://www.instagram.com/p/BvZ1jguDpRW/
As for Nigel, that's his third overall swim-run win of the season, having also one the first two rounds of the Tewkesbury Triathlon Club Aquathlon Series. Full results from the event, including the junior races, HERE.
Also on the 'splash and dash' schedule was the London Fields Aquathlon (results HERE), won by Ross Jarvis and Jessica Thorpe.
And for something a little different… it was the annual Red Bull Neptune Steps event on Saturday at Maryhill Locks, Glasgow. Plenty of triathletes racing at that one too! Check out the full report on that one HERE!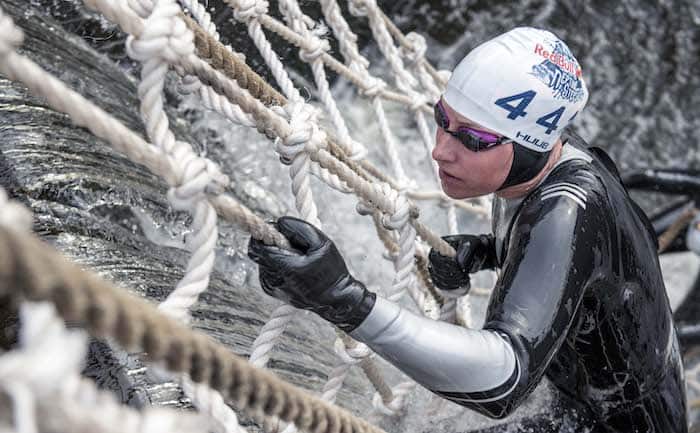 It's still busy in the running world too, and after winning the F3 Events 20-mile race at Dorney Lake last week (HERE), Natalie Lawrence (nee Barnard) won again over the same distance, this time at the Oakley 20. She's preparing for the upcoming Manchester Marathon. Results HERE.
2 weeks; 2 wins: 2x 20mile races this time was @BedfordHarriers Oakley20 with a rather "undulating" course but beautiful day for it! Happy to take the title for the 2nd week ahead of my new focus Manc Marathon @profeetcustom @UKRunChat #running #mumof4 pic.twitter.com/QUZnpXlBxX

— Natalie Lawrence (Barnard) (@nataliebarnard1) March 24, 2019