A first edition of the World Triathlon Cup Tangier will take place this weekend, as the city in the North of Morocco hosts the first world cup on African soil since the World Triathlon Cup Cape Town in 2019.
With valuable points, prize money and some winter sun on offer, a number of high-profile names have made the trip over the Mediterranean following the WTCS Finals in Pontevedra, with a couple of other surprises on the start list.
Start time and how to follow live
The elite women will race first in Tangier, with the gun set to go off at 11:00 local time on Sunday October 1. This corresponds to 11:00 UK time, 12:00 CET time and 06:00 on the East Coast (03:00 PST). 
For the men, racing will kick off at 13:30 local time on Sunday, which is 13:30 UK time, 14:30 CET time and 08:30 on the East Coast (05:30 PST).
All the action will be available to watch live via Triathlonlive.tv
Elite Women racing in Tangier
In the women's race, German duo Lisa Tertsch and Marlene Gomez-Goggel are the top-ranked entrants, with Tertsch most recently finishing her WTCS campaign with a fine fourth-place finish in Pontevedra to secure qualification to the Olympic team for Paris.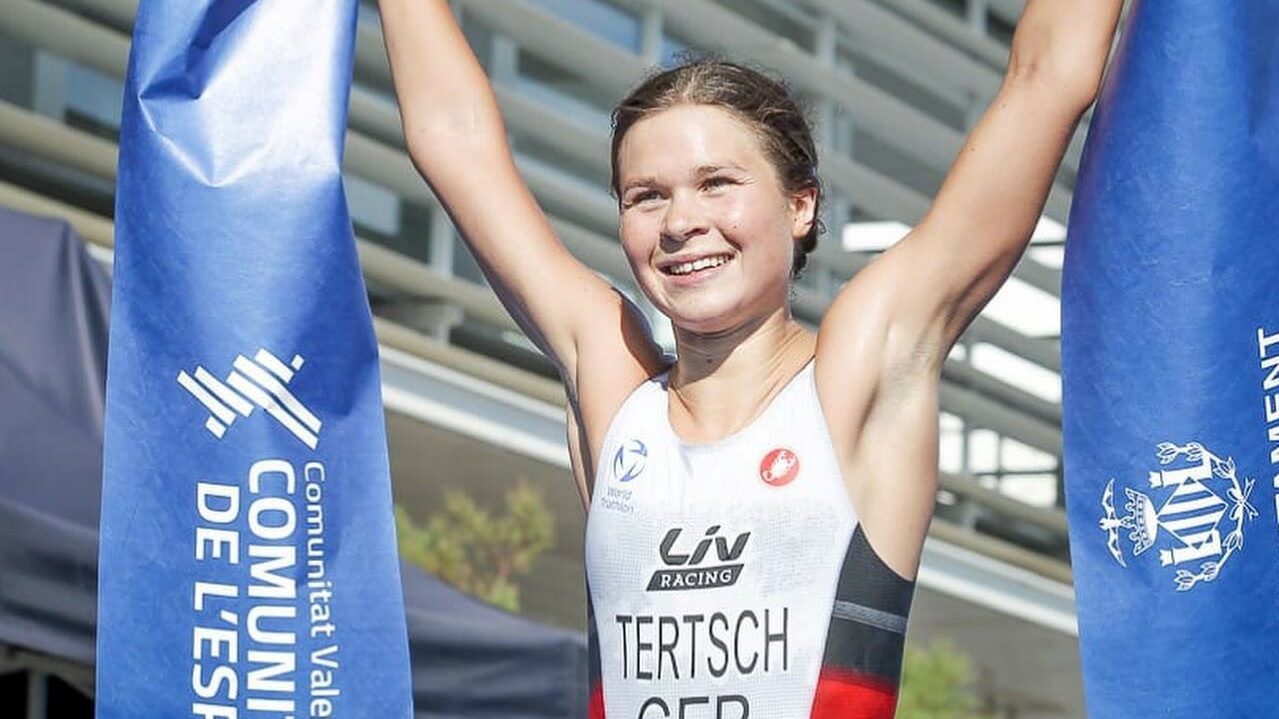 Gomez-Goggel, who didn't have her best day in Pontevedra, is coming into the race of the back of two consecutive World Triathlon Cup podiums in September, where she finished third in both Valencia and Karlovy Vary.
Elsewhere on the start list, Dutch star Rachel Klamer is likely to pose a threat, especially considering her run form looks to be back at its best. In Pontevedra, the World #23 made an impressive charge over the 10km run to pick up fifth and was also second two weeks earlier at the World Triathlon Cup Karlovy Vary
Zsanett Kuttor-Bragmayer is one of the best swim-bikers in the game and the Hungarian will hope to put her mark on the race early on. Another athlete racing with some serious bike pedigree is Solveig Lovseth, with the Norwegian making the trip over after a difficult last six weeks of racing.
Finally, Great Britain's Vicky Holland will make her return to a start line after childbirth. The Rio Olympic bronze medalist, who also won the world championship title in 2018, has a strong field to test herself against in Morocco.
Elite Men racing in Tangier
Off the back of his best ever WTCS season, which included a win in Sunderland and an excellent third-place finish at the WTCS Finals, Frenchman Pierre Le Corre looks to be the man to beat in Morocco.
A strong contingent of other Europeans, including Le Corre's France team-mate Tom Richard, German powerhouse Jonas Schomburg and Dutch veteran Richard Murray will all have their eyes on the podium however, as will young star Ricardo Batista of Portugal.
Tyler Mislawchuk has one of the best resumes in the field, and after a consistent year on the WTCS circuit plus a podium at the World Triathlon Cup in Huatulco, could be well placed to prosper again in Tangier.
Moroccan Jawad Abdemoula, who has struggled this year after a breakthrough season in 2022, will hope to give the home crowds something to cheer for as the former firefighter, who last finished on a top-tier podium at the World Triathlon Cup Vina del Mar last November, looks to give his Olympic ranking a boost.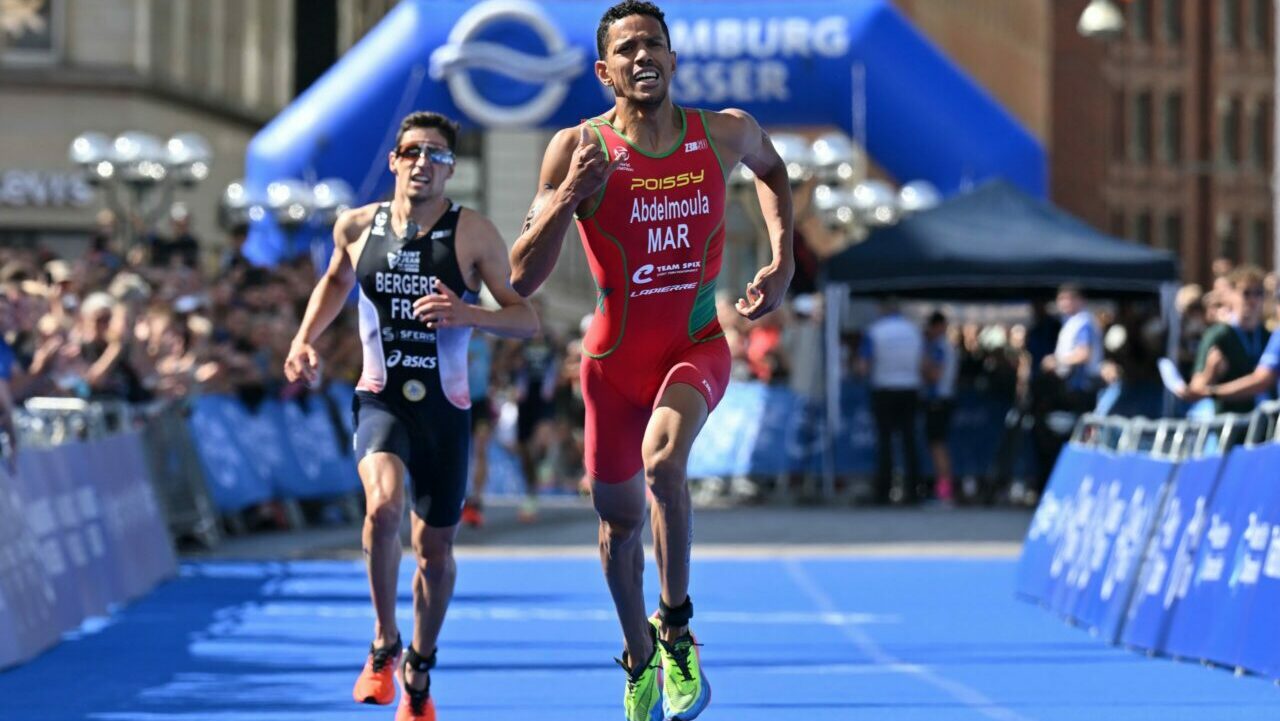 Finally, Norwegian Vetle Bergsvik Thorn, coming off the back of a strong 13th-place showing in Pontevedra, will look to pick up another World Cup podium after snagging third in front of his home town in Bergen last summer. Chasing Olympic qualification, the World #45 needs a good race here.