Round Six of the 2017 ITU World Triathlon Series: Edmonton
The first of two back-to-back World Triathlon Series races in Canada start on Saturday, with WTS Edmonton, before the series swiftly moves on to Montreal. Who is racing, what is the course and who is likely to win?
Blair Cartmell (www.newtriathlon.com) is back with his regular preview and predictions feature, looking ahead to this weekend's World Triathlon Edmonton.
---
ITU World Triathlon Edmonton – 29th July 2017
Blair Cartmell previews and predicts…
We are heading into the business end of the season and into a double header of WTS races here in Edmonton and then in Montreal next weekend. Presumably most of the athletes who are racing this weekend will take the opportunity to race again in a weeks time. There are however many athletes who have chosen to skip this trip and focus on a block of training in the lead up to the WTS finale in Rotterdam.
Edmonton has a rich history of hosting events and I was lucky enough to be a spectator watching the World Championships way back in 2001 when Peter Robertson and Siri Lindley won. It held the World Championships again in 2014 and I was there as a coach last year. The local community really do get behind the race.
With most of the athletes having travelled over from Europe, recovering from the long journey and associated jet lag is key and hopefully athletes don't pick up illness en route.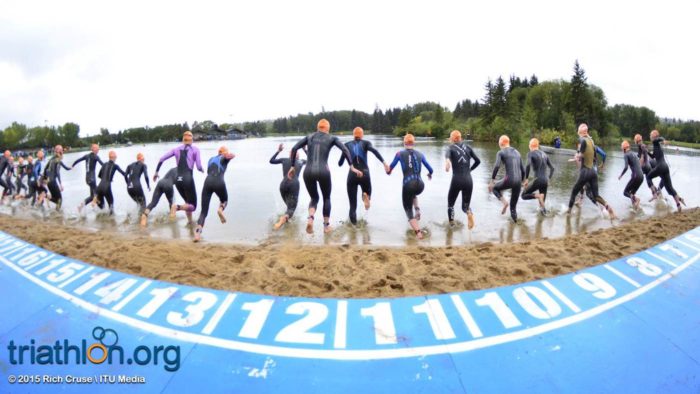 The Course
Not the most demanding sprint course on the WTS circuit but still has the potential for a breakaway which happened last year in both races. As the race has been moved earlier this year there should be no problems with the cold as was the case last year. The weather forecast looks good- 25 degrees and dry.
Swim – 1-lap swim in the lake that takes athletes around an island. Positioning in the past has been crucial on the start line in order to get to the first buoy in a good position. The start is a beach run in. Likely to be a wetsuit swim as water temperature is currently 19 degrees.
Bike – 6-lap course that has been changed slightly from last year. Looks to be slightly more technical at the far end of the course than last year. Fast wide open roads.
Run – 3-lap fast out-and-back course which is slightly uphill on the way out, resulting in a fast finish.
Women's Preview
Not surprisingly, it is a slightly smaller line up with 33 in total. No British athletes have decided to travel out for this trip.
Flora Duffy will start as favourite and will be going for her fourth WTS win in a row this season. However, as it is a sprint she will not have it all her own way but she will take confidence from winning her first WTS sprint victory in Hamburg. I think we will still see the same tactics of trying to get in a small break away or solo ride away from everyone. The way she is running she only needs 15-20 seconds to be safe for victory.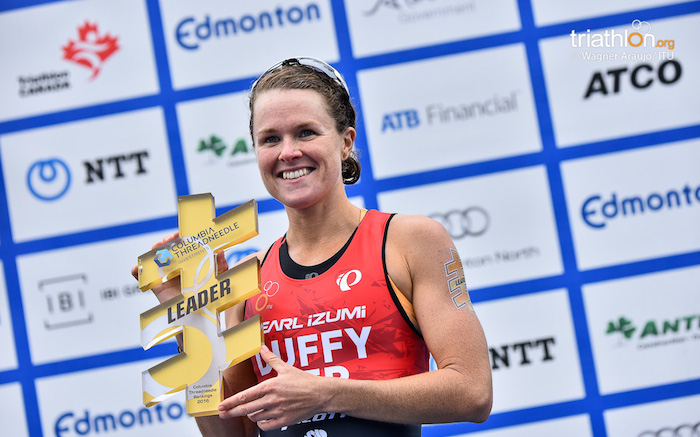 One athlete she will be wary of will be Katie Zaferes. If it hadn't been for a poor T2 in Hamburg, she would likely have finished on the podium. She can swim right at the front so could be company for Duffy. Other athletes that could form a break away out of the water include Carolina Routier, Vittoria Lopes of Brazil and last years winner Summer Cook, but whether they can hold Duffy's wheel is another matter.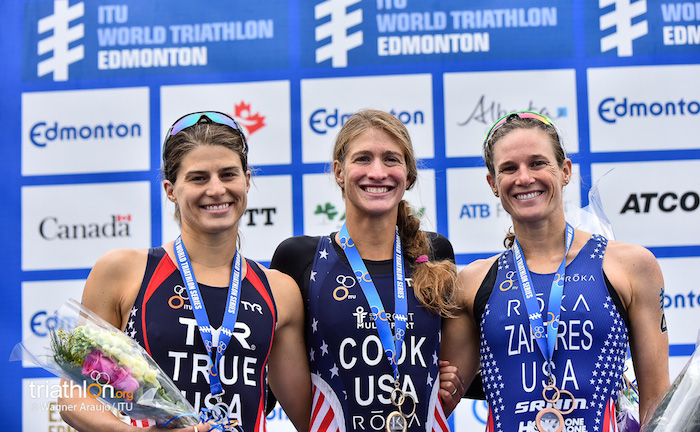 There have been other athletes who have been showing promise this year and they include Jolanda Annen, Claire Michel and Taylor Spivey. I will be watching closely the exciting prospect of Taylor Knibb, the current World Junior Champion but has struggled slightly this year in the jump up to senior racing.
Women's Podium Prediction
Flora Duffy
Katie Zaferes
Jolanda Annen
Men's Preview
50 men take to the start line. It is a very good line up with very few of the big names missing. Mario Mola will come in confident off the back of his dominant win in Hamburg. Second here last year, he will be hard to beat again.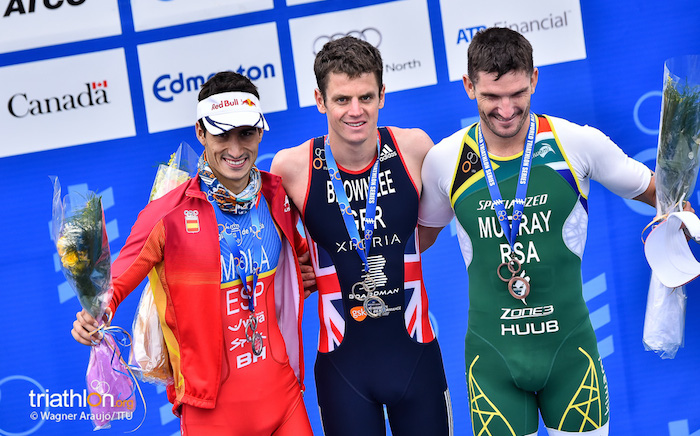 Could we see a repeat of last year when Jonny Brownlee made a race winning move with Richard Varga and Aaron Royle on the bike? They only had 10 seconds starting the run but it was enough for Jonny to secure the win. Jonny does come into this race low on racing and a slight unknown after withdrawing from Hamburg with Illness. But, if he is racing, never write off a Brownlee!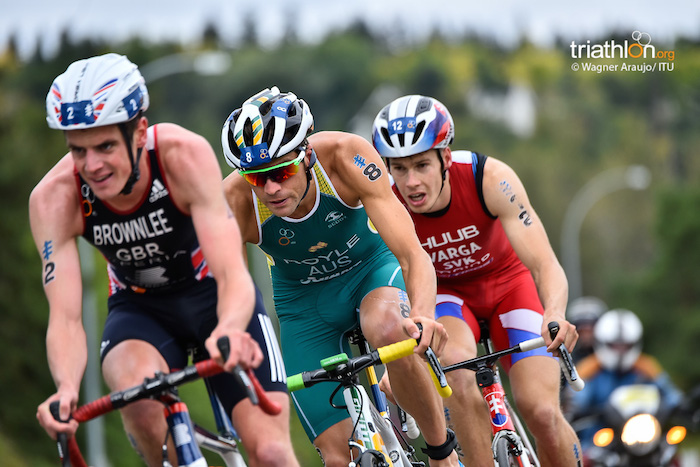 Jacob Birtwhislte showed his blistering run speed in the final 800m in Hamburg to go from 6th to 2nd. With a fast downhill finish we could see the same at the weekend if he is in the hunt for a podium.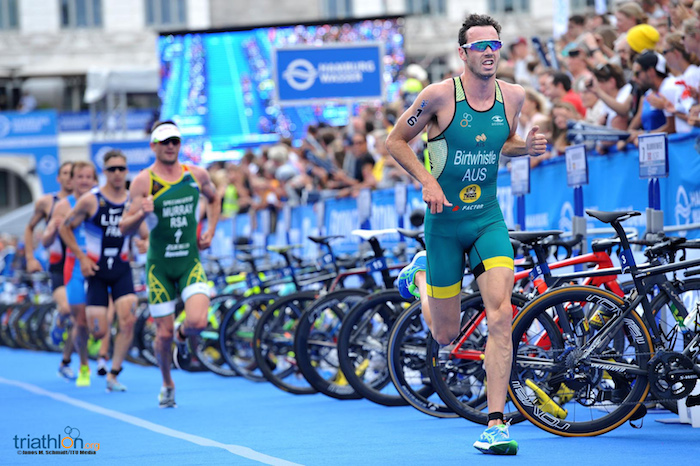 It will certainly be a fast and exciting race and you will most likely be able to throw a blanket over the top six athletes. Javier Gomez was really impressive in Hamburg but just lacked the speed in the final kilometre. I feel Vincent Luis is getting more confident with every race and Richard Murray will be dangerous if he has fully recovered from illness.
The rest of the British athletes include Grant Sheldon and Gordon Benson. Grant had a breakthrough WTS performance on this course last year where he was fourth but so far this year has been inconsistent and hasn't raced since Leeds where he DNF'd. Gordon will also be looking to improve on his performance in Hamburg although the issue with his broken bike beforehand would not have helped.
As always with sprint racing, the small details will count. You can't afford to give away time in T2 if you want to get on the podium. The best always find a way to get to the front and control the race in the final 1km of the bike.
Men's Podium Prediction
Mario Mola
Jonny Brownlee
Jacob Birtwhistle