Saturday's World Triathlon Para Series Montreal was the third of just four 2023 events in the top tier of Elite Paratriathlon racing. With Paris 2024 Paralympic Games qualifying points now open from 1st July, the pressure is on for the best athletes in the world of paratriathlon.
It's also a busy schedule, with the event falling exactly a week prior to the second edition of WTPS Swansea, which takes place this coming Saturday, 15 July, closely followed by the Paris Test Event and Pontevedra World Championships.
As you would expect, plenty of top names and Tokyo 2020 Paralympic medallists featured strongly.
Stefan Daniel wins a home thriller
Bronze in Tokyo and silver in Rio, Canada's Stefan Daniel took another victory in what was a very close race in the men's PTS5 division. With just 18 seconds separating the podium finishers, Daniel – himself an incredible runner – held off the even faster finishing Chris Hammer (USA) by 13 seconds, who in turn needed his 16:12 run split to take silver, just five seconds ahead of Ronan Cordeiro (BRA).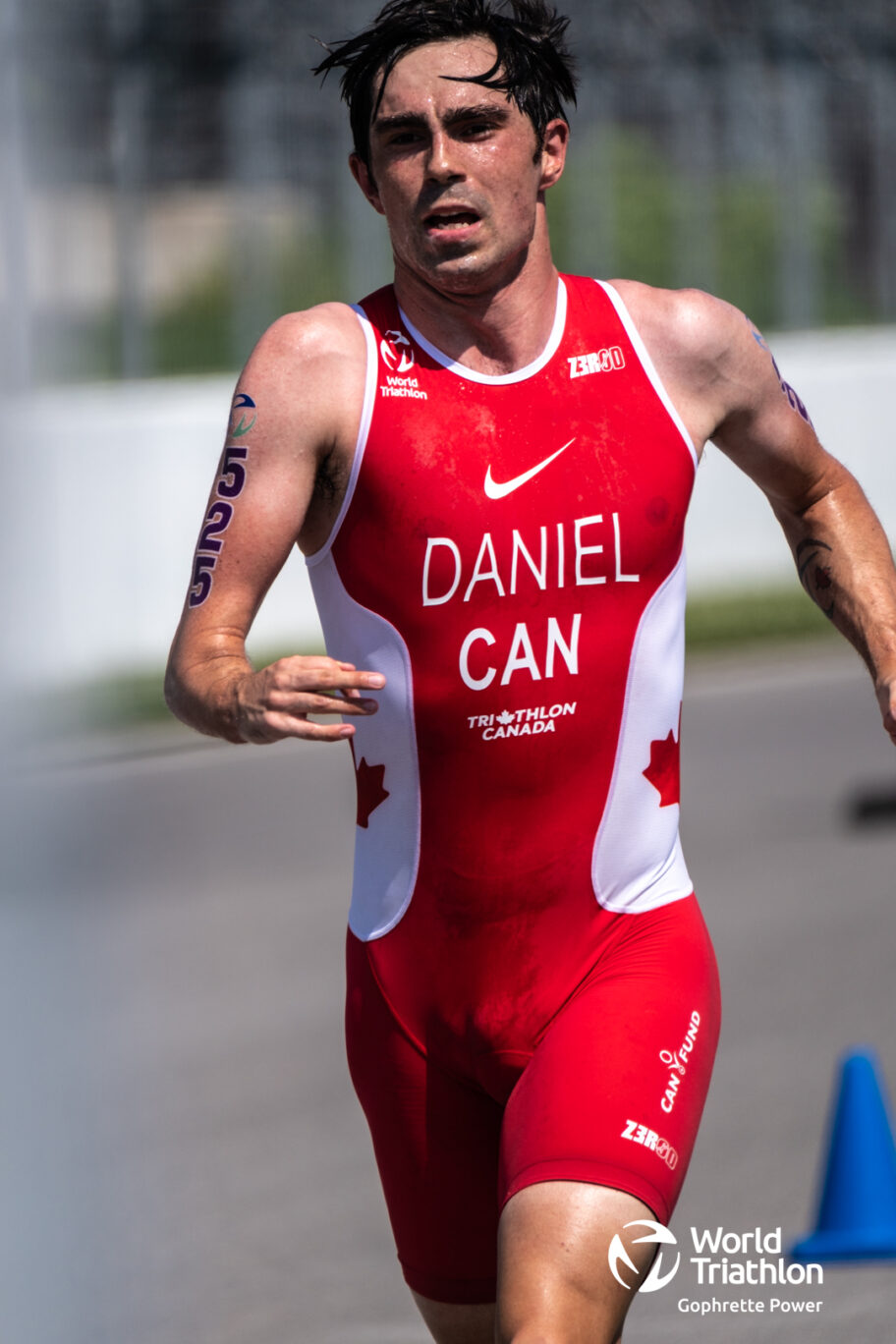 Impressive racing – and just what will be needed next year to challenge Germany's double Paralympic Games champion, Martin Schulz.
Norman bests Steadman
In another 'Frenemies' clash, it was Grace Norman (USA) who came out on top in the women's PTS5 category, running clear of Great Britain's Lauren Steadman, who beat her to gold in Tokyo last year. That was only Lauren's second race since Tokyo – Grace also taking honours three weeks ago in Besancon – and they will meet again in Wales next week.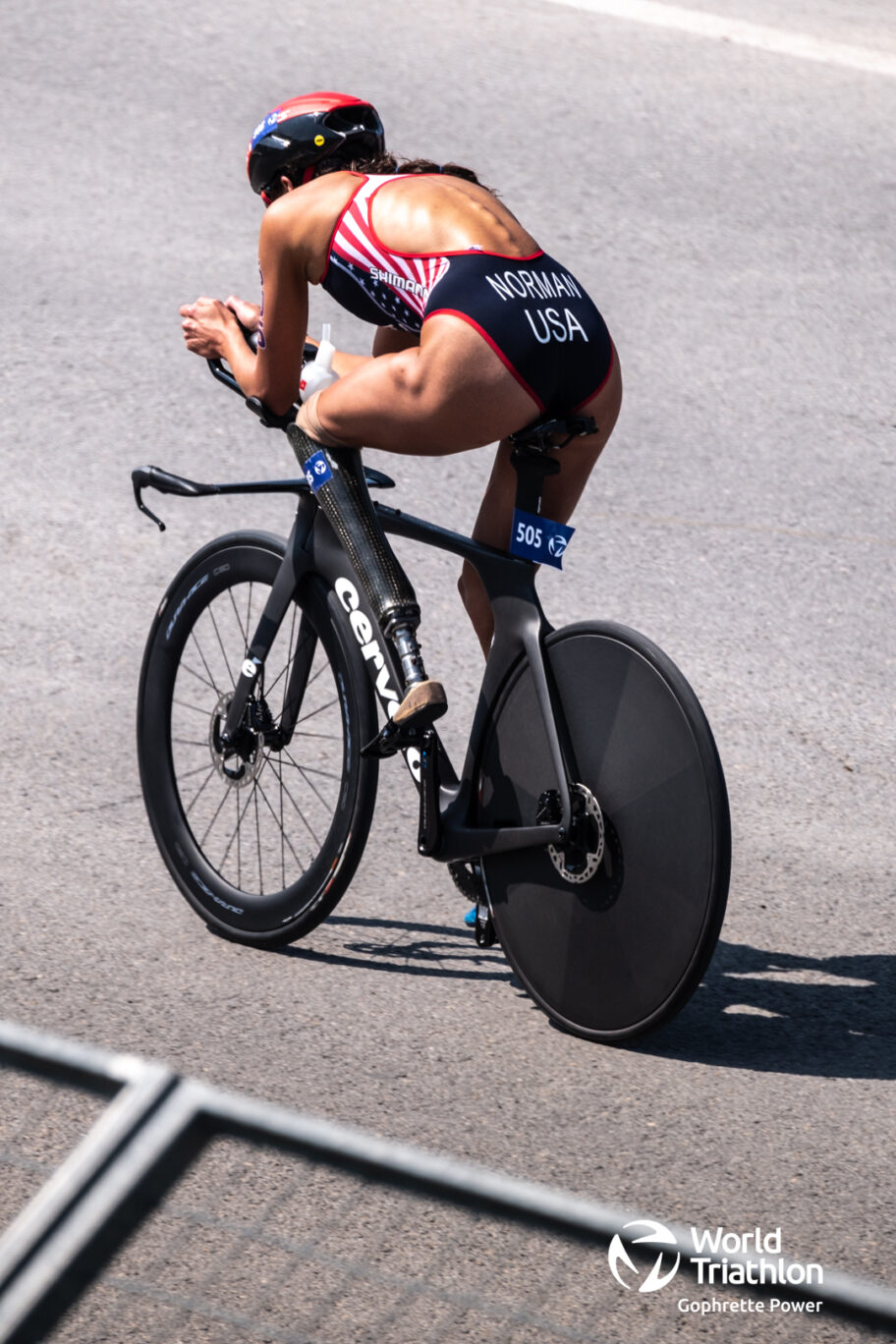 That race will have even more focus, as Claire Cashmore – a comfortable winner at the A Coruna Para Cup last week – will also return the Wales (where she won last year), meaning that the full Tokyo podium will line-up again. That should be a highlight of the day, with all three having beaten each other at various points, as they have dominated all of the major events between them for many years now.
Stars dominate
Some of the other winners in Montreal included Alexis Hanquinquaint (FRA), Susanna Rodriguez (ESP) and Lauren Parker (AUS). They have been the dominant athletes in M-PTS3, F-PTVI and F-PTWC respectively in recent years, so no major surprises there.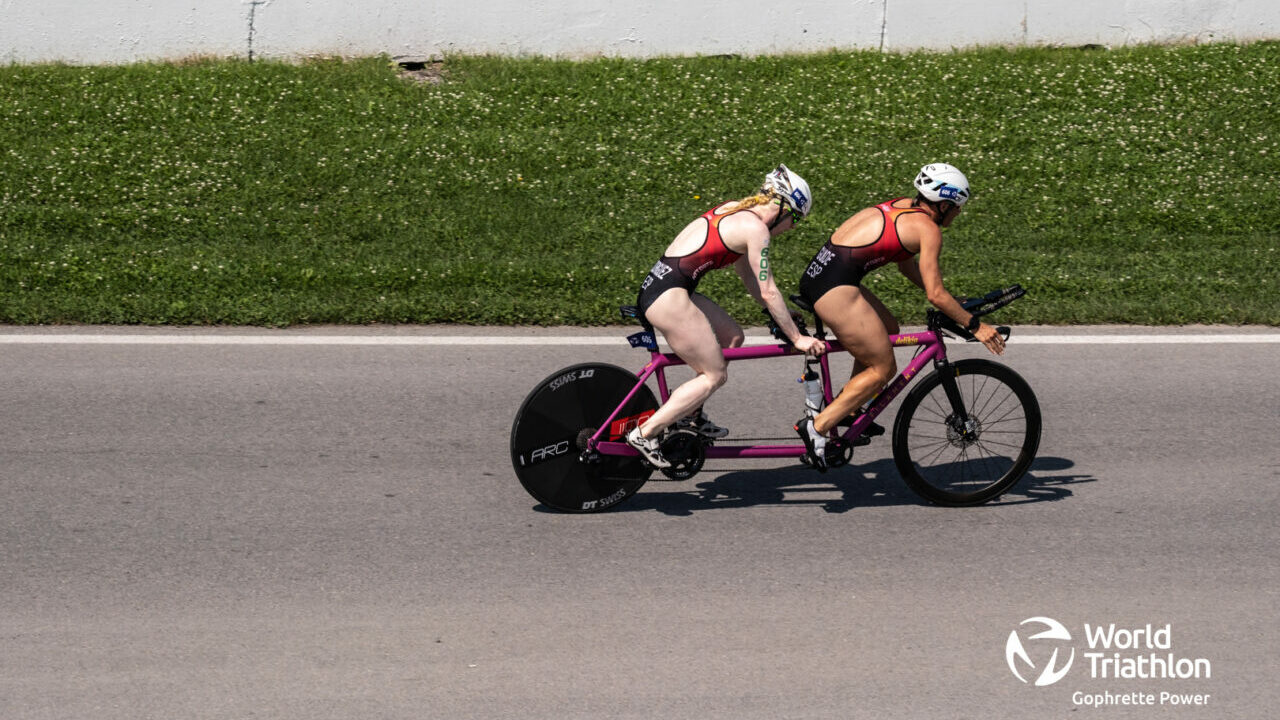 Since that incredible finish at Tokyo 2020 when Kendall Gretsch (USA) overtook Lauren Parker in the final five metres of the PTWC race, the Aussie has had the upper hand over her U.S. rival. Lauren will race again next week in Swansea – and, we believe, follow-up a day later in IRONMAN 70.3 Swansea too!
Oscar Kelly on the rise
The men's PTVI category was evidence of the continued progress of young Brit, Oscar Kelly. He took a close second to Spain's Paralympic Games silver medallist, Héctor Catalá Laparra.
They will now head to Swansea – and will be joined by Dave Ellis, two strong French athletes in Thibaut Rigaudeau and Antoine Perel, plus Sam Harding (AUS) and several other seriously strong contenders. Mark that one down as a potential highlight for next week in Wales.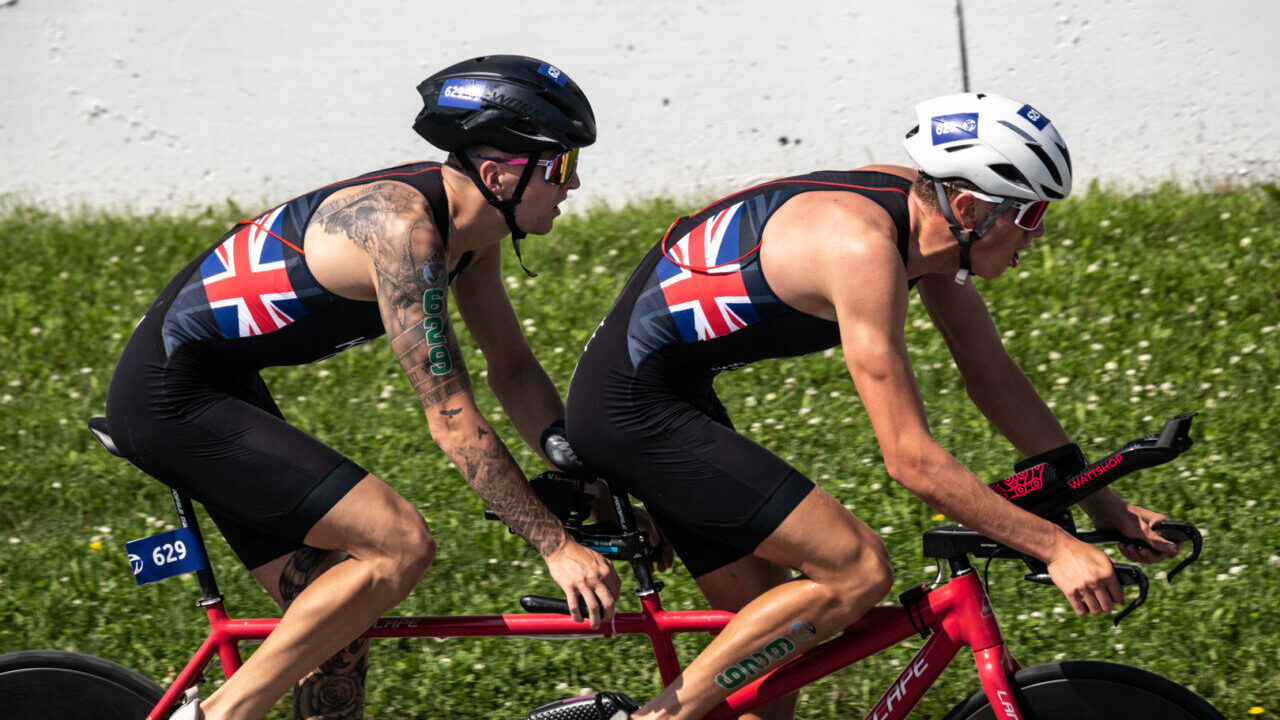 The full podium results across all categories follow below.
World Triathlon Para Series Montreal 2023 results
Saturday 8 July 2023 – 750m / 20km / 5km
Gilles Villeneuve Circuit, Montreal, Canada
PTWC
Men
1. Howie Sandborn (USA) – 1:01:00
2. Nic Beveridge (AUS) – 1:02:15
3. Jumpei Kimura (JPN) – 1:03:02
Women
1. Lauren Parker (AUS) – 1:03:32
2. Kendall Gretsch (USA) – 1:06:11
3. Jessica Ferreira (BRA) – 1:06:31
PTVI
Men
1. Hector Catala Laparra (ESP) – 0:58:52
2. Oscar Kelly (GBR) – 59:25
3. Kyle Coon (USA) – 0:59:59
Women
1. Susanna Rodriguez (ESP) – 1:04:00
2. Chloe McCombe (IRL) – 1:09:51
3. Heloise Curvoisier (FRA) – 1:10:23
PTS2
Men
1. Maurits Morsink (NED) – 1:08L22
2. Mohamed Lahma (USA) – 1:08:51
3. Wim De Paepe (BEL) – 1:09:04
Women
1. Hailey Danz (USA) – 1:14:40
2. Melissa Stockwell (USA) – 1:19:38
3. Yukako Hata (JPN) – 1:24:29
PTS3
Men
1. Nico Van Der Burgt (NED) – 1:11:26
2. Cedric Denusiere (FRA) – 1:12:39
3. Justin Godfrey (AUS) – 1:13:33
Women
1. Kenia Yesenia Villalobos Varga (MEX) – 1:28:01
PTS4
Men
1. Alex Hanquinquant (FRA) – 0:57:53
2. Carson Clough (USA) – 1:01:43
3. Antonio Franko (CRO) – 1:01:55
Women
1. Kelly Elmlinger (USA) – 1:13:26
2. Emma Meyers (USA) – 1:16:54
3. Kendra Herber (USA) – 1:19:04
PTS5
Men
1. Stefan Daniel (CAN) – 0:57:24
2. Chris Hammer (USA) – 0:57:37
3. Ronan Cordeiro (BRA) – 0:57:42
Women
1. Grace Norman (USA) – 1:03:06
2. Lauren Steadman (GBR) – 1:05:05
3. Kamylle Frenette (CAN) – 1:06:40