Britain's Kate Waugh has her sights set on a big result this weekend at the European Championships in Madrid, just weeks after a career-best WTCS placing in Yokohama where she finished fifth.
The World U23 Champion, currently ranked World #19, won the European Junior Championships in 2017 and six years later will now contest for the senior title.
In a pre-race interview, Waugh discussed her season so far, her recent coaching switch and her aims to be the best all-round athlete out on course this Sunday.
"I had a mixed start to the season"
Despite that fifth place finish in Yokohama, Waugh revealed that it hadn't been all smooth sailing on the racing front this season, but that things are now beginning to look up.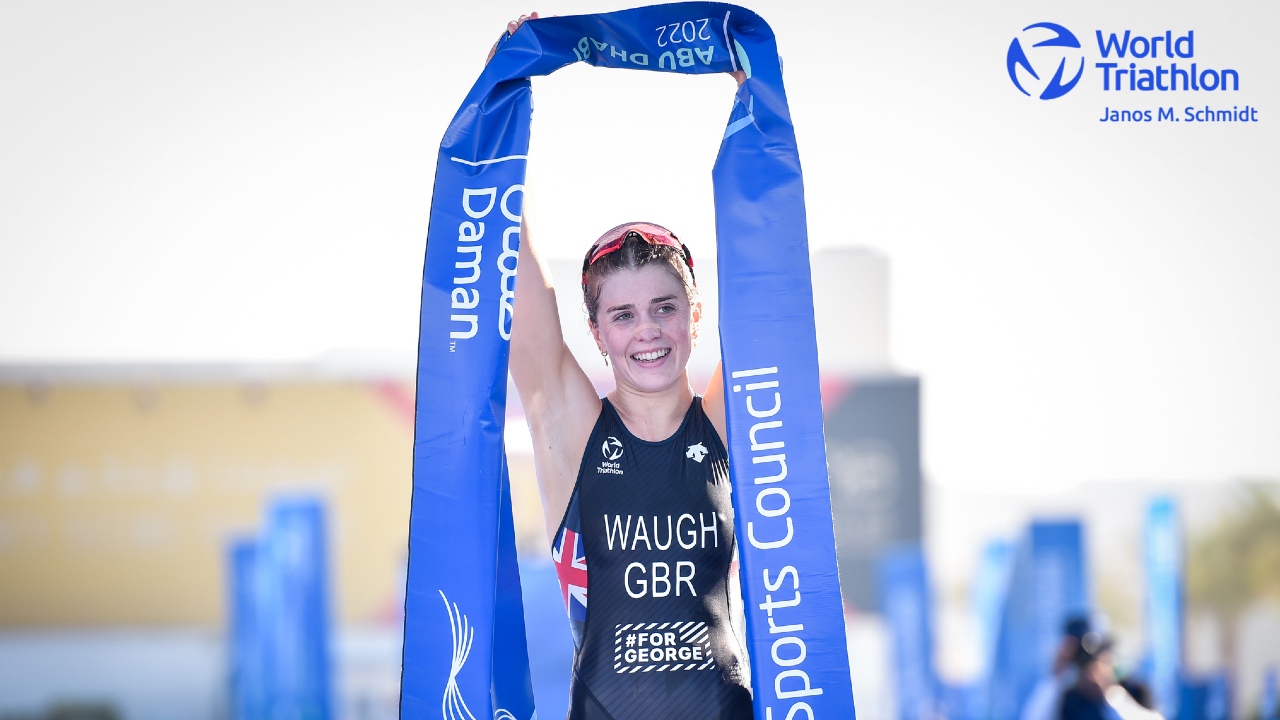 "I'm feeling pretty good. I have had a mixed start to the season, with races I have been a little disappointed with, but more recently some I've been happier with, which has definitely increased my confidence heading into the weekend so I am definitely looking forward to it.
"I think Yokohama was one of my best-ever performances all round and I gained a lot of confidence from that.
"I think throwing myself into WTCS races for the last year and a half and gaining loads of experience has paid off so I am looking forward to building on that in Madrid."
"I would like to be seen as one to beat"
Racing in Madrid, Waugh recognises the increased expectations after her result at WTCS Yokohama, with the Brit ready to live up to the pressure.
"I would like to be seen as one to beat this weekend and one to watch. It is a privilege to be in that position and I hope I can meet that expectation.
"I think I felt stronger all round this winter across all three disciplines, so I don't think there's anyone area in particular that is a standout.
"I hope to apply that and put together my best all-round triathlon on Sunday."
"It has been a really positive move"
After five years training in Leeds, which culminated with her World U23 title last winter, Waugh decided to switch to training under Portuguese coach Paulo Sousa, a move she said has been working excellently so far.
"It has been a really positive move. I had a really positive five years at Leeds, but I was just ready for a change. The group is a really great group, we have a laugh around training and I really respect Paulo as my coach.
"So far things have been going really well and I think Yokohama is a good reflection of how winter has gone and I hope I can build on that going forward."