Alex Yee laid down the gauntlet in Abu Dhabi on Friday morning as he left the best in the world in his wake, racing to the win in the first WTCS fixture of 2023.
The Brit, who finished ahead of Portugal's Vasco Vilaca and Brazil's Manoel Messias, was in reflective mood after the race as he shared his thoughts on missing out on the WTCS title in 2022 and how that has only served to inspire him to reach greater heights in 2023.
Building foundations Down Under
Yee, who is based in Loughborough, spent time preparing in Australia with some of his Loughborough teammates ahead of the first race of the year in the United Arab Emirates, with the time spent Down Under alongside the likes of 2022 World U23 champion Connor Bentley.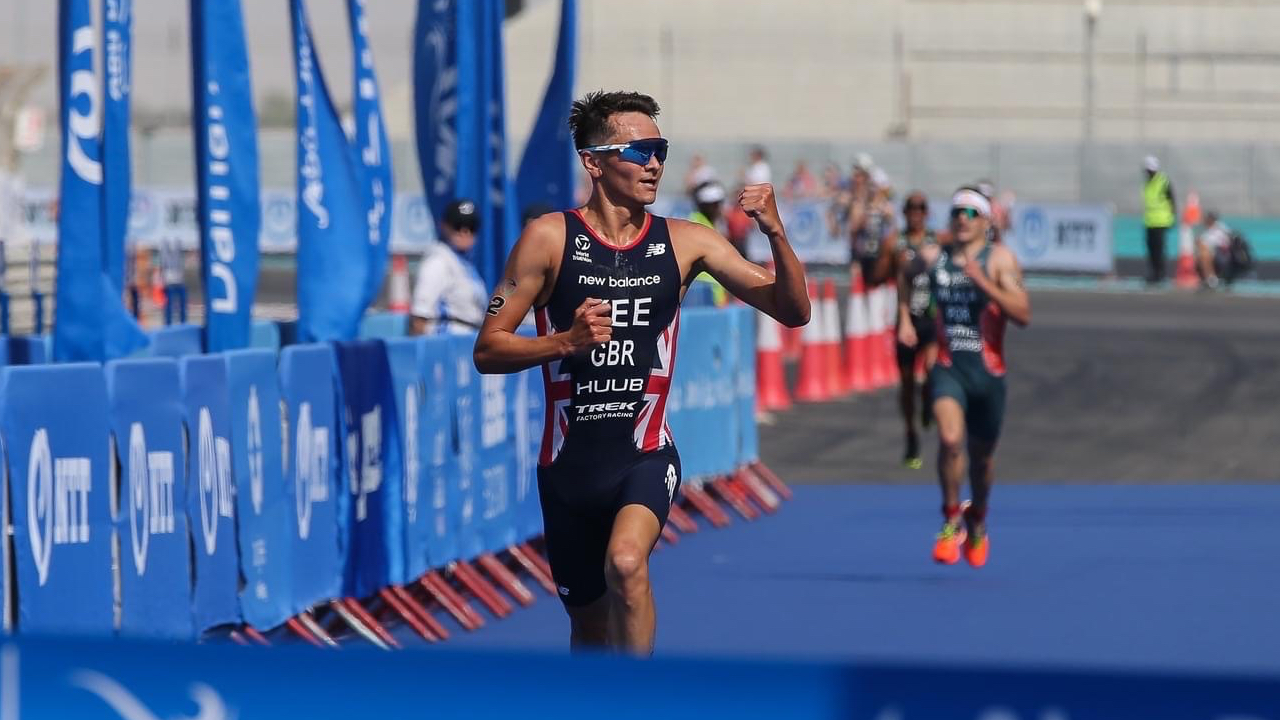 "I just wanted to see how the last four weeks in Australia had gone and bear the fruits of our labour. I think the swim today was quite solid, not amazing, but pretty good so I'll have to take it and build on that."
Yee attributed some of the success he had in the race to his relaxed approach to the competition, noting that a turnaround time of just over three months since the end of last season allowed him to race without the burden of too much pressure.
"I came in, because it's so close to the end of the season, with no expectations, and raced free, had fun and I guess that's the outcome when you enjoy what you're doing."
After last year's disappointment in Abu Dhabi, where Yee missed out on the world title by just 20 points, the Brit was able to put some demons to bed, but shared that he still keeps a memento of last year's bittersweet second place close by for motivation.
"I got given a Maurice Lacroix watch for finishing on the podium and I decided to wear it, so I look at it everyday and it reminds me of last year. Irrespective, I didn't go into the start of the season looking to be world champion, but it's fuel for the fire and great to be back here now racing these guys."
Vilaca returns to the podium after absence
After pushing Yee to the finish line on the run, Portuguese star Vilaca was rewarded with second place, his first WTCS podium since finishing behind Vincent Luis in Hamburg in 2020 when he was runner-up at the one-day World Championship event held during the pandemic.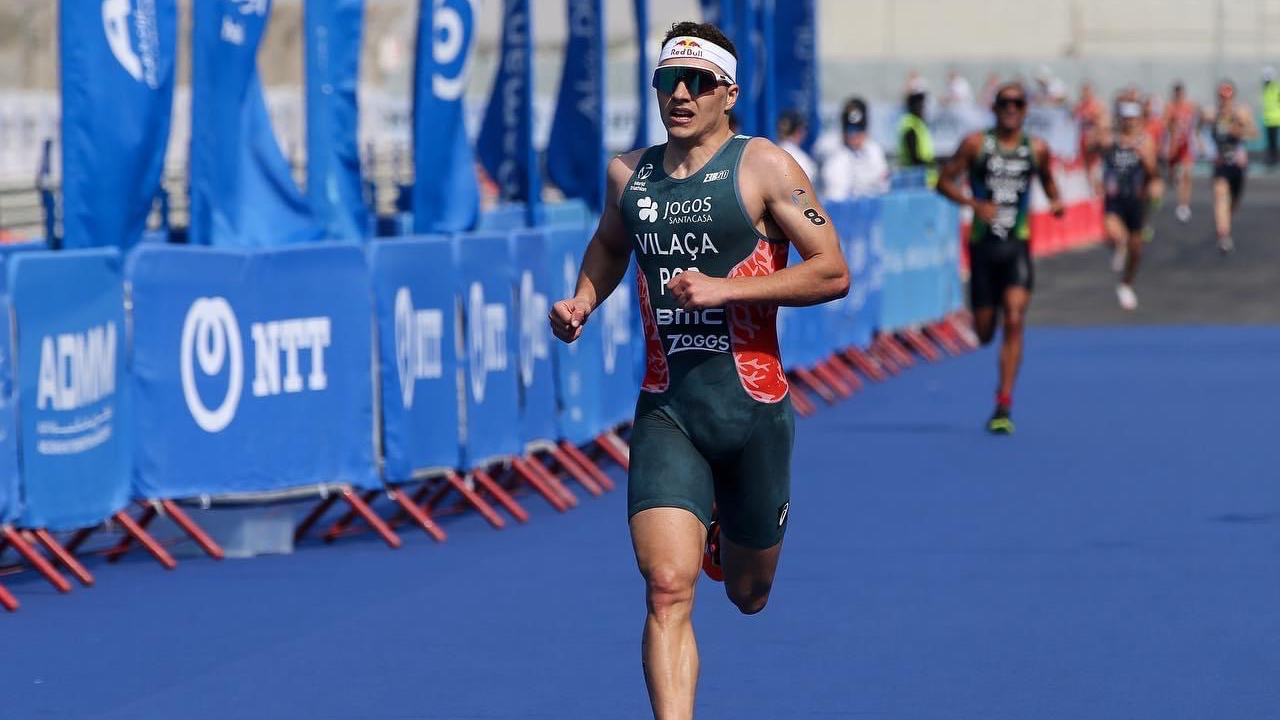 Vilaca, who since then has joined Luis as a teammate and part of the JFT crew under the watchful eyes of Joel Filliol and Drew Box, raced strongly in the WTCS and Super League Championship season last year, but really displayed his class on the Yas Marina race track.
"It's been three years since I was on the podium in Hamburg and since then I've always been hungry for more.
"It's really amazing to start the season like this and it was an amazing run with Alex and Manoel, going all in until the end, when Alex had another gear going up that hill and I just had to do my best, I'm super happy to get the silver."
After such a strong performance, Vilaca shared that he now hopes to build on this, stating passionately that "I wouldn't be here if I was doubting myself" after his three-year absence from the podium and adding that "I'm now going to fight to stay among the medals and get on a World Series podium."