Cassandre Beaugrand reckoned Friday's victory in her qualifying heat was the "shock to her system" she needed ahead of Saturday's women's final of the Super Sprint World Championships at WTCS Hamburg.
The French star, whose first individual WTCS / ITU win came in Hamburg back in 2018, hasn't raced since finishing fourth at WTCS Cagliari at the end of May.
But she looked in fine form as she cruised through her qualifying heat, crossing the line in 21:51, the fastest time of the day.
'I think I needed this'
And afterwards she told World Triathlon: "I felt pretty good. I didn't really now where I was [in terms of form] so I think it's a good shock to the system as it's been a month without racing.
"I think I needed this qualification heat ahead of the final tomorrow."
Saturday's initial final features the 30 qualifiers, with 10 then eliminated at each stage as they are whittled down to 10 for the grand finale which starts at 1915 local time.
Beaugrand will be among the big favourites along with Beth Potter, who came out on top in the other qualifying heat and has already landed two WTCS events this season.
Both have starred in the short-format Super League and Arena Games and Beaugrand added: "It's quite a special race here but I really enjoy the short format, it's something that I love so I'm looking forward to the final."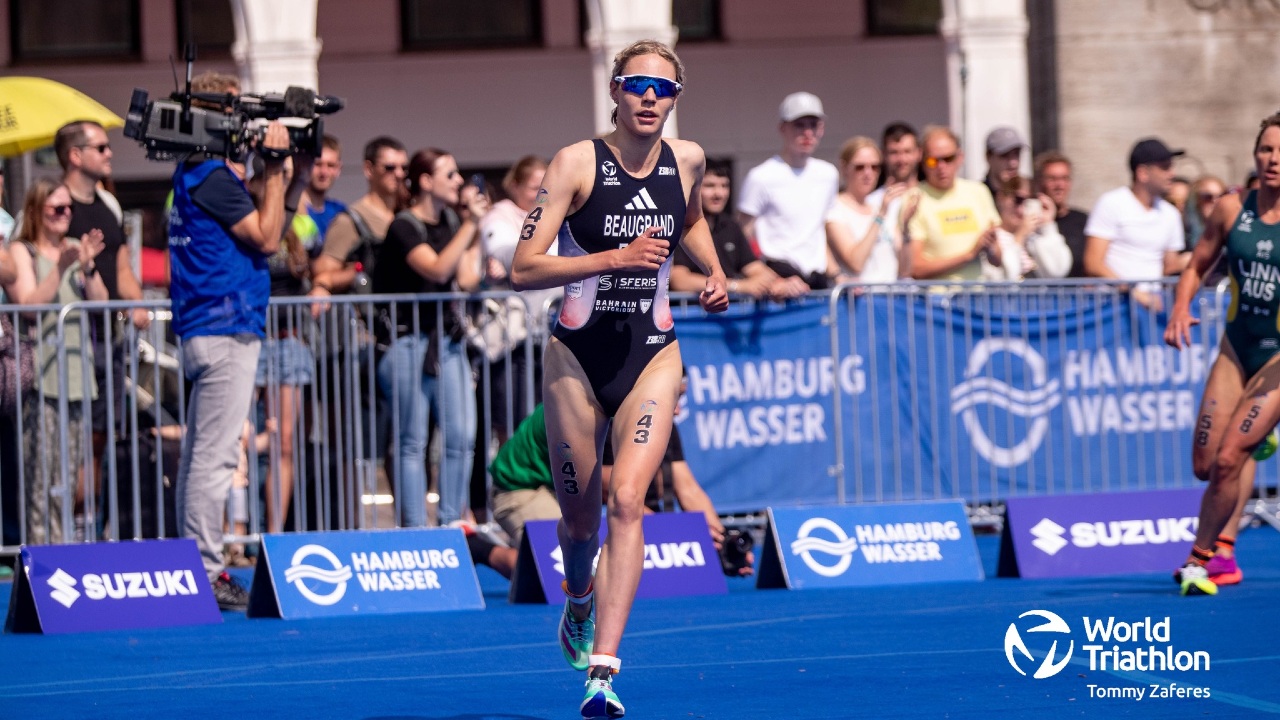 All to play for
In the men's qualifying heats the quickest time was clocked by heat two winner Kristian Blummenfelt, who is starting an incredible schedule of racing.
So far so good for the reigning Olympic champion then, though he admitted that there's little margin for error in this format: "If you have a bad transition then it can be hard to catch back on. And the bike course is pretty technical too which puts the pressure on.
"I managed to get through relatively nicely and smoothly and hopefully I can bounce back well tomorrow."
Alex Yee, the man who chased Blummenfelt home at Tokyo 2021, tried to conserve as much energy as he could ahead of the finals, taking a comfortable fourth place behind Vasco Vilaca in the first heat as the top 10 eased through.
And speaking to World Triathlon he explained: "I thought I swam pretty well and I just tried to position myself the best I could.
"I was pretty pleased with my race – I didn't want to kill myself in terms of position. It's all to play for tomorrow."