Current XTERRA World #7 and reigning XTERRA Short Track series champion Maxim Chane of France is relishing a battle with Alistair Brownlee at XTERRA Weston Park this weekend.
The Frenchman, who recently finished fourth at the World Triathlon Cross Championships in Ibiza, is the highest-ranked athlete in the field and is eager to do battle in Staffordshire on Saturday.
Brownlee, for his part, is coming off the back of his first race in months at the PTO Tour European Open in Ibiza last weekend and seems to be wasting no time in chasing race starts and tough battles.
"It made it hard to say no"
Just a week after racing in Ibiza, his first race since IRONMAN Sweden last August, Brownlee is back on the horse, revealing that the close proximity of the race to his home made it hard to say no.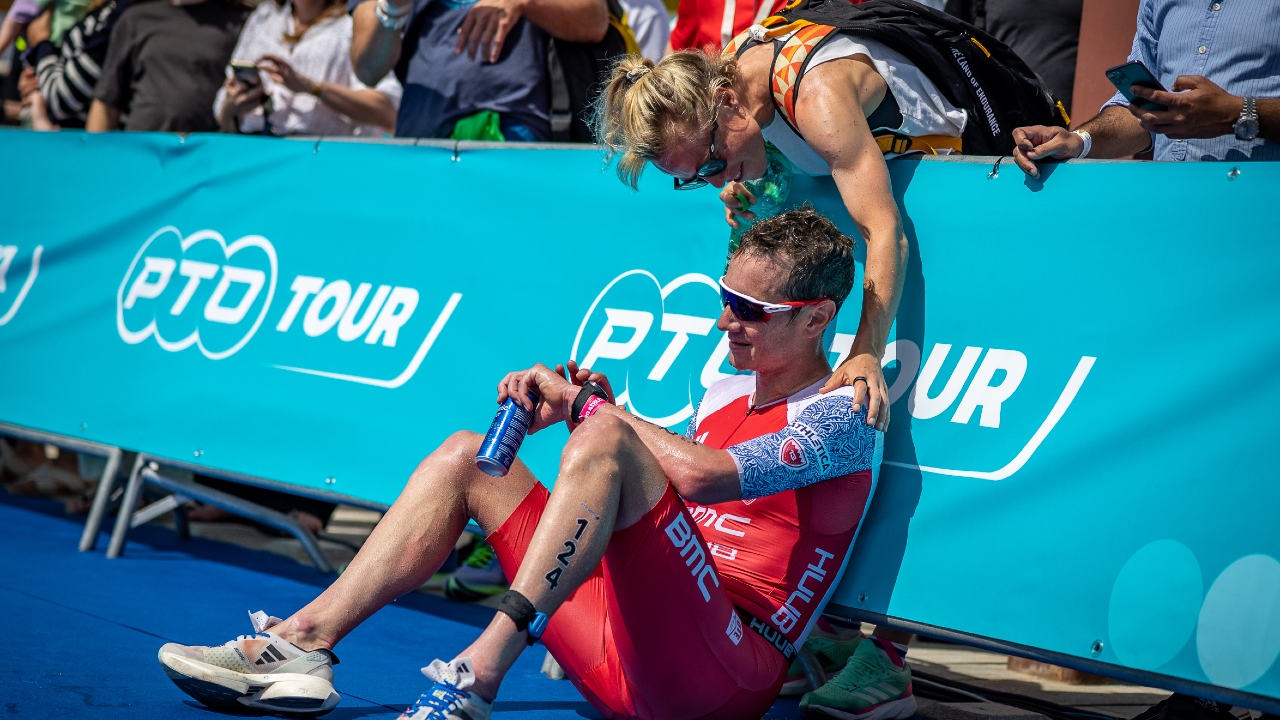 "XTERRA has always been on my radar and with this one opening up in the UK, and only a few hours drive away, it made it hard to say no.
"Recovery from Ibiza has been good so far, but I still have a way to go to feel fresh for Saturday. I've always run on the trails and ridden my mountain bike, but I've really enjoyed having the excuse to do more of it in the last few weeks."
With regards to his race strategy in Weston Park, Brownlee, true to form, said that whilst he might try his best to take a measured approach to the race, he's more than likely to revert to his classic race strategy of going full gas from the gun.
"I'm going to say my strategy is a steady, controlled and well paced effort, but I'll probably just go for it."
Chane presents tough challenge
Standing between Brownlee and the win in Weston Park will be a strong field, which includes Frenchman Chane, who for one can't wait to face off against one of the best triathletes ever.
"I can't wait to race one of the biggest names in triathlon. We all know his capacity to swim, bike, and run.
"He lives in the UK, so he knows how to race in these conditions, which I'm sure will deliver typical British weather – cold, windy, wet, and muddy."
Doug Hall, XTERAA EMEA General Manager, believes that Chane will push Brownlee all the way, but believes that the course in Weston Park could favour power over technical ability.
"While his extensive list of credentials are mainly on-road, Alistair is no stranger to off-road having grown up competing in fell races and mixing up gravel racing alongside his long-distance racing.
"I think we'll have a very entertaining battle on our hands with one of the best XTERRA specialists in the world vs one of the greatest triathletes of all time on a brand new course which could favor outright power over technical ability."
What time does XTERRA UK start?
Race starts for the Full Triathlon and Duathlon commence at 1000 UK (1100 CET, 0500 EST, 0200 PST).
Elite Men Start List
| | | |
| --- | --- | --- |
| Ranking | Name | Nationality |
| 7 | Maxim Chane | FRA |
| 24 | Scott Anderson | GER |
| 81 | Quirijn Waaijenberg | NED |
| 87 | Morgan Rhodes | GBR |
| 93 | Thomas Sauser | SUI |
| 104 | Lewis Williams | GBR |
| – | Alistair Brownlee | GBR |
| – | Jonathan Benjamin | RSA |
| – | Richard Stannard | GBR |
| – | Kit Walker | GBR |
| – | Thomas Bonnor | GBR |
| – | Will Draper | GBR |
| – | Benjamin Goodfellow | GBR |
Elite Women Start List
| | | |
| --- | --- | --- |
| Ranking | Name | Nationality |
| 22 | Elizabeth Orchard | NZL |
| 44 | Bonnie Van Wilgenburg | GBR |
| 45 | Kerri-Ann Upham | GBR |
| 64 | Louise Fox | GBR |
| – | Lydia Dant | GBR |