Hungarian Olympian Zsanett Bragmayer is no stranger to success in the Arena Games, with a big win last year in Singapore followed up with a dominant performance in Sursee this season.
Whilst she was pipped to the Esports world title by Beth Potter in 2022, this season, the championship win is well within her grasp, as she heads into the Arena Games Grand Final in London level on points with American Gina Sereno.
If she takes the world title in London, it will be the result of a carefully executed plan, as the 29 year old from Budapest has long had this race marked on her calendar.
I have a really good chance to win
Ahead of the battle for the world title this weekend, Bragmayer shared just how meticulously she had planned her approach to the Arena Games Triathlon series in 2023 and how much winning in London would mean to her after tasting victory in Singapore last season.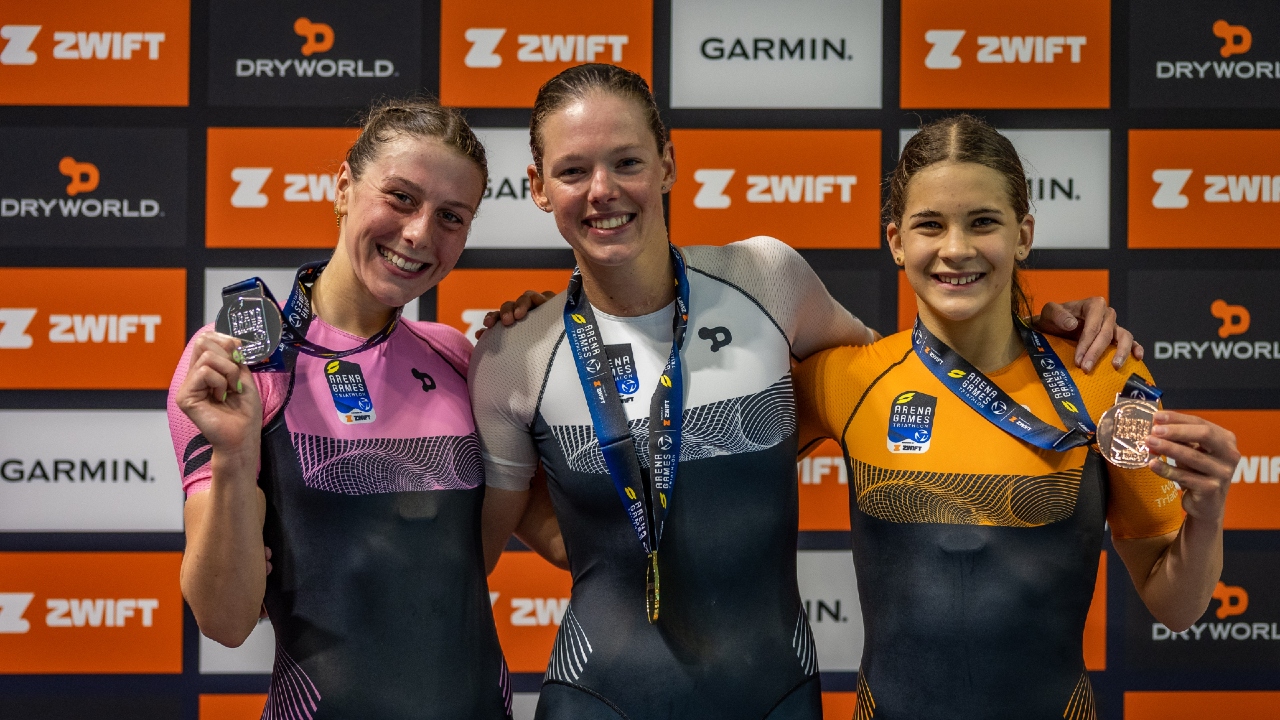 "This year I am coming in with the goal to be World Champion and have a good race in London. I really like this city, and I'm very happy the Grand Final is organised in this iconic city. So many of my friends live in the UK so I hope they'll all come out and support me.
"All the races are different, but you cannot hide from the pain. I have done a lot of high lactate tolerance training which is really helpful for the racing. If I do what I did in Sursee, then I think I have a really good chance to win in the general ranking."
At the second round of this years series in Sursee, Bragmayer dominated, as she put her name forward as a potential world championship candidate with a 53 second margin of victory over second place finisher, Olivia Mathias, and more than a minute over the rest of the finalists.
"I was really satisfied with my performance in Sursee in the second race. It all came together for me, and I avoided making any serious mistakes, as I executed what I had planned to do before."
"Everyone has a chance to be world champion"
Whilst Bragmayer showed in Sursee that she is the in-form athlete over this format of racing, she is aware that a strong field awaits her in London and that the stakes will be higher than they were in Switzerland.
With the likes of Britain's Potter, Montreal winner Sereno, plus Frenchwoman Cassandre Beaugrand, who is fresh off a dominating European Cup win in Quarteira, the Hungarian athlete will have her work cut out for her this weekend if she aims to stay ahead of the field.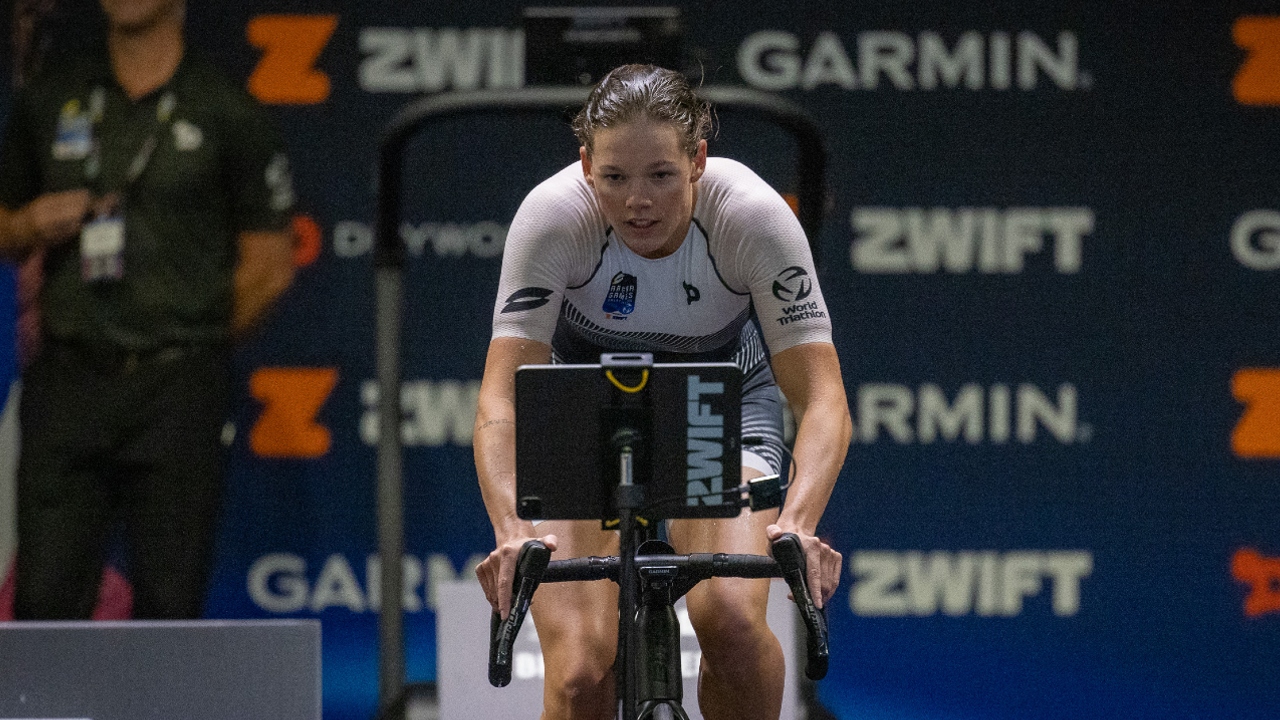 "I think that everyone has a chance to be a World Champion. For example, last year, my best result was eighth place before the Grand Final. I wasn't really good at the short distances before, but this is what I've really focused on over the last couple of years to tolerate high heart rate and lactate zones and it seems to have worked."
To see who Bragmayer will be up against this weekend, click here. For a full preview of the Arena Games Grand Final, click here.