The HUUB Triathon Relays will run in their much-loved format when they take place on 28 August at the National Water Sports Centre in Nottingham. This is an opportunity for teams to get back together and enjoy a fun day of racing – either in pursuit of Triathlon England national titles, or simply for enjoyment. Entries are close to selling out!
If you were inspired by the exploits of Team GB in the Mixed Triathlon Relay, it's time to find your teammates and enter soon before places are all sold out!
The format of the race, which has largely been unchanged since the event first launched in 1991, will see the usual tagging between athletes and plenty of organised chaos to ensure an exciting day. Clubs are encouraged to bring a gazebo and step up around the Regatta Lake to cheer their teammates.
In teams of four, each athlete individually completes a 500m lake swim then hands over to the next swimmer. When all four have swum, each athlete rides a three-lap, 15km bike leg. The final discipline is a 5km run before crossing the finishing line in front of the noisy grandstand seating area.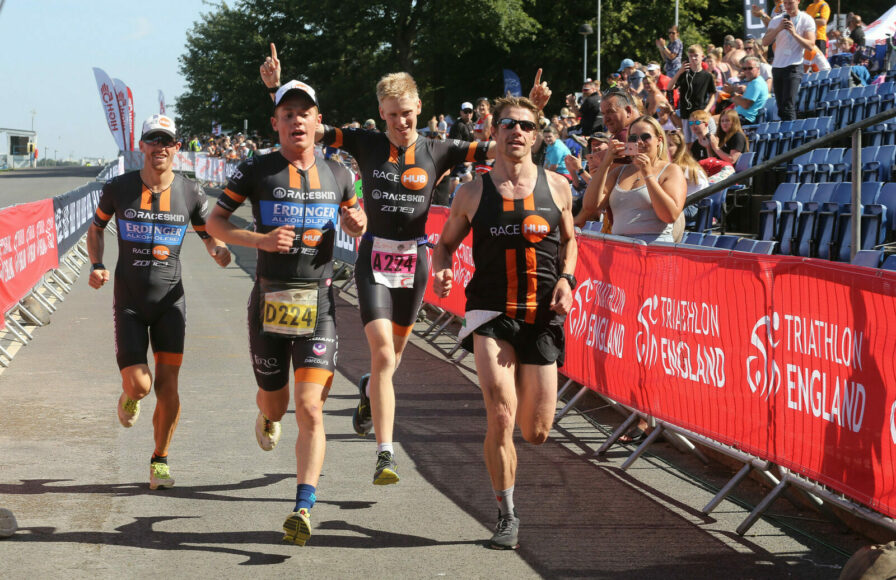 Coronavirus won't stop the fun this year, although masks will be required (and supplied) for areas of close contact. There will be plenty of hand sanitiser and access to the main building will be controlled.
If you want to be part of the action for the 30th anniversary Triathlon Relays, enter as soon as possible as places are filling up!
Enter here: https://www.trisociety.co.uk/events/triathlon-relay-championship/