Challenge Roth will use RaceRanger drafting technology at next year's showpiece triathlon event, which is set to take place on July 7, 2024.
Having been successfully piloted at a number of events this season, professional athletes have been calling for the wider introduction of the technology across all non-draft races, something race director Felix Walchshöfer acknowledges.
Developed in New Zealand, RaceRanger will build on Challenge Roth's efforts to be more transparent about refereeing decisions and improve fairness amongst the professionals on race day.
Roth embraces 'technical revolution'
Full of praise for the innovative technology, race director Walchshöfer underlined how RaceRanger aligns with the race's ethos on fair play, and explained why the decision was made to adopt the technology.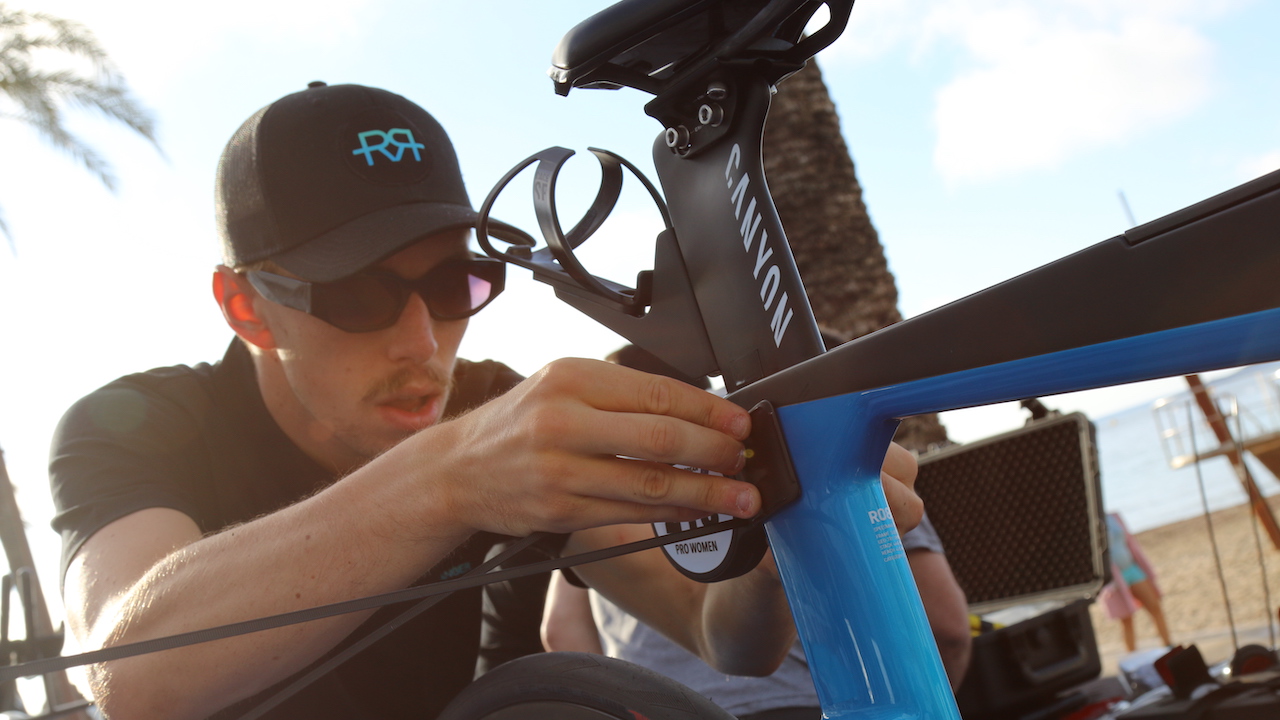 "Our goal is always to make the race even fairer. RaceRanger is a technical revolution. It supports our race judges in determining the drafting distances in a completely objective way. They can now see at a glance if an athlete is too close to the person in front. The system is also a great support for the athletes themselves to better assess their own following distances."
Kienle backs Roth move
Long-course triathlon great Sebastian Kienle is another proponent for the implementation of RaceRanger, and welcomed its introduction at Challenge Roth next summer.
"I myself was at the start in the first races in which the system was used. To have an objective technical authority that helps both the athletes and the judges to observe and monitor the slipstream rule is extremely valuable, especially in the context of the ever-increasing power density.
"It is very welcome that Challenge Roth, as one of the most prestigious races, takes a leading role here and gives judges, athletes and the developers of the system the opportunity to gain experience and further develop the system. My experience in the three races I have started with the system has been consistently positive."