Countdown to Year Two of The Championship in Samorin
Friday afternoon at the staggeringly impressive x-bionic sphere venue in Samorin, Slovakia saw the Pro Press Conference for The Championship (www.thechampionship.de) from Challenge Family.
With the full men's and women's podium finishers from 2017 returning – and new additions to the start list including Annie Haug (GER), Sam Appleton (AUS), Bart Aernouts (BEL), Kaisa Sali (FIN), James Cunnama (RSA) and Sarah Lewis (GBR), the general universal feeling is that the races are even stronger in terms of depth than 12 months ago.
I spent much of my day preparing for and doing interviews in preparation for the live streaming coverage (details HERE), which I will be hosting on Sunday morning, in conjunction with Danish Pro athlete, Michelle Vesterby.
Here are some of the key soundbites from today's Press Conference.
Lucy Charles – winner last year
"It's been a bit crazy (since this race last year). I loved the whole race and venue. The race gave me confidence in my running ability as I had to race in a different way and it set off what was a great year."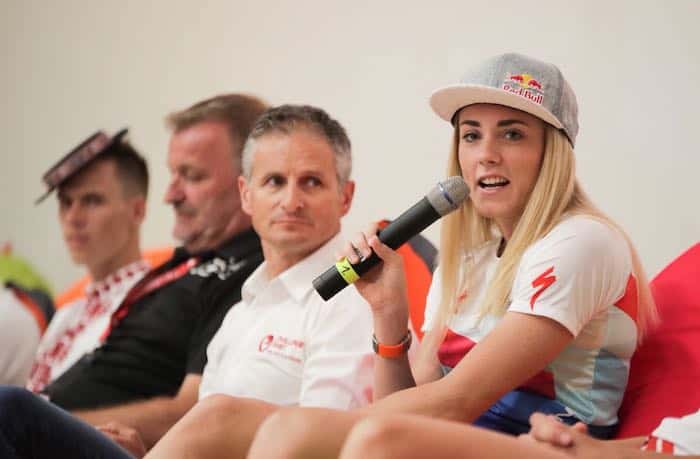 Richard Varga – the local hero
"It's bloody cool that we have such an amazing race. I want to be a part of it – to race at home is just the best."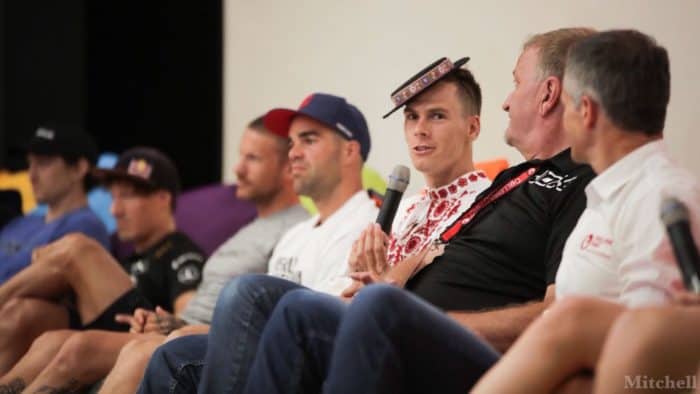 Emma Pallant – DNF (Puncture) in 2017
"I got a chance to walk the bike course (because of the puncture), and I can confirm that it is very pretty… but I do hope I'll get to reach the run course this time around."
Lionel Sanders – 2017 Men's Champion
"That was one of those races where it didn't matter who won. I smelt the blood in the water. Sebastian had dropped me multiple times and I managed to bridge back up, I thought he wasn't even feeling any pain but then at an aid station I could hear he was in pain. The, I knew he was hurting just as bad as I was. That's why I'm back, to have that sort of race. It's a deeper field this year  – I'm hoping for another battle. Maybe 20k's together running together for six of us and a sprint finish would be great!"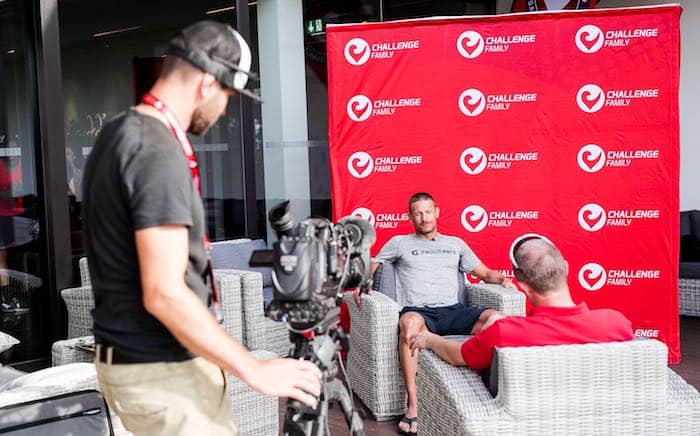 Annabel Luxford – 2nd last year
"It's a long way from Australia to come for a race, but it is a great race. With the 20m draft rule and the competition IT draws, I'm really looking forward to that. That's why I'm here."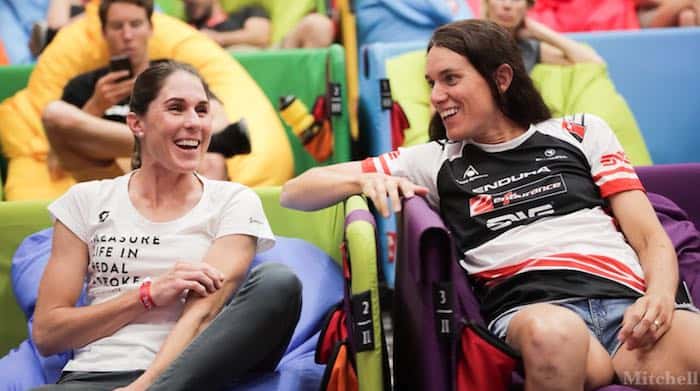 Heather Wurtele – 3rd last year
"We were joking that we provided plenty of drama last year – heart-braking drama in my case – but it was a great race. I'm hoping I won't fade on the run this time. I appreciate the 20m draft rule, it makes it fair, and I'm sure we are in for another great race."
Radka Vodickova – two 70.3 wins in 2018 after the birth of her first child in January
"I just love sport, I'm not doing it to be a super mum. Happy mum equals happy baby!"
Michael Raelert – third in 2017
"Always a pleasure to race against the best guys. I hope I can do well like last year, but I'm happy to be here and to race. Unlike Lionel I don't want to sprint against the young guys!"
Sebastian Kienle – second 12 months ago
"When you do the sport for such a long time, I'm collecting a lot of second places. But if guys like Lionel / Jan / Patrick weren't there, I'd probably be getting third and fourth places. I wouldn't be motivated – it's that level of competition that keeps me striving to be better. This is the most important middle distance race for me this year – I'm not doing the 70.3 World Championship this year."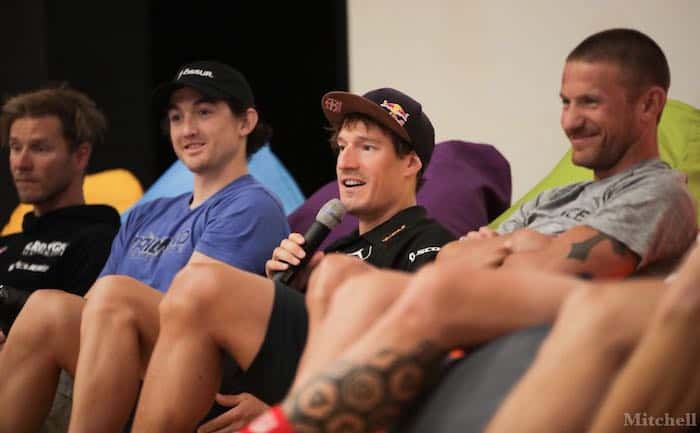 Sam Appleton – debut at The Championship
"Last year I watched this race and was jealous I missed it. I'm honoured to race a field this deep, I'm excited to be racing. I'm feeling good, training well and ready to give it a good shake on Sunday."
Mauricio Mendez – 2016 XTERRA World Champion
"I super excited – I've been watching these guys since I was a kid. Actually, I would like a sprint finish! I hope to give it my all and have a great race."