Xtreme Triathlon reaches Asia
It may be a niche in the swim-bike-run world, but the popularity and reach of extreme (XTRI) competition around the world is certainly one that is growing in popularity and exposure. Many of these races have now come together under the XTRI World Tour banner (www.xtriworldtour.com).
Just this week we published a great article from Caroline Livesey – winner of the Canadaman Xtreme Triathlon in 2019 – which gives a great insight into the support crew role in XTRI racing. Plenty of other British athletes – Lucy Gossage, Flora Colledge, Tim Don,  Emma Pooley, Graeme Stewart, Michelle Parsons, Mark Livesey amongst them – have won and/or performed consistently strongly in this format of triathlon over recent years, enjoying not only the competition but the countries and terrain within which XTRI events are typically held.
Here's a new race for 2020 – as Formosa Xtreme Triathlon (www.formosaxtri.com) in Taiwan will add the Asia-Pacific region to the options already available. Here are the details of what looks like it should be another memorable, and very challenging, event for those taking part.
---
Formosa Xtreme Triathlon – The FIRST extreme triathlon in Asia-Pacific
Taiwan has been called "Formosa" in the past and it means "Beautiful Isle" from Portuguese. Taitung is named as "Taiwan's Last Paradise". It still keeps the most original scenery where so many triathlon and marathon races have taken place.
There are 12 XTRI World Tour races – but still none in the Asia-Pacific region – and so Taiwan triathlon organisation, WayPoint, aim to make everyone know about Taiwan and make the first step in 2020.
The event team have considered every single detail and explored different routes to keep it safe and good to go. It has taken almost four years, starting from scratch, for the chance to hold the first extreme triathlon. The first Asia extreme triathlon, Formosa Xtreme Triathlon, will start on 27th November, 2020 in Taitung, Taiwan.
Participants will start by swimming under New Changhong Bridge, which crosses the Xiuguluan River, the longest river in eastern Taiwan.
Once on the bike, athletes will ride up to the mountain to Mount Hehuan. This is the next huge challenge – the cycling route takes on the same roads as The Taiwan King Of Mountain Challenge. This represents one of the most unforgiving and brutal hill climb cycling routes in the world. The course passes through the popular scenic area known as Taroko Gorge, an immense rocky chasm with vertical cliffs, innumerable tunnels and raging torrents below.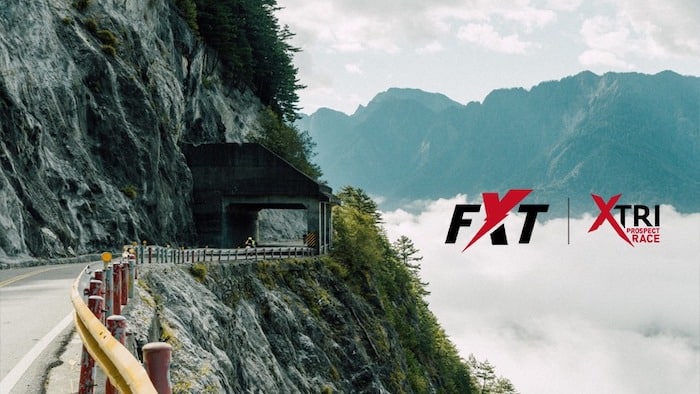 To finish, a marathon distance run on mixed terrain through Taiwan's highest mountains to Mount Wuling and the finishing line. The total elevation gain will be almost 7,000m.
A unique experience, incredible scenery and a truly spectacular course. This is the Formosa Xtreme Triathlon.
DETAILS: