IRONMAN 70.3 Dublin – Sunday 20th August 2017
One of a busy series of events on the IRONMAN UK and Ireland Tour, the third edition of IRONMAN 70.3 Dublin in Ireland takes place on Sunday 20th August. Entries are still available (HERE), and this week we are going to take a closer look at the event in a series of daily articles.
The Irish are famous for their hospitality, so what better excuse than to combine a trip to Dublin with a triathlon?!
RACE BASICS
The open-water swim will take place in Scotsman's Bay (Dún Laoghaire), before athletes mount their bikes to travel through Dublin and west of the city, through Fingal, Kildare and Meath, on a looped cycle course, finally returning to Phoenix Park for the half-marathon run and where they will cross the finish line.
In the 2016 IRONMAN 70.3 Athletes' Choice Awards, the Dublin swim was ranked #4 across all IRONMAN events worldwide, "Most civilized start I have ever done."
WORLD CHAMPIONSHIP QUALIFICATION
If you are looking to qualify for the IRONMAN 70.3 World Championship, Dublin offers a healthy 50 spots for the 2018 Championship in Port Elizabeth, South Africa (more on that HERE). So, if South Africa is on you potential schedule for 2018, Dublin could provide a great opportunity to sort your qualification more than 12 months in advance – leaving you plenty of time to plan your trip (and to train, too!).
IRONMAN 70.3 PREVIOUS WINNERS
2016: Ben Collins (USA) and Susie Cheetham (GBR)
2015: Denis Chevrot (FRA) and Susie Cheetham (GBR)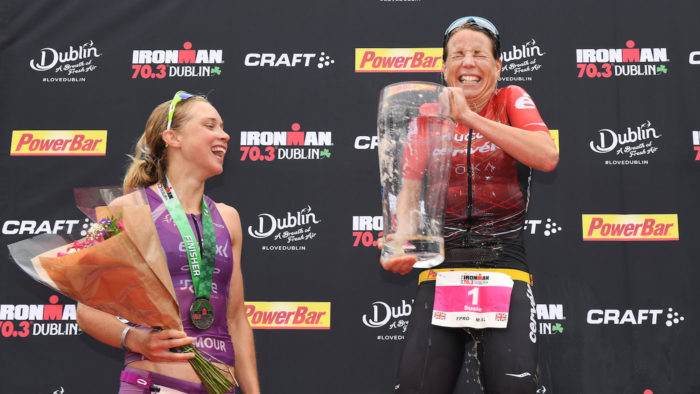 FASTEST IRISH ATHLETES?
2016: Bryan McCrrystal (2nd) and Aileen Flynn (7th)
2015: Kevin Thornton (3rd) and Aine Donegan (7th)
IRONMAN 70.3 DUBLIN: PREVIOUS RESULTS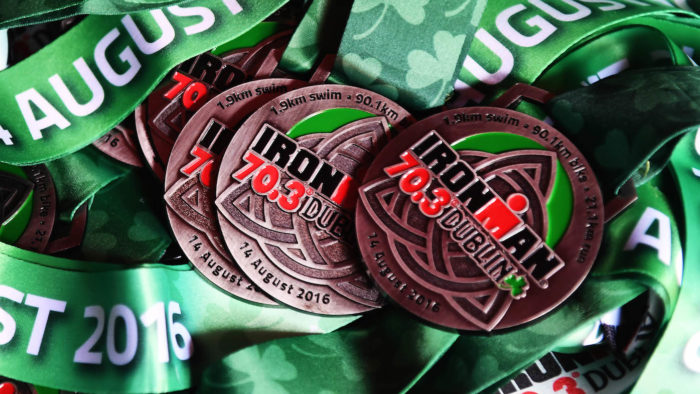 We'll be taking a closer look at the IRONMAN 70.3 Dublin course and providing some tips and advice on the event tomorrow.
For more on IRONMAN 70.3 Dublin and to enter for 2017, visit http://eu.ironman.com/triathlon/events/emea/ironman-70.3/dublin/
While famous for its hospitality, we can't guarantee that every bar in Dublin will serve measures quite as large as this one, held by 2015 and 2016 champion, Susie Cheetham!