Gossage and Vickery earn the first Long Course Weekend Mallorca titles
The last day of the brand new Long Course Weekend Mallorca brought a thrilling marathon run race to finish a great three day sporting festival hosted in Alcudia. After 42,195 meters of running, the British pairing of Licy Gossage and Tom Vickery earned the victories.
Long Course Weekend started on Friday with 3.8km of swimming, then was the Bike Day on Saturday with a draft-legal Sportive of 176km, and finished on Sunday with a marathon crossing the main streets and the promenade of Alcudia, in the north of Mallorca.
Vickery was second after the Bike Day, and on his debut in a marathon distance he took the overall victory in 8:15:39 with just a one minute minute gap back to James Elgar, second of the full Long Course Weekend distance. Benjamin Griffiths finished third, while Diplock, the leader after the cycling went down to the seventh position. The first man at the finish of the marathon was Spanish athlete Jesus Peralta (2:41:10).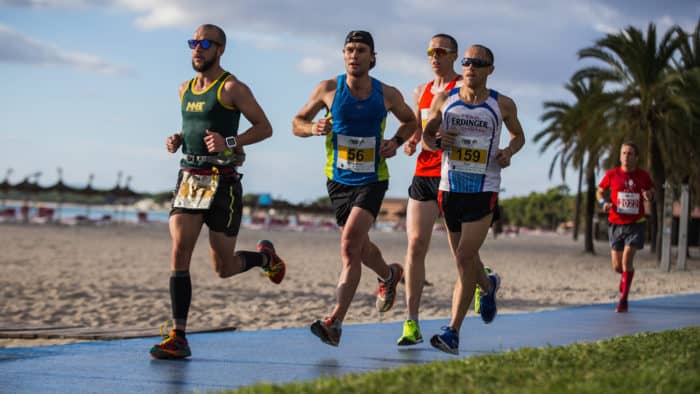 In the female category, British Lucy Gossage has confirmed her control over the distance every day and also won the marathon in 3:02:14. Unlike the close racing in the men's category, Gossage took a smooth victory leading all three days. Birgit Metzler (GER) was second, 52 minutes behind, while Jill Cliff produced a fantastic run to overtake Dominique Lothaller and earn the third position in the general standings.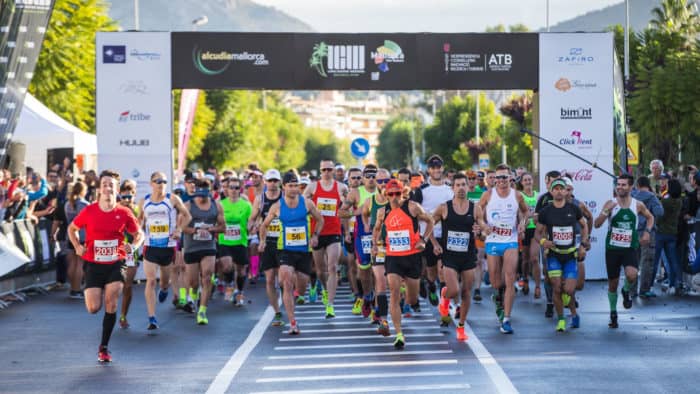 The inaugural edition of the Long Course Weekend Mallorca has been a great success, with more than 1,000 athletes taking part in this sporting festival, in Alcudia, a natural paradise for endurance sports.
Long Course Weekend is organized by Kumulus and Ajuntament d'Alcúdia.
Results of the full distance. Long Course Weekend Mallorca
FEMALE:
1 – LUCY GOSSAGE 8:26:58
2 – BIRGIT METZLER 9:19:18
3 – JILL CLIFF 9:37:09
MALE:
1 – TOM VICKERY 
8:15:39
2 – JAMES ELGAR 8:16:39
3 – BENJAMIN GRIFFITHS 8:23:51
Further info and results on www.lcwmallorca.com.