The Nevis Triathlon – Revisited
The world of triathlon is so global now, that your choice of event locations is almost endless. Whatever your distance, size of race, terrain, climate or country preferences, there is almost certainly something out there to meet your wish list.
While it is far from the biggest event in the world, the Nevis Triathlon (www.triathlonnevis.com) is certainly one that is a contender in the "beautiful / paradise" category, held on the stunning Caribbean island every year.
The 2018 edition takes place this coming Saturday, 10th November, which means it is now four years (how time flies?!), since Tri247's Paul Shanley got to experience Nevis himself. He documented that experience with a fantastic travelogue series, and now seems like a great opportunity to rescue that one from the archives.
If you are looking to combine a paradise holiday with a triathlon event in future year – or simply want o enjoy a great insight into the island of Nevis and its history, culture and people – then we'll be republishing that series over the next few days. Here is part one.
---
Sometimes in life you draw the short straw… and sometimes you strike it lucky! Tri247"s Paul Shanley is definitely in the latter category for the next few days, as he's just arrived on the beautiful island of Nevis in the Caribbean, to experience the Nevis Triathlon (www.triathlonnevis.com), which takes place this Saturday. We are not jealous. Honestly. Not much…
Here is his first update from paradise.
Full links to Nevis Triathlon 2014 coverage
Part 4: Up the mountain, to the spa… (Saturday)
Part 5: Race Day – The Nevis Triathlon (Sunday)
Nevis Triathlon 2014 – More monkeys that people!
As the evening's are getting dark quickly and the temperatures dropping, most of my training has been running in the dark testing out different warm and reflective kit and running with torches. My last triathlon was Liverpool, and even that was a wet and windy affair (so much so the Elite men's race was cancelled). So, when the opportunity to go and do one last race before the end of the year, the Nevis Triathlon (www.nevistriathlon.com) in the Caribbean, in took me about a nano second to say yes!
I did have to Google Nevis to find out where it was, and it was pretty clear early on that this is a really special place. Nevis is the smaller of the two islands which make up the Federation of St Kitts and Nevis in the Leeward Islands of the Caribbean.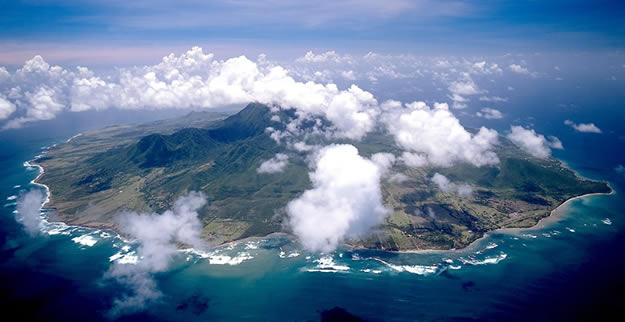 The Nevis Triathlon has been running for a number of years now and was originally set up by the local cycling and triathlon club who themselves were born from a number of locals attending a mountain bike race on another island and deciding they should do more of that. Enjoying their mountain biking, it was the 1999 ITU Triathlon held in the nearby island of St Kitts that really sparked the interest in triathlon. The current Event Director and the principal driving force of triathlon on Nevis is Winston Crooke – a larger that life character, that runs a bike hire business on the island.
As I mentioned before, my initial enthusiasm was based on being able to do a triathlon in the Caribbean in warm weather (particularly the swim), but having read a little on Nevis I have to say I am fascinated by the island. One of the big claims to fame for the island is that Nevis was the place that Lord Horatio Nelson was stationed at as a young sea captain and during that time he met a local girl, Frances "Fanny" Nisbet, who he married on the island. They did split up, but that is another story…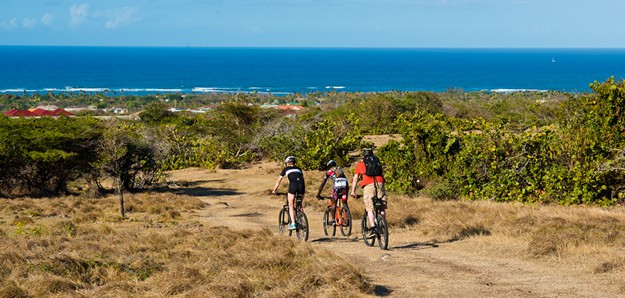 With a population of just over 12,000 people and a land area covering around 36 square miles, it is not surprising that most of the information websites tell you that when visiting you wont be a stranger for long. Tourism is a big part of how the island operates but with around 406 hotel rooms, no casinos and no space for cruise ships, they are looking to create a different atmosphere than some of the bigger islands near by.
As well as lots of nature to see and historic buildings, sport plays a big part on the island and as well as the triathlon they also hold a run and a St. Kitts to Nevis Swim every year. It would appear the ideal visitor to Nevis is someone looking for stunning location to relax and unwind… and also to get out and be active on this wonderful island.
The flight from the UK is just over eight hours with a brief stop off in Antigua and then onto St Kitts. Nevis has an airport but it can only accommodate small planes and private jets. Two things I don't own. From St. Kitts it's a short ferry ride to the island.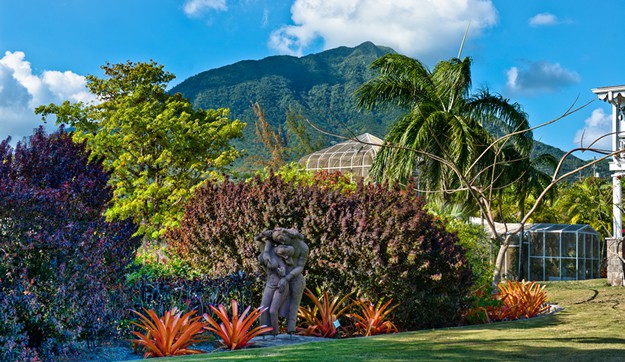 With a couple of days before the triathlon, I have a bit of time to explore Nevis, alongside looking to satisfy my new Lord Nelson interest. One place I do want to visit is the drag strip. Yes, I said drag strip! Nevis has a custom built drag strip and hosts drag racing. I can't think of too many things that I would be more surprised to find on such a small island, so it has to be worth a look to see what is going on.
Finally, one less fact to leave you with… Nevis has more monkeys than people! At the moment I am not sure if that is too many monkeys or just not enough people, but I'm looking forward to meeting them both!
You can find out about the Nevis triathlon via www.triathlonnevis.com and more about Nevis here: www.nevisisland.com
Full links to Nevis Triathlon 2014 coverage
Part 4: Up the mountain, to the spa… (Saturday)
Part 5: Race Day – The Nevis Triathlon (Sunday)