New name marks even more sustainability
Having spoken earlier this week (HERE) about the potential wider impacts on the sport of the partnership link-up between Supersapiens and IRONMAN, news of a similar vein today from the team at Challenge Roth.
Another non-endemic brand – but with a connection to the sport already – has expanded it's exposure and commitment to triathlon by becoming a presenting title sponsor of the classic German event.
You can be sure that these moves will have been noted by the likes of the Professional Triathletes Organisation, who have been building a model they believe will be sustainable for the professional side of the sport, by attracting sponsorship investment from global players attracted by the profile and demographics of triathlon. Despite the difficulties of the last 12 months, that these commercial arrangement are happening is a hugely positive thing.
Indication, perhaps – time will tell – that the PTO's strategy will work in due course.
---
Introducing DATEV Challenge Roth powered by hep
ROTH. The legend of Roth's triathlon is such that it has secured a new presenting sponsor, in spite of the global pandemic. German company "hep – there is no planet b" has become the triathlon dream factory's new sustainability partner. In future, DATEV Challenge Roth powered by hep will not only ensure athletes can fulfil their dreams in the Roth finish line stadium; with the new partnership, the event will also expand its role as a sustainable triathlon. hep, which is already known in the triathlon world with its own sports team, develops, builds and operates solar parks worldwide – financed by German investors.
Christian Hamann, CEO of hep global said of the partnership, "The largest long-distance triathlon event in the world and hep is a perfect match. We are both characterised by sustainability, experience, reliability and professionalism. In addition, the course includes the iconic Solarer Berg, which of course is a great fit for us as a solar company! We look forward to supporting Felix Walchshöfer and his team in their mission for even more sustainability. And to support our hep Sports Team professional athletes, as well as all other triathletes, to have a fantastic race."
Felix Walchshöfer, Managing Director of TEAMCHALLENGE said, "I am very happy we were able to partner with hep, a great presenting sponsor who cares about sustainability. We have always attached great importance to recycling, local suppliers and waste avoidance, both during the race week, for example by using reusable tableware, and throughout the year, for example with our merchandise, which is locally produced by RenéRosa with plastic-free packaging and sent via a climate-free courier. Compared to other major triathlon events, we are already a leader in this area. With hep as a partner, we can now go one step further and become even greener and more sustainable. There are a number of great initiatives we would like to implement at the event, which will benefit both the athletes and the environment."
Ronnie Schildknecht, hep Sports Team manager and himself a professional triathlete commented, "The most incredible triathlon stories are written in Roth! So we are very happy we are now part of it as a presenting partner, hopefully including many of our hep Sports Team athletes, because every triathlete has to experience that special Roth feeling for themselves. Riding over Solarer Berg and being cheered by the spectators along the course gives everyone a very special adrenaline rush."
hep's commitment to the Roth Triathlon is long term. The partnership will exist for at least the next three years with the option of an extension.
hep, based in Güglingen in Baden-Württemberg, Germany, is increasing its share of renewable energy in the global energy industry through the development of new solar parks. In 2020 alone, hep solar parks produced around 44,155 megawatt hours of solar power worldwide. This enabled over 33.9 kilotons of CO2 fossil fuel emissions to be avoided. hep generates offers for capital investors who want to make an active contribution to protecting and preserving the environment.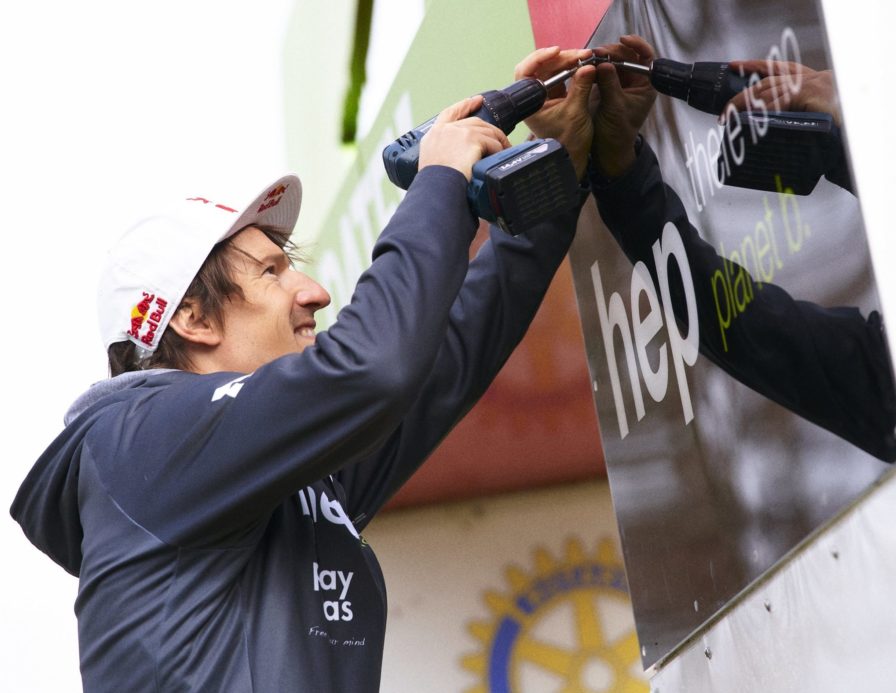 hep Sports Team is getting closer to Roth
The company's own hep Sports Team, which includes Sebastian Kienle, Laura Philipp, Maurice Clavel and Daniel Bækkegård, its own junior team and main sponsor of the Bundesliga team "hep Team Neckarsulm", has been causing a sensation in triathlon for years. For example, Daniel Bækkegård won Ironman 70.3 Dubai 2021 in March and Laura Philipp finished third in her first race for the hep Sports Team in December at the PTO World Championship in Daytona. With the new partnership, the hep Sports Team will be an important part of the event in the future with many athletes on the start line or in various roles during race week.
For more about sustainability at DATEV Challenge Roth powered by hep visit: https://www.challenge-roth.com/nachhaltigkeit.html